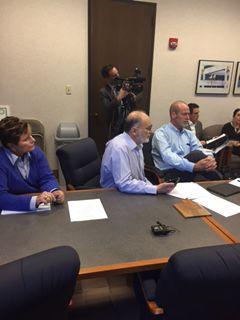 Stuart Lichter, the investor who is leasing the underutilized former General Motors assembly plant in Shreveport, attempted Friday to finalize a deal with Glovis, a subsidiary of Hyundai motor company that is operating at part of the plant doing vehicle upgrades and distribution.
The move was further indication that Elio Motors -- the financially troubled company that has promised but failed to build three-wheeled vehicles for years -- could be a no-go after four years of promises to building vehicles here.
Lichter would not provide details of the agreement with Glovis but said there were a "couple" of sticking points before it could be finalized. The closed-door meeting between Glovis and Lichter lasted three hours. But before Lichter met with the group privately, he sat down with Caddo's Industrial Development Board, one Caddo Commissioner and several concerned citizens and voiced his disdain with Shreveport press.
"Every company that comes here, at least raises the issue, 'Am I welcome?' You guys have become what I call a circular firing squad and it has not been helpful."
Lichter attributed Elio's failures to Shreveport's unsupportive business environment, poor workforce and outmatched state tax incentives for the quirky three-wheel autocycle's failure.
Lichter admitted to the industrial board Elio does not occupy the former GM plant. Lichter said he did not know if Elio would ever build a car and he would not confirm if Elio's last ditch effort to get listed on the Nasdaq stock exchange to raise $100 million from investors has been approved or denied.
Lichter provided a list of 10 potential prospects for the former GM facility, but claims he lost two due to Shreveport's outmatched state economic incentives and again, bad press.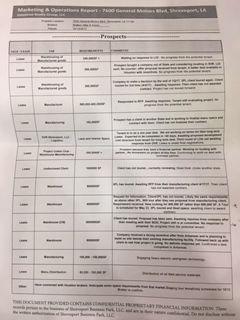 "I'm spending millions of dollars trying to make that happen and I have people throwing arrows at me and I don't care about people throwing arrows at me. I care about the fact that it's destructive to our efforts to make this facility successful," said Lichter.
The Caddo Parish Commission in 2013 spent $7.5 million to buy the plant after General Motors closed it. The plant has been leased to Lichter, who in turn has been sub-leasing it to Elio and Glovis.
Elio has burned through millions of dollars in investor money and cash from the sale of equipment and has repeatedly pushed back the start of production, now to 2019.
Neither Lichter nor Glovis reps would confirm whether a deal a deal was finalized. Lichter backed out of a promised interview with KTBS-3, and Glovis reps left the facility smiling and stating it was "a good and productive day."