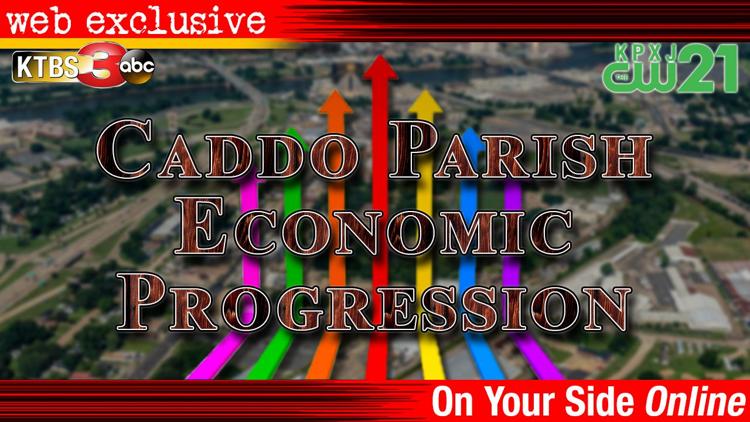 Having a high employment rate is one of the main factors to economic success. KTBS 3 News met with Jacques Lasseigne, an Industry Sector Specialist with the Louisiana Workforce Commission to find out more information on the economic progression in Caddo Parish and the benefits of being a member of the workforce commission. 
How successful is the economic progression in Caddo Parish as it relates to local workers finding and securing employment?
The national unemployment rate is 3.9%. Over here in Caddo Parish is about 6.2% unemployment. The good news is, this July versus last July, we have over 550 more people working now. In our labor force, we have over 1,000 more people working in this area. Those two figures give me encouragement for this area.
How does the Louisiana Workforce Commission help residents in need of employment?
We do a couple of things here. We have a website with online resources, where a person can look for work. We bring in jobs from 20,000 websites. When a person goes on our website to look for jobs, they'll have a wide range a jobs to view. The second thing is unemployment insurance. Of course in the old days, they'd come in physically to file their claims. Now they're able to file online or they can call our call center. One thing about the online experience is that it can be a little frustrating, but we have 60 offices across the state that can provide personal help. 
Which particular service of the Louisiana Workforce Commission is sought out more by residents?
The main thing is job searching. Some people use the website, and that's all they need. Some people come in for resume assistance or just to get their questions answered. I believe in this office, we saw 20,000 people last year. Some people qualify for youth services or training services. 
What are the benefits of being a member of the LA Workforce Commission? 
One thing is our connection with the 60 offices across the state. So, if someone is living in Shreveport, and they move to Alexandria or Baton Rouge, you still have the help available. Some strictly come here for training purposes. If they qualify for our training programs, they can get training. We also have an incoming worker training program, and it's where people who are working can upgrade their skills. Employers love it, because there's no extra cost for them. In the Shreveport region, we've had about 2.8 million dollars in training for this last year in that program that the employers used.