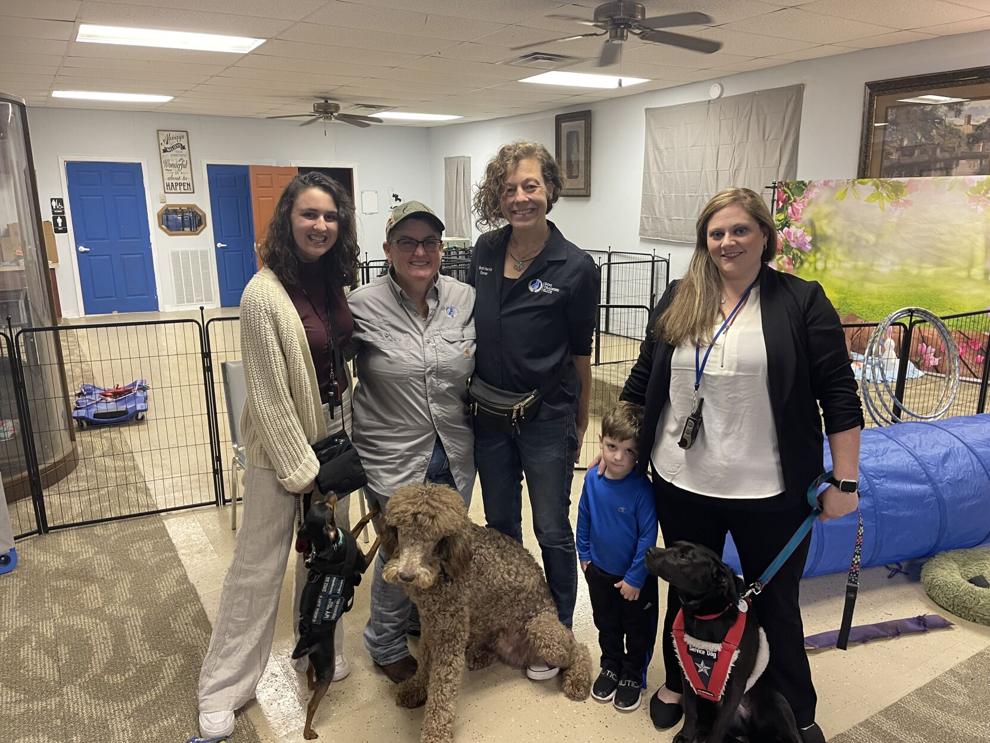 BOSSIER CITY, La. - Dogs can do amazing things. Some learn from a young age, and for others the saying, "Old dogs can learn new tricks," rings true.
RELATED ARTICLE - Thursday is National Puppy Day
At Dog Training Elite in Bossier City, head trainer and co-owner Jennifer Harris believes dogs of all ages and backgrounds can become service animals with the right training. 
"We start new dogs from about 10 weeks old. We start training younger than that if you want an internal or external medical scent dog and we train older dogs," Harris said. 
Erica Hussey has a son with developmental delays, specifically with elopement. She went to the Bossier Animal Shelter with Harris and they chose Kira in October. 
When Harris looks for a dog, she looks for dogs that are open.
"When we go to a shelter, I look for a dog that is responsive, that is going to look to be rewarded with treats and that wants to please you, and that's happy. A dog that doesn't have aggression or won't get upset if a child touches them or lays on them," said Harris.
When Kira works with Hussey's son, Alex, she can put pressure on his body to calm him down. Kira is learning to find him in case he runs and hides, and then she can then go out and find Alex and bring him back. The dog is also tethered to him so that Alex stays with Kira and his family.
"Taking him out in public, especially by myself is extremely difficult. Kira gives me the confidence to be able to go out in public with Alex and the other children and not fear that I'm going to have to run across a parking lot to catch him because he's fast," Hussey says.
Another dog in training with Dog Training Elite is Carlton. He is a psychiatric and medical alert service dog. Carlton works with his owner, Lilyana Reyna, to help with anxiety, depression, and stabilizing her heart rate.
"So if it's high which is usually about 120 or above, he will jump up on my right leg. If it's low, he'll jump up on my left leg and as soon as he jumps up, I reward him and I sit down and that's usually when he lays across me to kind of calm my heart rate," Reyna said.
Carlton didn't start training until he was a year old, and at first Reyna didn't think he could become a service dog. But after two training sessions he showed improvement and that he was capable of servicing Reyna.
Harris believes if you need a service dog, you can have one. Dog Training Elite will go to the pound or shelter to find a service dog for you. Veterans and first responders are offered discounts.
"They save lives. They really do save lives and they help people day in and day out 24 hours a day," Harris said.