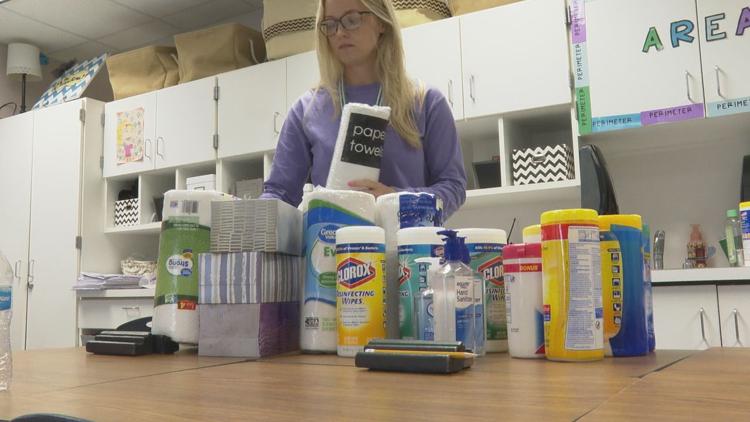 BOSSIER CITY, La. - Hospitals in the area are in need of sanitizing products, and teachers have the supplies they need to restock their shelves.
Instead of letting bottles of hand sanitizer and Clorox wipes sit in an empty classroom, Bossier Schools came to the rescue.
"Since our year got cut short, I hate for all this to sit here when it could be put to good use at the hospitals or doctor's offices," said Melissa Kennedy, a third grade teacher at Apollo Elementary School.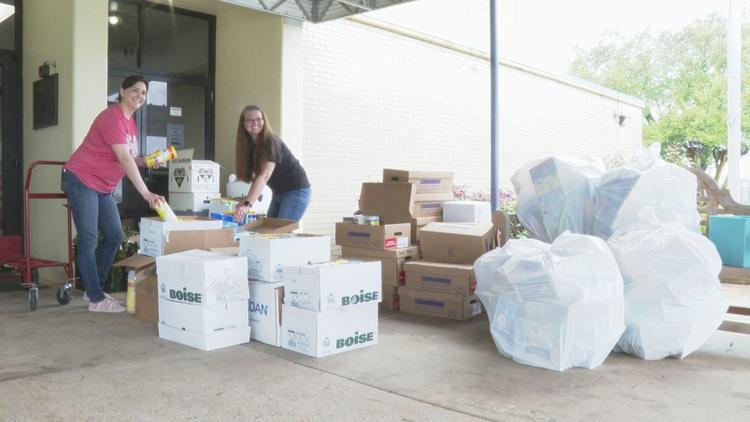 Educators at Apollo Elementary lead the emergency supply drive. In just two hours more than 20 boxes of sanitary products were brought to its doors.
"Bossier teachers love their community. We were so happy to have something to do that would help. That's what teachers do, we help every day," said Assistant Principal Madora Abney.
At the beginning of each school year, parents are asked to contribute cleaning supplies for the classroom.
"Every single one of these bottles is a labor of love. Not only parents who brought it to our classrooms, but teachers who are paying it forward. What is the saying? An ounce of prevention is worth an ounce of cure," said sixth grade Haughton Middle School teacher Leslie Alexander.
Bossier Schools' original plan was to send supplies to Christus Shreveport- Bossier Health System. But since they received a lot more than expected, donations have also gone to the VA hospital, Bossier Parish Sheriff's Office Jail and Pilgrim Manor Nursing Home.