SHREVEPORT, La - Renke Building Maintenance, Inc. specializes in commercial cleaning, janitorial services and construction clean-up.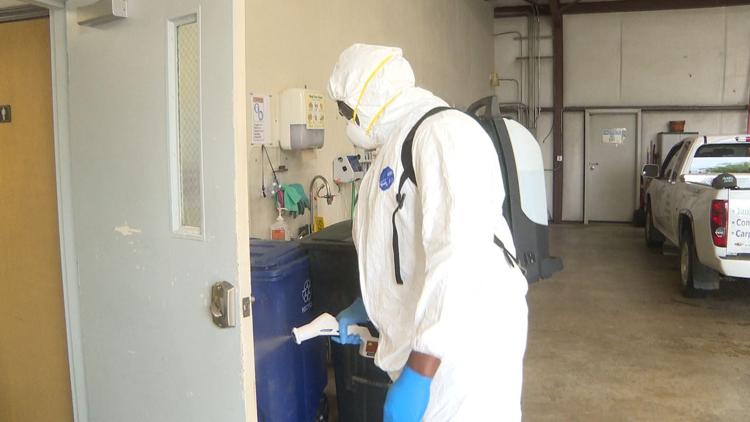 They say their phones have been ringing off the hook ever since the coronavirus outbreak. Renke president Kevin Childers says the pandemic is unlike anything he's seen within past few decades of operating the business.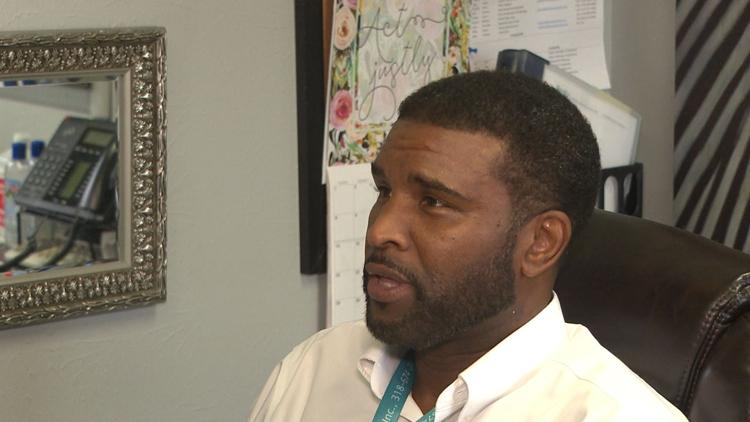 "In my time since I've been in the industry, we have experienced very few things that would measure up to this," Childers said. 
Childers says it takes about four or five employees to clean a large facility. He says each of them have a specific cleaning role upon entering a facility. The cleaning crew is required to dress in a TYVEK suit, face mask, foot protection and latex gloves. 
He says the hands carry germs to conference room tables and chairs in the business world. His staff uses equipment to spray the area from top-to-bottom. Childers says disinfectant chemicals are his most frequently purchased items. And he orders the TYVEK suits in bulk because they are disposable.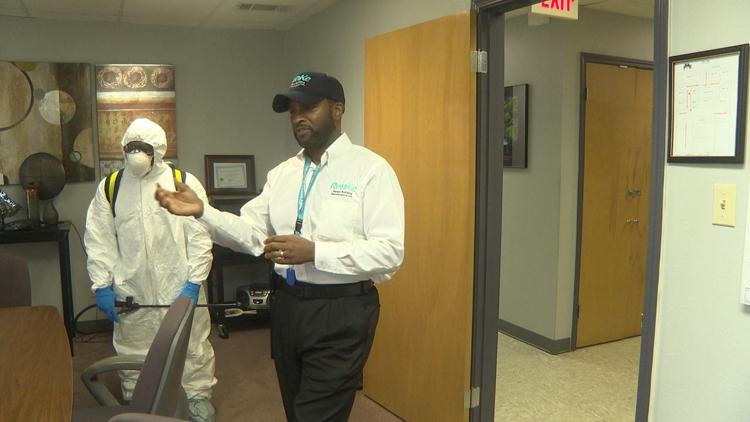 Childers emphasized the importance of washing our hands, especially in the workplace. He says the cleaning business will never be the same again. 
"You almost need to operate in this environment as if you don't have hands," Childers said.