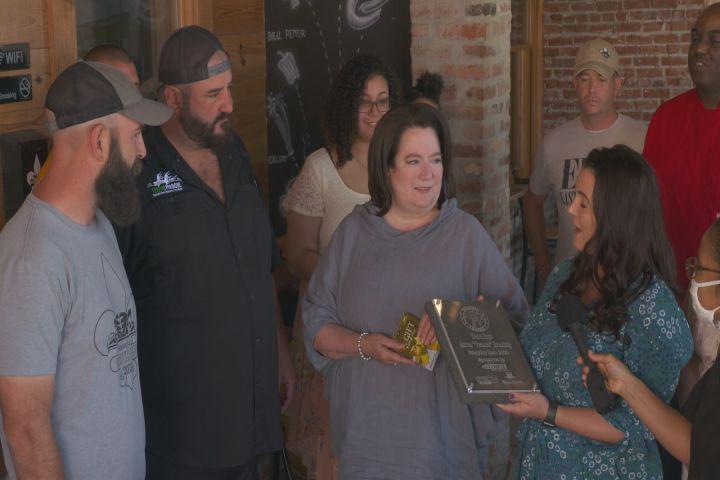 BOSSIER CITY, La. - When the pandemic hit and restaurants closed, business owners had to make some tough decisions. 
The owners of BeauxJax Crafthouse still found a way to serve. Because for Beau Hays and Aaron "Chef Peanut" Hanning, feeding others resonates more as a metaphor than just a meal. A 14 year old considers them heroes, Everyday Heroes. "They're both really good guys and help in the community. That's what an everyday hero is right," said Olivia Simon. It was her letter that put Hays and Hanning on our radar. With her dad's permission Olivia nominated them as Everyday Heroes, "It was hard to express how I was feeling in said words because I was so moved by what they were doing."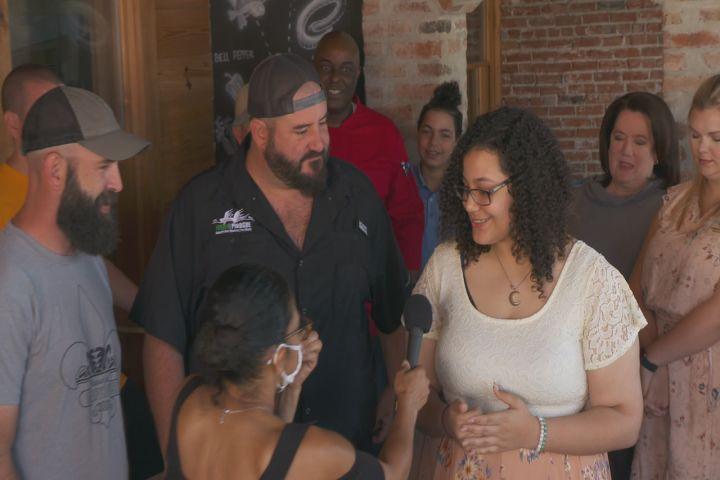 And they were doing a lot during the Governor's Stay at Home order, "From Peanut doing the national guard meals, taking care of the soldiers when they're down here for COVID," said Olivia's father, Ben. They also fed health care workers and, "He usually feeds a lot of homeless people. It helps them a lot," said Hays' young daughter.  
What did Hays and Hanning do for Olivia and other children of their employees? They turned the back room of their restaurant into an area for the kids.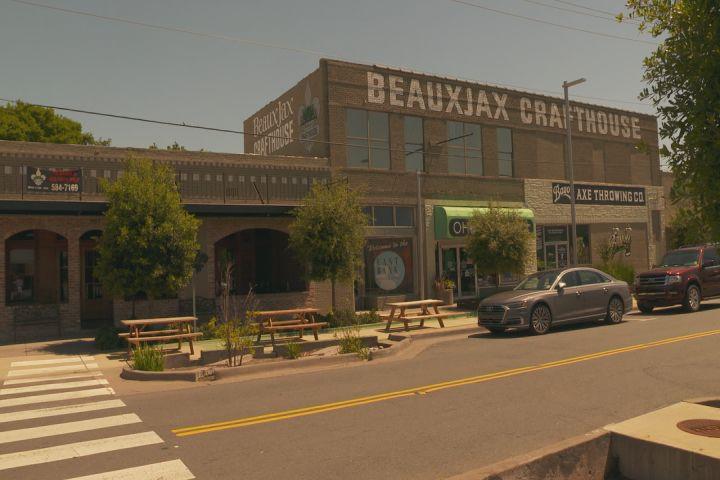 KTBS 3's Brenda Teele showed the empty room where just a few weeks ago was filled with kids doing their homework, they playing games, and eating good food. "Everybody was ready to come back to work but their kids weren't in school, their schedules were thrown off, we had a back room here so we turned it into a makeshift daycare," said Hays. 
"It's about generosity in my book. It's about bringing people together. Whether it's a backyard bbq or a family reunion. What does it all surround around? Food right," said Hanning.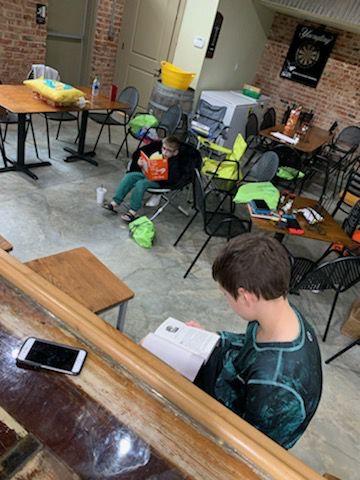 For Olivia and so many others, the food is just one small part of what they received from Hays and Hanning. But, for the two restaurant owners, showing kindness is an easy meal to serve. "We talk about it everyday. We're not really smart enough to do all that we've done. We kind of listen to where God is leading us, just don't ignore that when he's talking to you."
And that's why for Bossier Federal Credit Union, Kilpatrick's Rose-Neath Funeral Homes, and KTBS 3, Hays and Hanning are Everyday Heroes.