HAUGHTON, La -- On this Father's Day, especially, Chuck Strozier is remembering words of wisdom from his father, who was a decorated veteran from World War II.
"I wish Dad was alive so I could present it to him," Chuck said, as held a photo of his father that he only found after his death in 1985.
It was a Japanese propaganda photo. It shows Alex Strozier with his head bandaged from a blow by his captors in World War II.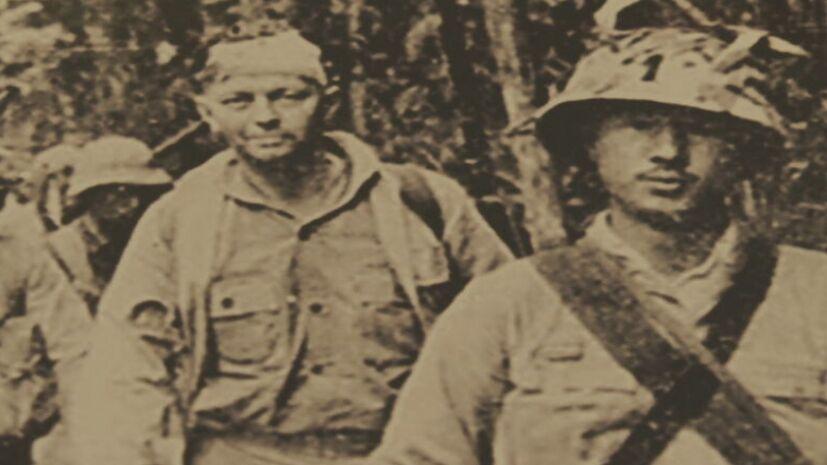 The wound was perhaps the first of regular beatings the elder Strozier took as he was led on the Bataan Death March. That was the forced walk of tens of thousands of American and Filipino prisoners of war in April of 1942.
The prisoners were starving, thirsty and sick. Some had to trek up to 70 miles. About 600 Americans did not make it , nor did thousands of Filipinos.
But Alex Strozier did. Then he made it through more brutality during his stay at a prison camp.
"I'm glad he was my father," Chuck said as he gazed at the picture.
Chuck and his brothers followed his dad into the military. First for Chuck was the Army in 1974.
Later, he joined the Air Force reserves.
After a tough day at Barksdale – the same base his Dad retired out of – Chuck remembers going to visit his parents and complaining about work.
"I can't even remember what it was about," Chuck says of his complaining. But he remembers what happened next with his dad.
"He grabbed me by the arm and looked me in the eye and said, 'Son, you really think you had a bad day? Do you really think you had a bad day? You don't know what a bad is.' And I knew what he was talking about.
"I melted down. Got humble. I haven't forgot that. I'll live with that the rest of my life," Chuck continued.
"I have focused on that a lot when things get tough in my life. When things ain't going well. We all have ups and downs. And I think about what he told me.
"We sometimes think the whole world is caving in around us. But if we just stop for a moment and think of the men and women that had it a whole lot rougher and had to go through trying times, today is nothing compared to what they went through," Chuck says.
Ten years ago, at age 54, Chuck was deployed to his own war. He went to Afghanistan in support of Operation Enduring Freedom, working long hours to help to keep our A-10 jets flying in close air support of ground forces.
"We got real close with the air crews," Chuck says of his war tour. "I'm glad I went over there. It gives me a little bit of comfort to know I did something for my country.
"I can reflect on what my Dad went through in World War II, and what my brother went through in Vietnam," Chuck said, noting there were improvised explosions and enemy shelling of their base.
But, he added of his war experience, compared to his father and brother, "It really wasn't as bad."
Nor was Chuck's upbringing with parents who grew up in the Depression era.
"That is something this generation and the younger generations can think about whenever they think that things are bad. Things ain't really that bad," Chuck says.
Chuck served 32 years combined active duty and reserves in the military. And he continues to help in our nation's defense as a civilian in logistics at Global Strike Command.