Bob Lewis survived attacks on his air base in the Vietnam War. And he believes he knows why. So he made a lasting symbol.
A pecan tree towered over his home for decades, showering hundreds of pounds of pecans every year for Bob's family and neighbors. But a couple of years ago it began to rot.
"We decided we better get rid of it before we get rid of the house," Bob says of the potential danger of the falling tree.
But instead of cutting the whole tree down, Bob had an idea.
"Why don't we make something of it besides grinding a stump up."
That something is an 8-foot tall wooden cross rising from the stump.
"That's our salvation. If there wasn't no cross, there wouldn't be no salvation," Bob says of the creation that came with a lot of help with a tree cutter.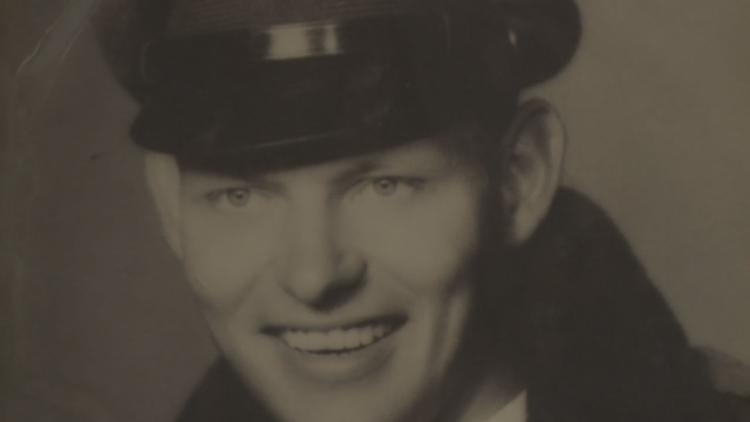 One attack on his base in Vietnam stands out in Bob's memory. He was part of the Air Force's combat security team in the late 1960's.
"We were the nearest thing to Army infantry that the Air Force had," Bob explained.
The Viet Cong had quietly tunneled right up to their fence line.
"They cut down on my and my fire team," Bob says of the start of the firefight. "And we bailed out of the weapons carrier into the ditch and followed the ditch back down around them and returned fire."
It was an all out response. The rest of the ground team was activated, and air strikes were called in.
"One of the guys said, 'This is gettin' serious. This is gettin' serious,'" Bob recalled. "One guy said, 'I think we ought to pray.' And this other guy says, 'Sgt. Lewis knows how to pray. I've heard him pray at night before.'
"And we prayed. And my whole team gave their lives to Jesus that night," Bob remembers, his eyes gettign wet.
The enemy was put down, and a B-52 bombed the bad guys' tunnel the next day.
"And they say they stacked 15-hundred VC bodies up on the road there from that B-52 bombing it. There was that many on our fence line."
Asked what 15-hundred enemy combatants could've done at the base, Bob let out a "Woooooooo!"
"You're talking hundred or a little better half way trained Air Force combat security police against 15-hundred VC is not very good," he added. "But they didn't get in. Not a one of them got onto the flight line, or even through the fence.
"I just believe the Lord was with me. He always has been," Bob said.
But while he wasn't wounded, Agent Orange would make its mark on Bob. He got the first of a series of cancers shortly after returning from the war.
"I've had three cancers. And I can testify that I haven't had any treatment. Thyroid cancer, lung cancer, prostate cancer and two skin cancers and I have not had any treatment," Bob says.
He says all the cancers were removed with no further treatment.
The old tree that's now a cross shows signs of its disease. Bob treats it with a protectant.
"I'm hoping it'll be here as long as I am," Bob said. "I just give the Lord all the praise in my life."
Bob had more than 20 years of active duty and reserve service. After that, he built pay phones for AT&T. And in retirement, he's done missionary work in mexico and other places along with his wife.