SHREVEPORT, La. - It pays to get your KTBS 3 St. Jude Dream Home ticket early.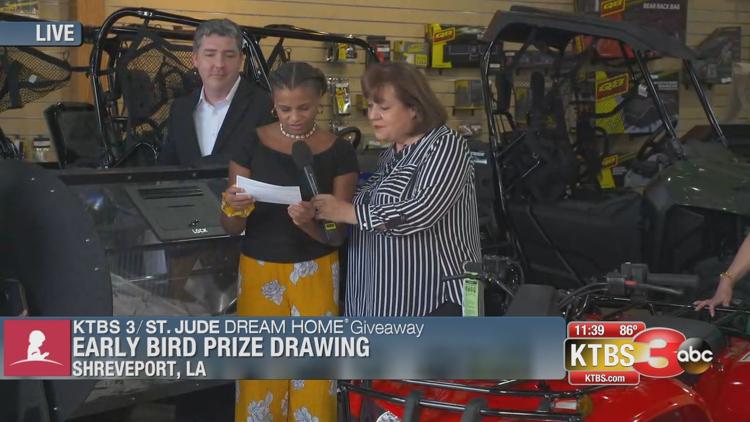 On Wednesday, Dorothy Lea of Shreveport was chosen as this year's Early Bird Drawing winner. She won a 2019 Honda Recon ATV courtesy of G&C Honda and will also still have a chance to win the KTBS 3 St. Jude Dream Home in August.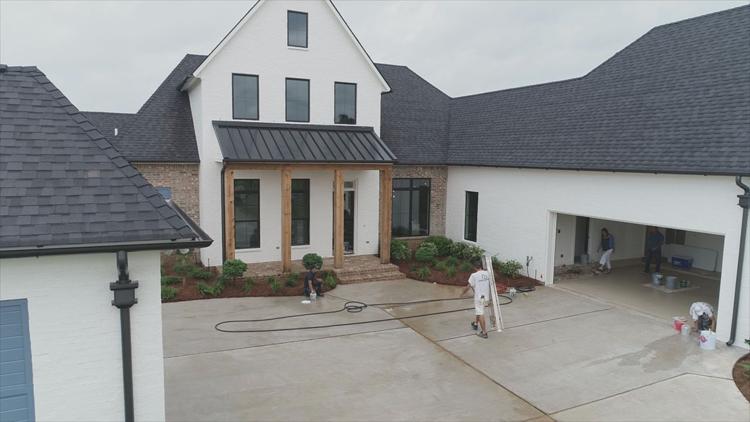 These days, workers are busy outside and inside the home in Benton, putting on the finishing touches.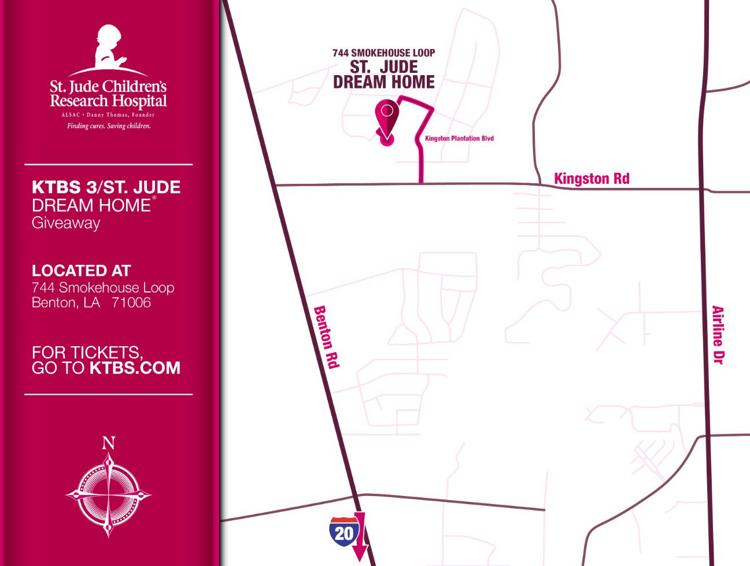 We caught up with them Tuesday in Kingston Plantation as they rushed to wrap things up. The home is at 744 Smokehouse Loop in Benton. Just follow this map to find it.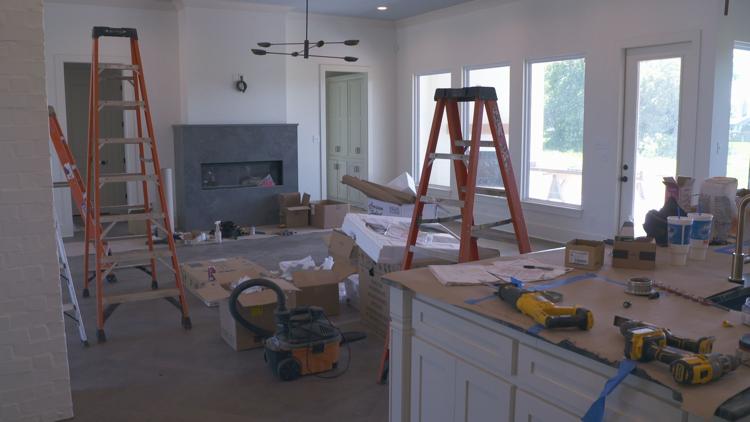 The furniture arrives Wednesday and the first open house events are this weekend. Some of the features include four bedrooms, 3.5 baths, a custom outdoor kitchen and a three car garage.
CLICK HERE TO LEARN MORE ABOUT THE HOME & ST. JUDE CHILDREN'S RESEARCH HOSPITAL
Your donations help kids like Dylan Crenshaw of Haughton get free medical treatments at St. Jude Children's Research Hospital in Memphis.
His mother, Nikki, says she took him to the hospital in March when he started feeling pain in his hip.
Doctors found a mass in his stomach and during surgery discovered it was cancerous.
Dylan was rushed to St. Jude and since then he's had two surgeries and several rounds of chemotherapy.
Now, Nikki has a message for others about why it's important to give to St. Jude.
"When people come here, they have to leave work and not have the income they had. And, they worry about bills and they worry about food. They worry about family at home. When they come here they don't have to worry about the health care that your child is given. All they have to worry about is their child," Nikki said.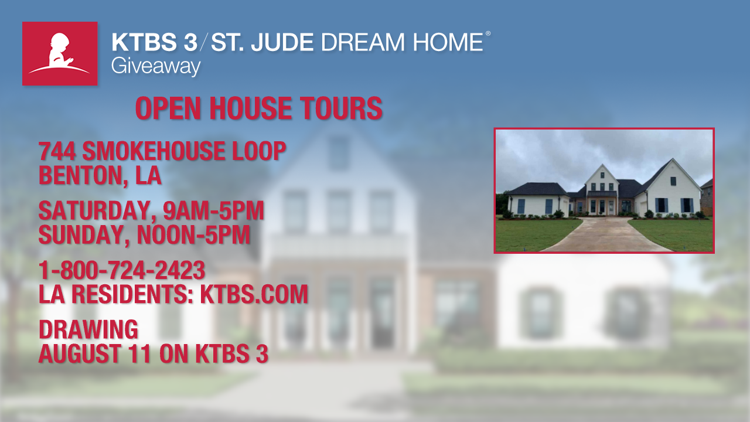 You can see the house this weekend. It's open for tours Saturday from 9 a.m. until 5 p.m. and Sunday from 12 p.m. until 5 p.m. Tickets are $100 each and you can buy one at the house or by calling 1-800-724-2423. If you live in Louisiana, you can buy online at ktbs.com.
We'll draw the house and all the other prizes August 11 live on KTBS 3.