BOSSIER CITY, La. - There was a reminder on Tuesday of what the KTBS 3 St. Jude Dream Home is all about. Patients, their families, and the construction crew took part in a special floor signing ceremony at the site of the latest dream home in Bossier City. They all signed their names on the unfinished floor.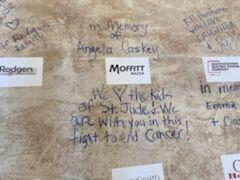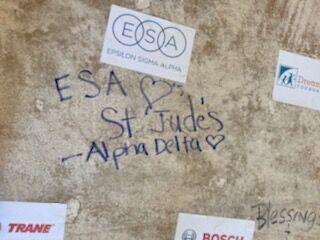 The house, located at 741 Duckwater Landing in Bossier City, raises funds to help ArkLaTex children with cancer receive free medical care at St. Jude Children's Research Hospital in Memphis.
RELATED ARTICLE - Brick by brick, KTBS 3 St. Jude Dream Home is coming to life
That makes dreams come true for survivors like Jamie Hilburn. Jamie is a prime example of what your money goes towards when you buy a $100 ticket. At the age of 17, Jamie was diagnosed with a brain tumor. She became a patient at St. Jude. Now, she's cancer free and encouraging others to help the hundreds of children battling cancer at St. Jude.