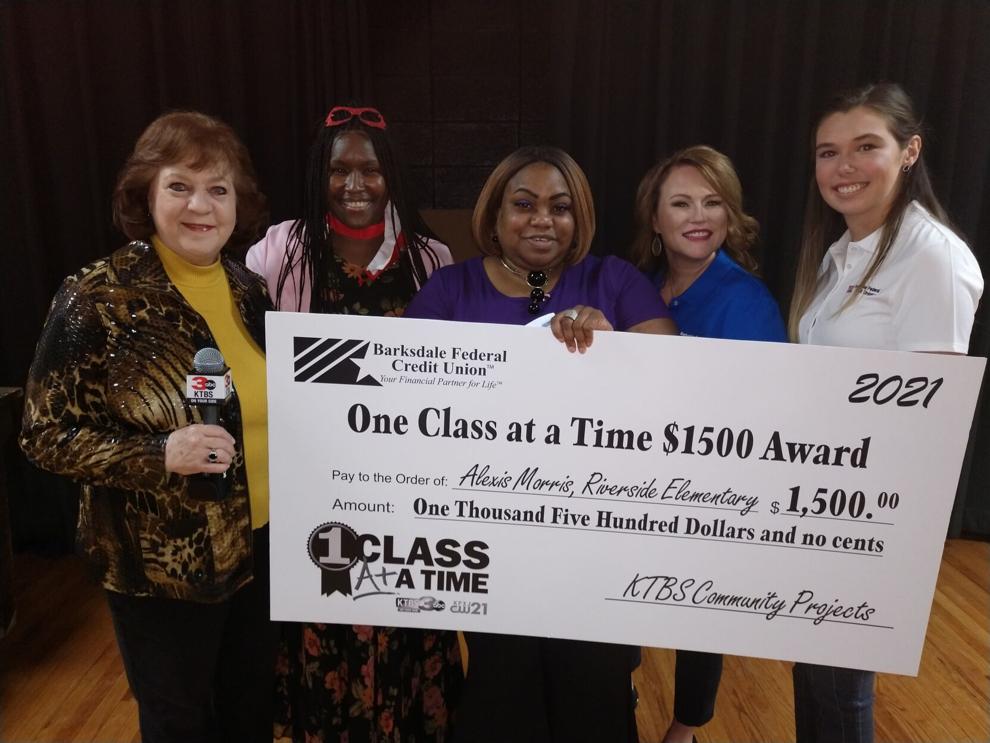 SHEREVEPORT,La- Ktbs 3 and Barksdale Federal Credit Union has partnered up to award a teacher a grant of one thousand and five hundred dollars for, One Class at a Time. Jan Elkins of KTBS went to Riverside Elementary to award Alexis Morris with the grant check.
Alexis plans to use the money got an accelerated reading program with Caddo Parish to build phonemic awareness and build reading skills. 
Barksdale Federal Credit Union's Melissa Couch was also there to give the real check to Alexis, and tell her she was proud of her. 
Barksdale Federal Credit Union, KTBS 3 One Class at a Time, it's just one more way we're on your side