BOSSIER CITY, La- Local fire departments are mourning the loss of two Northwest Louisiana firemen on Sunday.
Bossier Parish Fire District 1 lost firefighter Michael "Cowboy" Henry, saying in a Facebook post that he was a dedicated volunteer and part time employee for the past 10 years.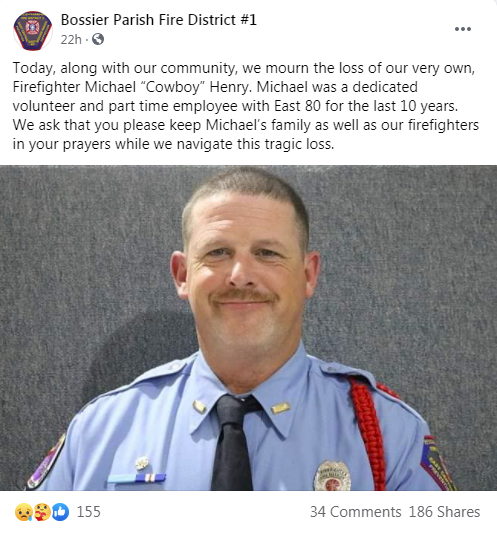 Meanwhile, the Cullen Fire Department lost Chief Tommy Arnold "Flash."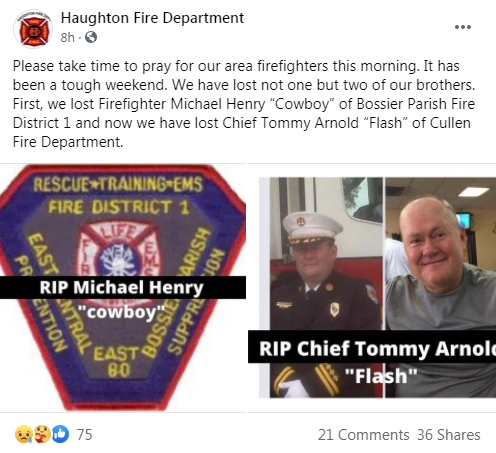 Causes of death have not been mentioned. But local fire departments are asking for prayers from the community during this time.