SHREVEPORT, La. - The ArkLaTex honored the life and legacy of Dr. Martin Luther King, Jr. on Monday while continuing Mardi Gras celebrations. The Krewe of Harambee rolled through the downtown Shreveport, dazzling thousands who lined the streets under cloudy skies. The rain held off until the very end of the parade just after 2 p.m.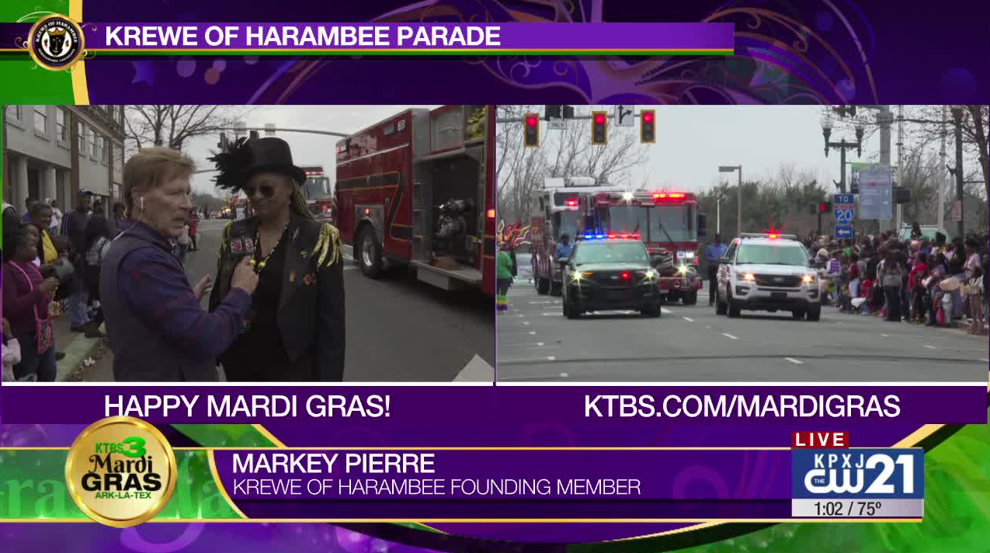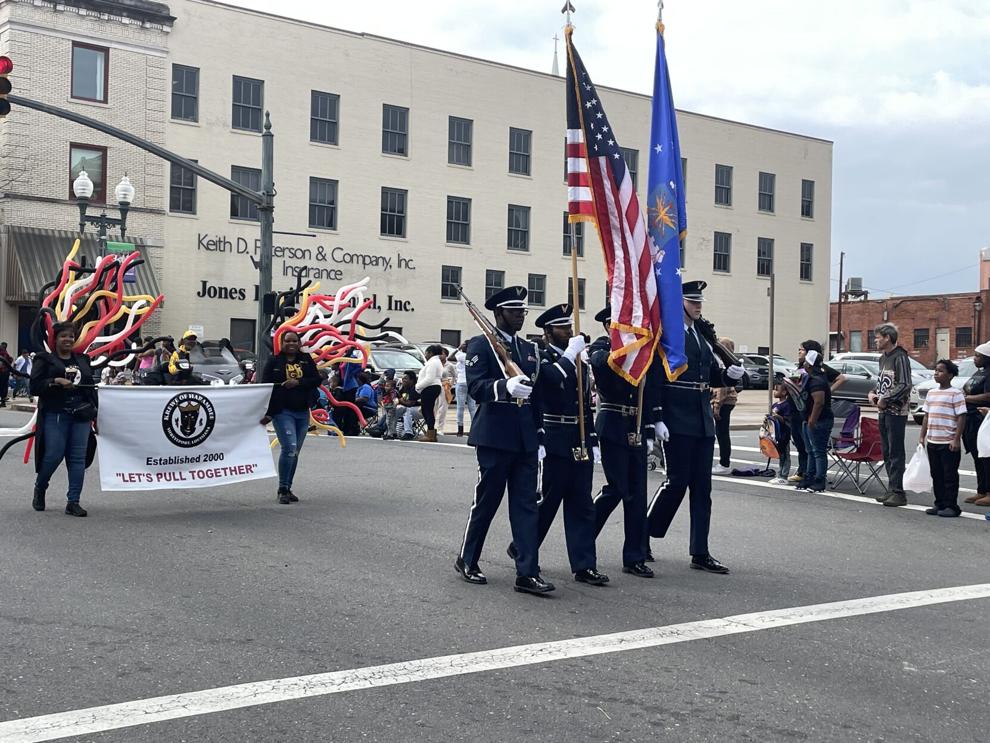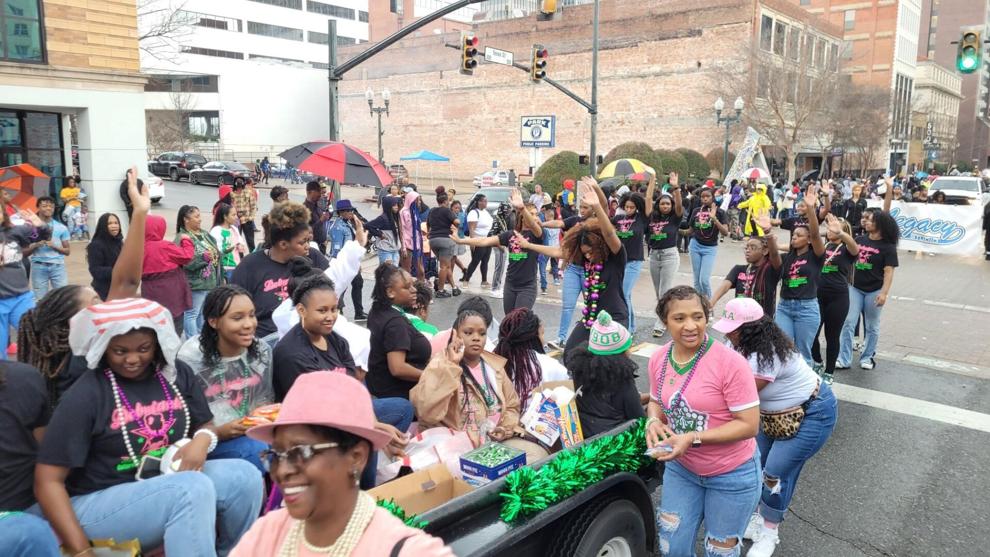 This year's theme was Fantastic Voyage. Always a crowd favorite, the parade featured local marching bands, cheerleading and dancing squads, businesses, civic, and social organizations, fraternities and sororities.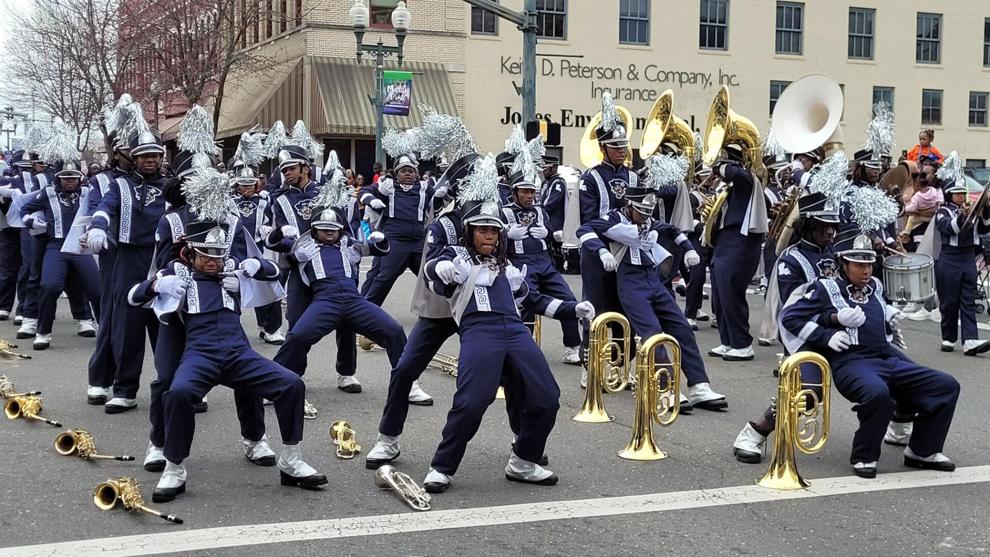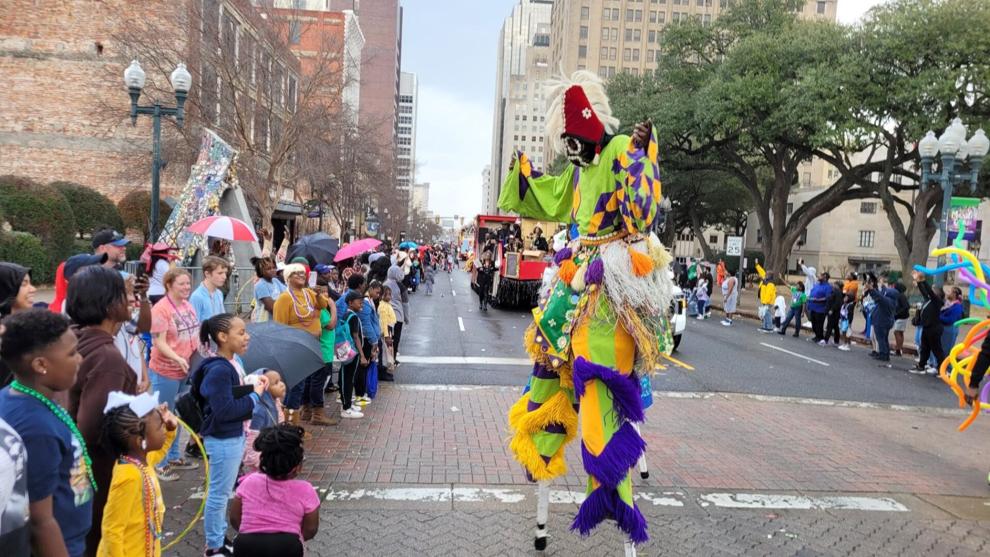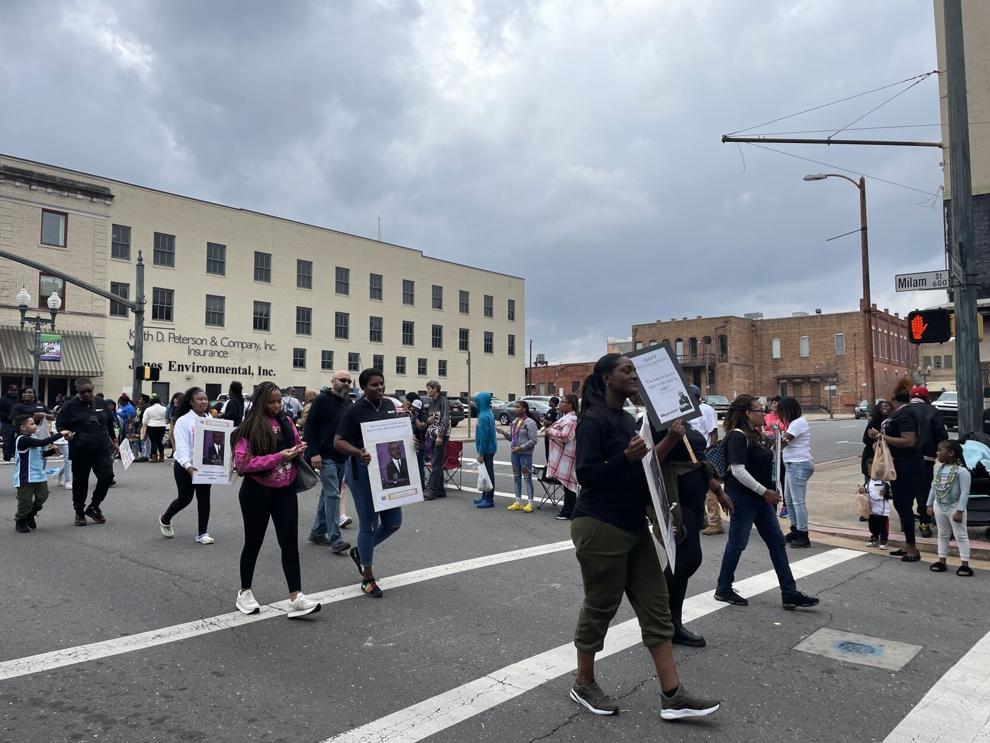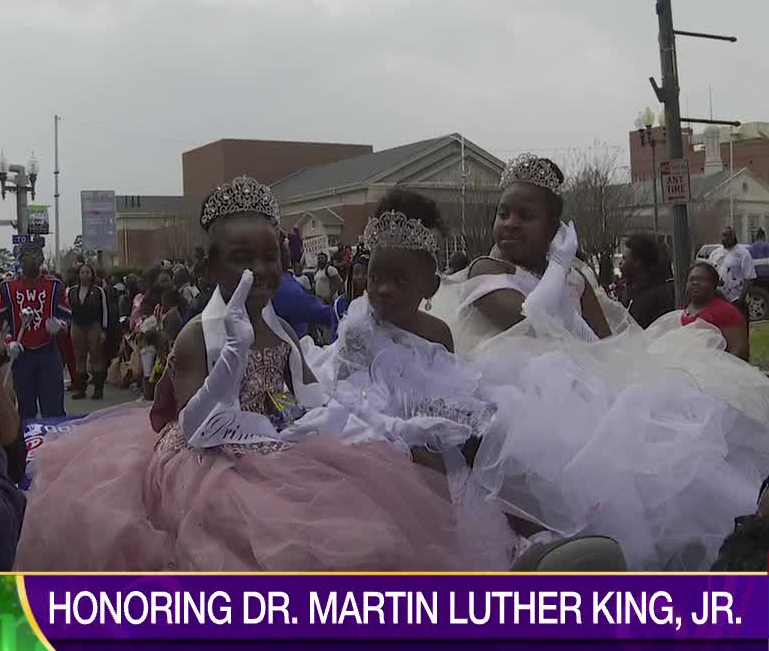 Lincoln/Union Parishes District Attorney John Belton served as grand marshal. He was joined by local civil rights icon Maxine Sarpy as honorary marshal and regional artist KaDaveion Baylor as co-grand marshal.
This year's royalty included King Latari Fleming, Queen Kathy Green, and Captain Shante Wells.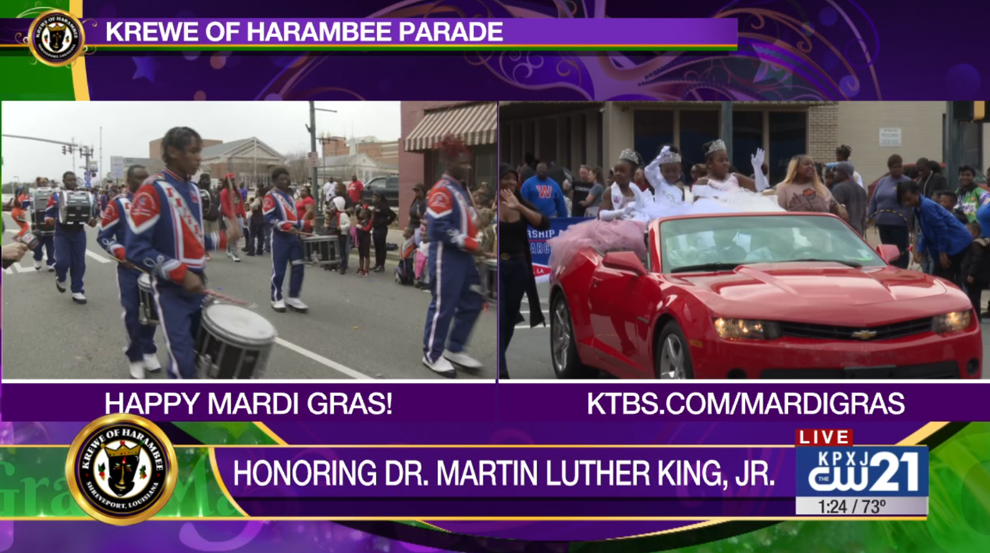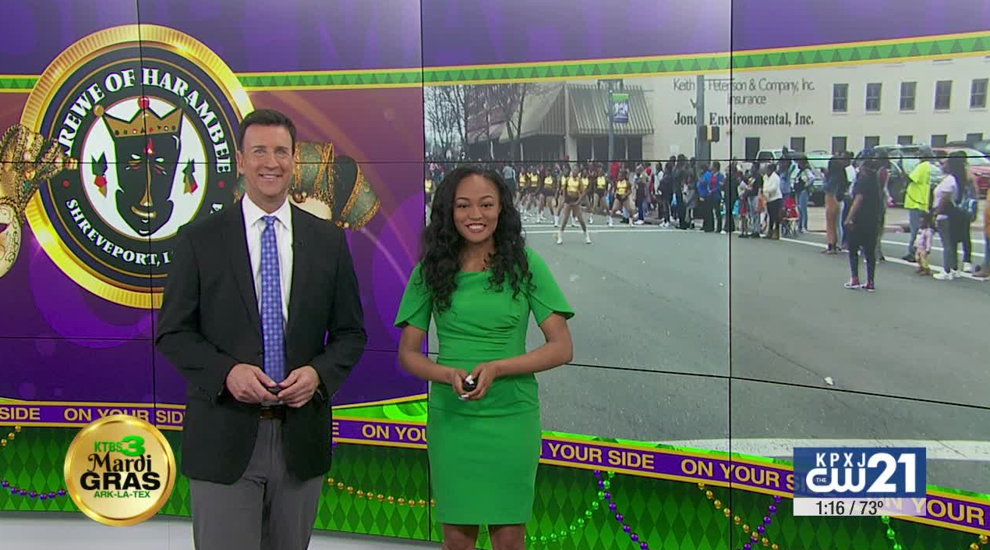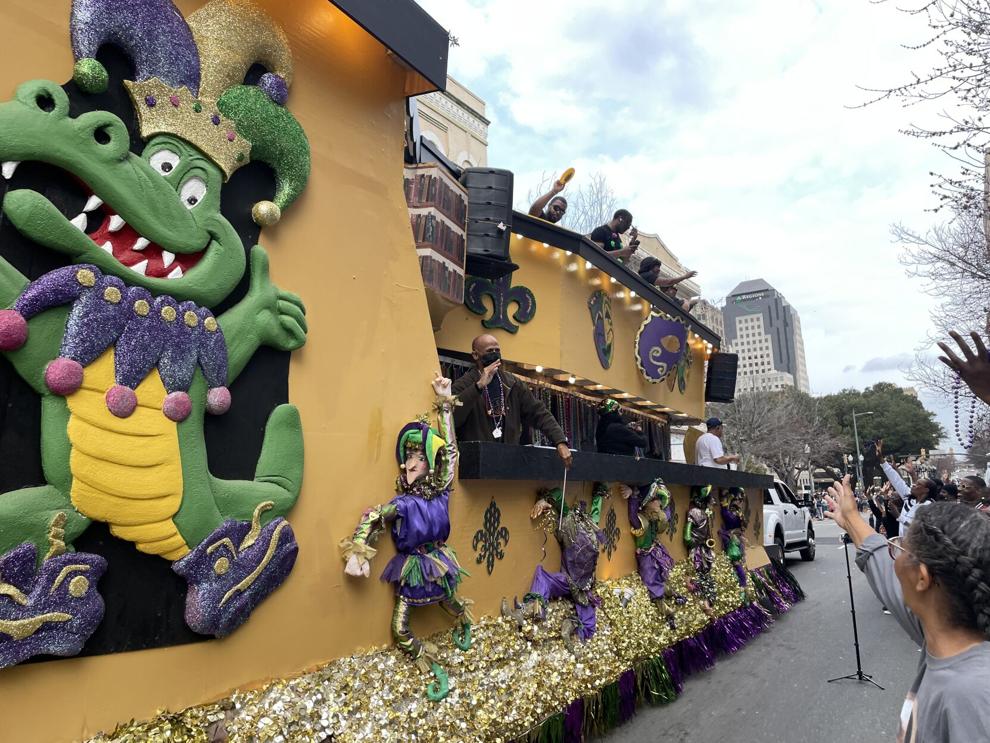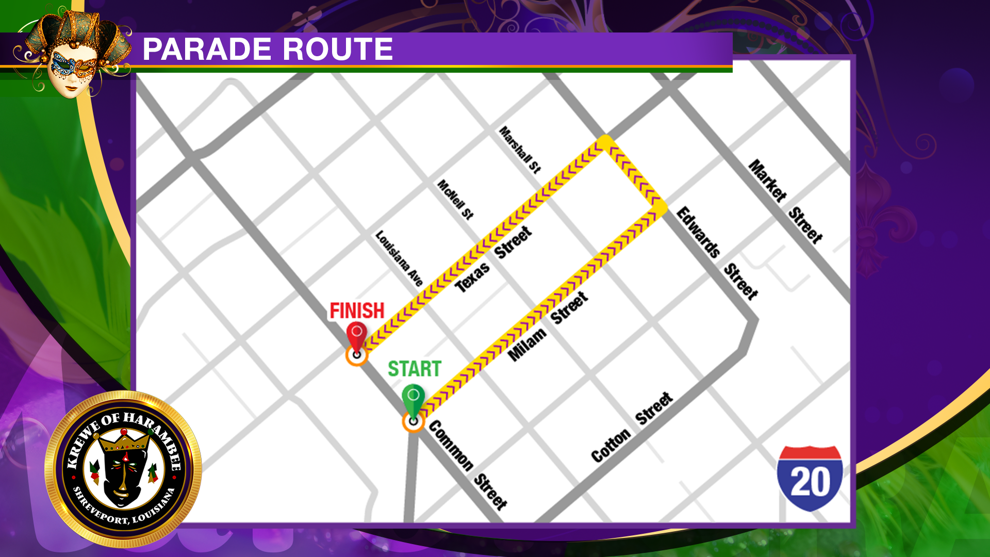 The parade staged and began at the Shreveport Municipal Auditorium and headed up Milam Street to Edwards where it turned left, then left again on Texas and on to Common before proceeding to Sprague Street.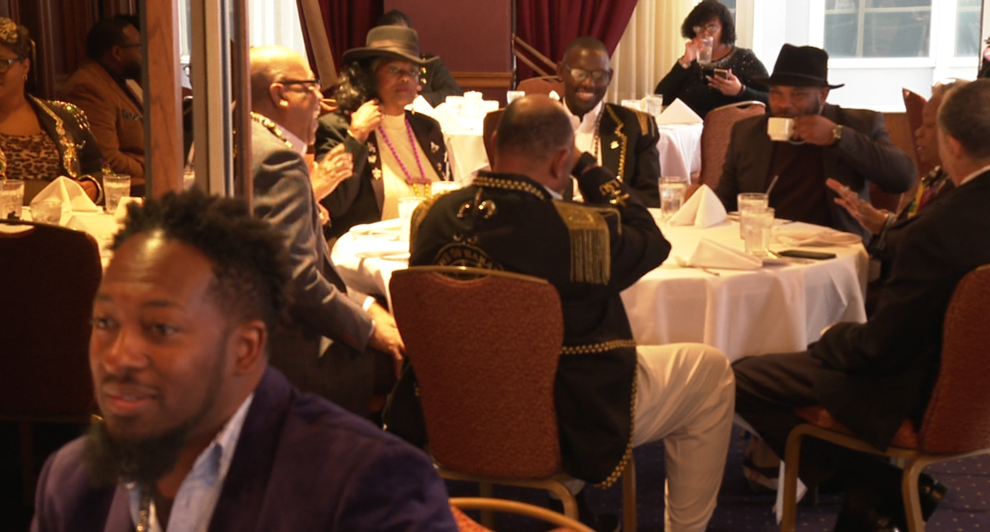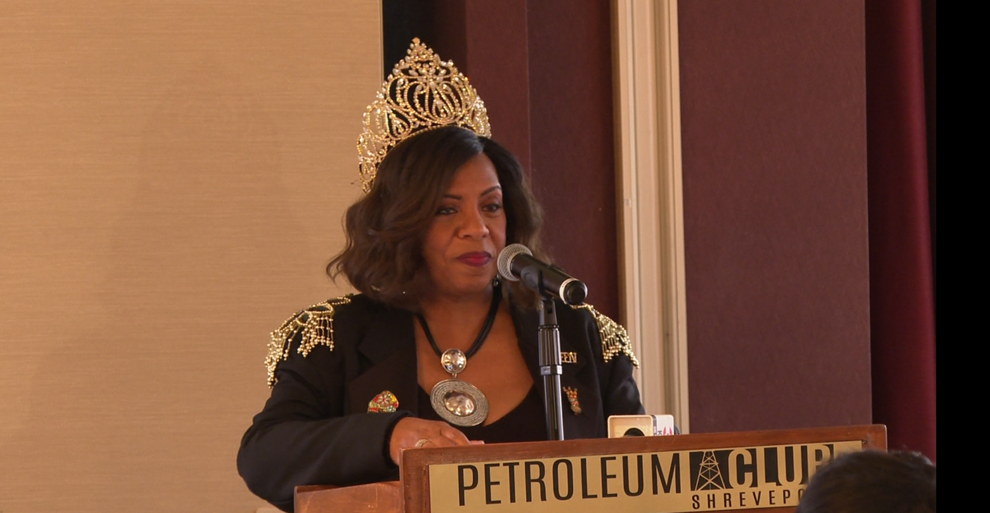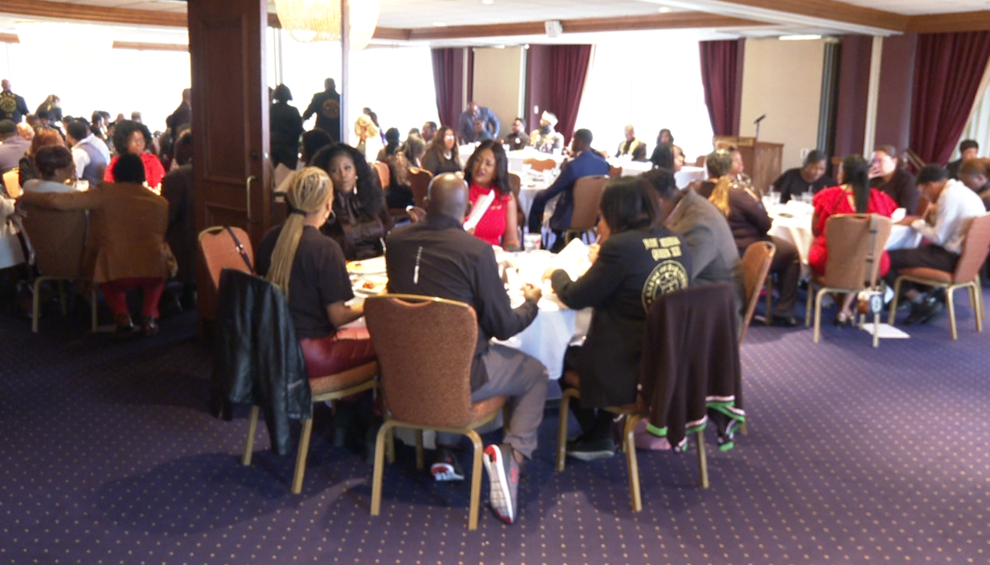 Before the parade, the krewe held its annual Hopes and Dreams Scholarship Breakfast at the Shreveport Petroleum Club. Louisiana State Senator Cleo Fields delivered the keynote address. Fields represents Louisiana's 14th District, is a former U.S. Representative from Louisiana's 4th Congressional District and once ran for governor of the state. 
The krewe recognized area high school seniors and award scholarships. 
The Krewe of Harambee Grand Bal will be held Feb. 18 at Shreveport Convention Center.
ABOUT THE KREWE OF HARAMBEE
In the fall of 2000, a group of African Americans came together to discuss how minorities could become more involved in the celebration of Mardi Gras in the spirit of the African American culture in the Shreveport area. The group formed the Krewe of Harambee, the first African American krewe in Shreveport. 
MARDI GRAS IN THE ARKLATEX
Mardi Gras season in the ArkLaTex is just getting started and there are parties and parades for everyone. Click here to connect with our Mardi Gras page to see the line-up of events. Remember, KTBS 3 is Your Official Mardi Gras Station in the ArkLaTex.
We want to see how you Let the Good Times Roll. Be sure and send us your Mardi Gras pictures and videos to pics@ktbs.com and use #KTBSMardiGras when posting to social media.