SHREVEPORT, La. - The Krewe of Highland threw a pretty big 25th birthday bash for its members and thousands of residents on Sunday. Even under dreary conditions, it appears everyone had a great time.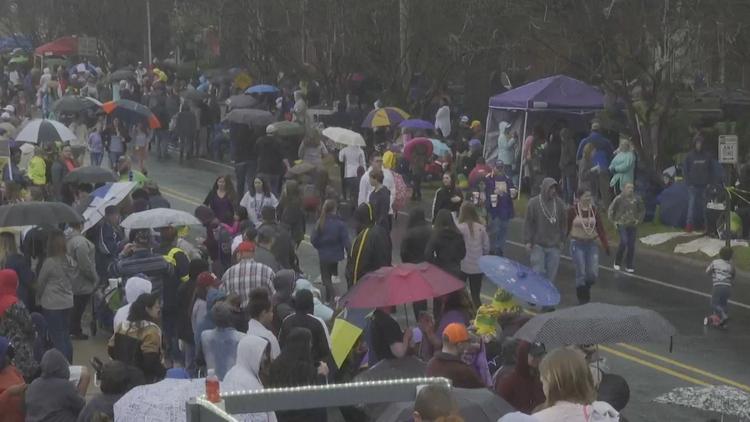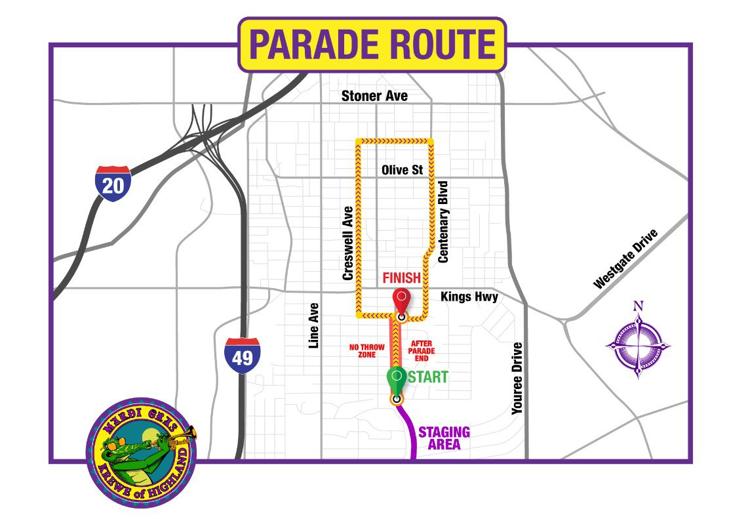 The annual quirky neighborhood parade started at 2 p.m. and had a slightly different route this year, opting not to travel down Olive Street. It started at the corner of Fern Avenue and Gilbert Drive, turned left on Gladstone Boulevard, right on Creswell Avenue, right on Herndon Street, right on Centenary Boulevard, and ended back at Gladstone.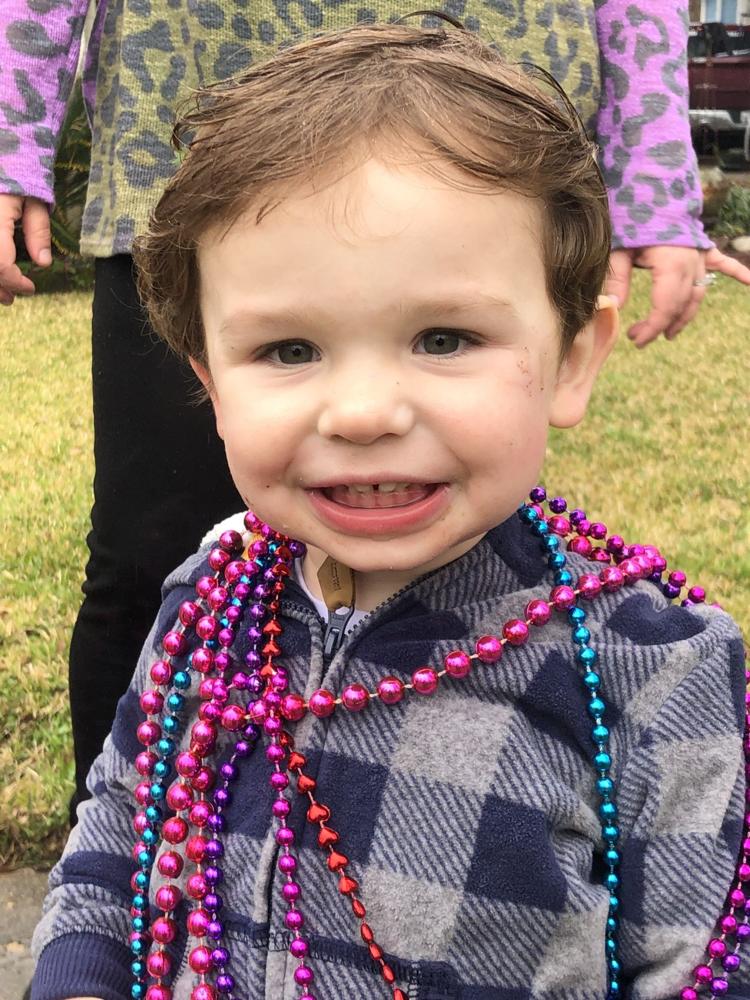 This year's grand marshal was Ochsner LSU Health Shreveport CEO Chuck Daigle. He and other LSU Health employees led the parade.
Those along the parade route collected some of the most unique throws in the state. An estimated 3,000 hot dogs were tossed, 1,000 50-cent coins, MoonPies, custom art, and of course, lots of Mardi Gras beads and trinkets.
Matthew Linn and three members founded this parade with $750. Today, the economic impact is an estimated $690,000 and draws approximately 22,000 people all along the parade route.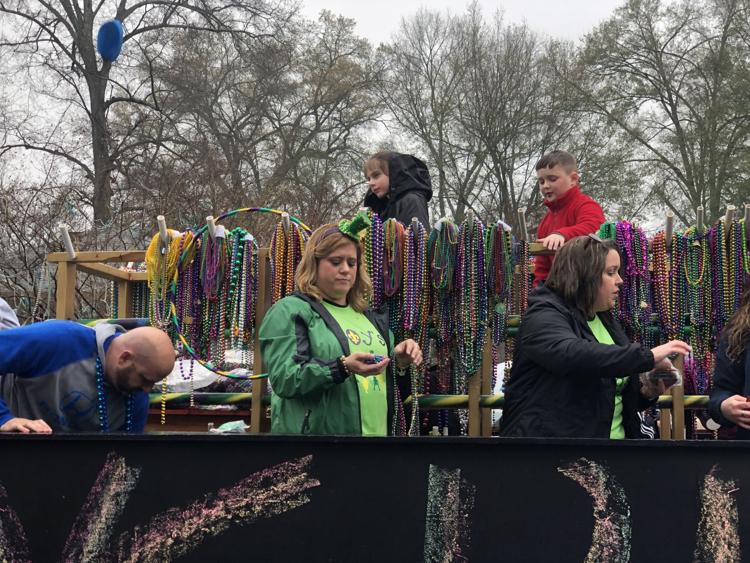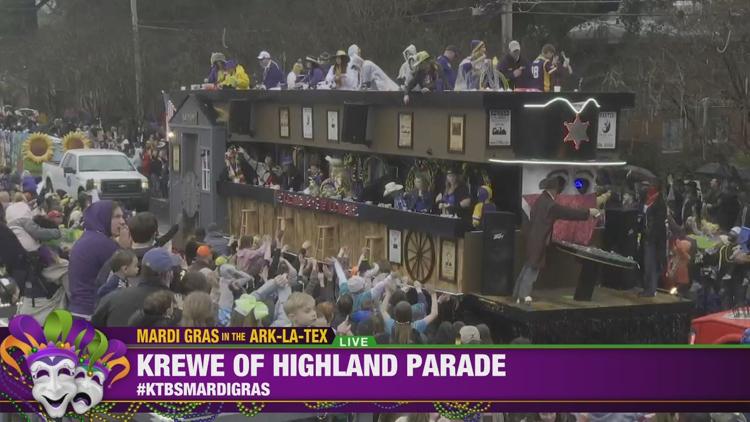 "We love inviting everyone into the Highland neighborhood to view the parks, people and historic homes," said Linn. "Today we operate on a budget of more than $100,000 a year. Many of our proceeds are put right back into the Highland neighborhood and fund projects like the Highland Jazz and Blues Festival, band instruments for Byrd High School, Columbia Park, and more."
PARADE TRACKER
We activated the exclusive KTBS 3 Parade Tracker once again to help make sure your Mardi Gras experience was the best ever. 
With our GPS technology, no guessing, you knew right where the parades were along the route.
Visitors just logged onto 
ktbs.com
 from their desktop or mobile device and looked for the KTBS 3 Parade Tracker or they watched on air for real-time updates on the parade's location. With the KTBS 3 Parade Tracker, you didn't miss any of the action.
Get the free KTBS 3 mobile app now from iTunes or  Google Play.
KTBS 3 ONAIR & ONLINE COVERAGE
Coverage of the Krewe of Highland was from 2 p.m. to 3 p.m. on KPXJ CW 21, ktbs.com and all of your KTBS 3 Now connected devices. Parade coverage was brought to you by Laz-Z-Boy Furniture Galleries of Shreveport. 
RELATED LINKS
Click here for your complete 2020 Mardi Gras in the ArkLaTex Schedule of Events.
Click here for the MEGA 3 StormTeam's parade day forecast.
LET'S SEE YOUR PHOTOS & VIDEO
If you were at the parade, we want to see your photos. Just email them to pics@ktbs.com use #KTBSMardiGras on social media.