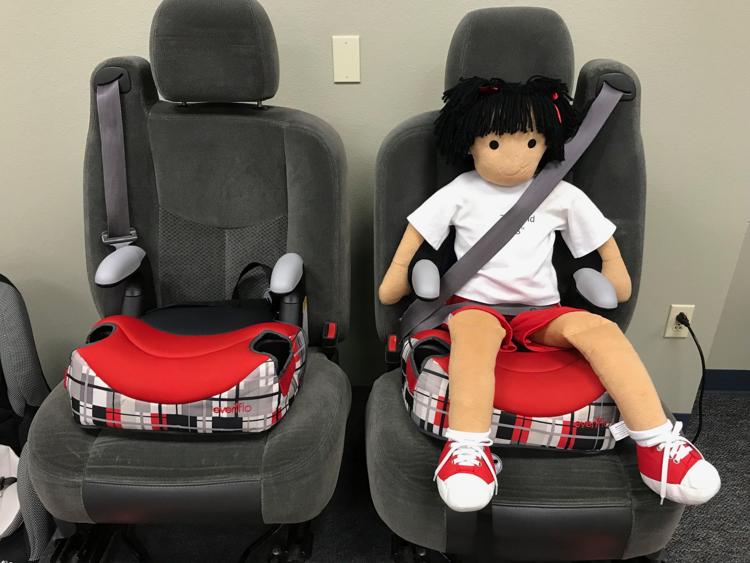 SHREVEPORT, La- Starting August 1, new child passenger safety will be implemented statewide.
The law specifically deals with child booster seats and how old you a child should be when sitting in the front seat.
The law requires that children from birth to two years old ride in a rear-facing or convertible child safety seat.
A two year old who has outgrown the rear facing seat can ride in a forward facing child safety seat with an internal harness
Four year old's who've outgrown the forward-facing seat can ride in a child booster seat using a lap shoulder or seat belt.
If your nine and have outgrown or passed that 5 step test then you can ride in a vehicle with lap shoulder seat belt secured correctly on the vehicle seat.
13 year old's are allowed in the front seat but must have that seat belt placed properly.
Caddo Parish Sheriff Corporal April Kelly says this new law is necessary in order to keep children safe.
"People are doing a 120 things inside of the car so you could be doing everything correctly but what about the person driving behind you or next to you, so make sure that your child is properly in the seat and in the right seat," Kelly said.
If your child is under four foot nine then they need a booster seat. If they are taller than four foot nine then they can ride without one but they must also pass the five step test.
Safe Ride 4 Kids created this test and you must answer these five questions.
Does the seat belt fit correctly when the child sits all the way back against the vehicle seat?
Does the child knees bend at the edge of the seat?
Does the belt fit snugly across the child's thighs and lower hips and not the child's abdomen?
Does the shoulder strap snugly crosses the center of the child's chest and not the child's neck?
Last can the child ride like this for the whole trip?
Corporal Kelly says if your child does need a booster seat to always check the weight requirements as well.
"Everything you buy always read because all the information is on there," Kelly said.
The price for not having your children in a booster seat properly or in the front seat is steep.
A $250 citation is what it will cost if you are pulled over by a Louisiana state trooper and Caddo Parish Sheriff office citation is $300 if rules are not followed.
"It's a ticket versus your kids life and that's the most important thing," Kelly said.
The Caddo Parish Sheriff Office will help anyone who needs assistance in putting there booster seat in correctly or looking for more information to keep their child safe in a vehicle.