There's no time like the present to further your education. Bossier Parish Community College is here to help.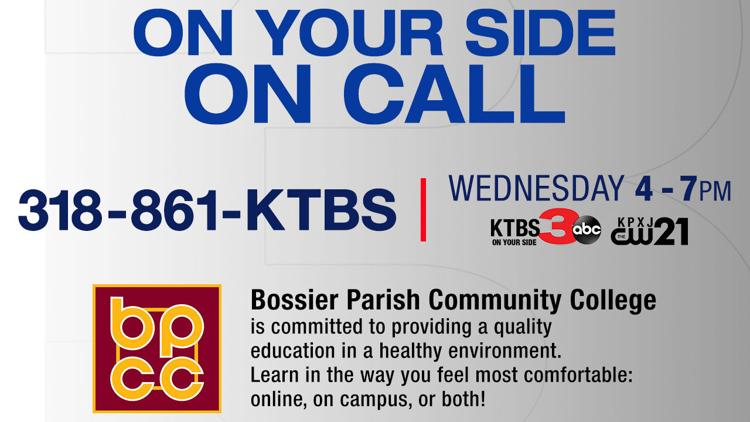 We're opening our On Your Side On Call lines Wednesday from 4 p.m. -7 p.m. to get your questions answered about BPCC. Give them a call to learn about classes online and on campus.
ABOUT BPCC
Bossier Parish Community College is located on Hwy. 80 at 6220 East Texas Street, Bossier City, Louisiana. Bossier City, the largest city in Bossier Parish, has a population of over 60,000. Many lakes, parks, and other recreational facilities may be found in the area. Cultural activities and organizations are diverse, including a planetarium, state exhibit building, art museums, symphony society, community theatre group, and summer concerts facilities.