BOSSIER CITY, La. –Wednesday, 300 turkeys were given to those in need in Bossier City for the Thanksgiving holiday.
There was a big turnout for those getting a turkey and for those serving the community.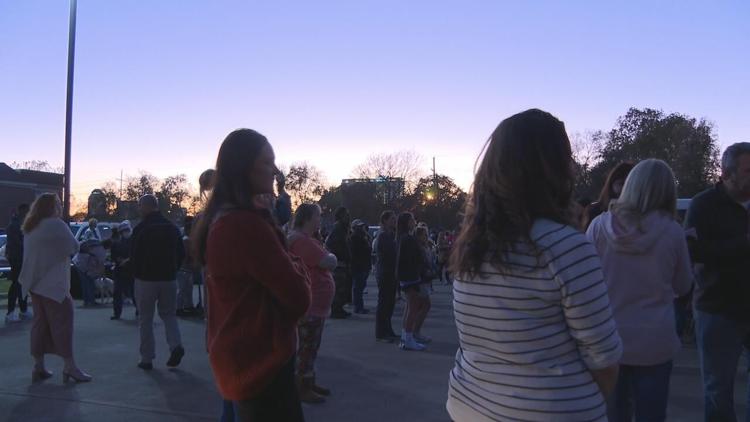 It wasn't just turkeys, but a service led by church leaders. Some walked around offering prayers, devotional books were given out and there was music.
"It's just a blessing for us and our family and we are very grateful for this" said Jakazia. She was there with her father Michael and siblings.
A few faith based organizations came together to make this happen for the 3rd year. Men of Courage of Louisiana, Women of Courage of Louisiana, Sunflower Baptist Memorial Church, Cumberland Farms, and Bossier Elementary School.
But it almost didn't happen this year because they didn't have the funds.
The founder of Men of Courage, Mark Rodie explained how the chance of the event happening this year was uncertain.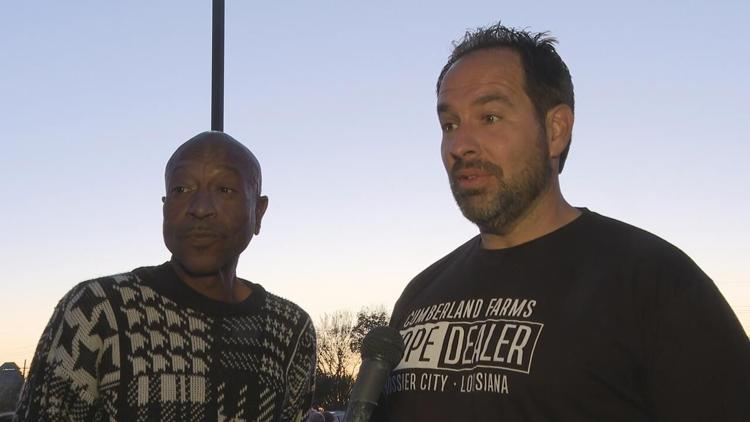 "I just figured God was either going to make a way or it wasn't going to happen this year, and out of the blue I got a call," said Rodie. "Just ...we know it was a divine appointment ...the Lord put on their heart to partner with us."
And it just happened that John Bodine of Cypress Baptist Church, was looking for an opportunity for his church to give back.
"Someone said hey, how about Mark and going to K Side and I thought ok," said Bodine. "And I called within 5 minutes and ... It just bloomed from there. He thought are we going to do the turkeys and I said no, were going to provide everything for tonight. So, it really worked out great." 
James Smith is a member of Sunflower Church. He's happy the event is on this year.
"Oh, it feels good, it's an awesome feeling," said Smith. "Especially with the children. To see the look in their eyes to get a good hot meal."
Now hundreds of families will have a free turkey fix up in their favorite way. Jakazia and her dad already knew how they wanted to fix their turkey!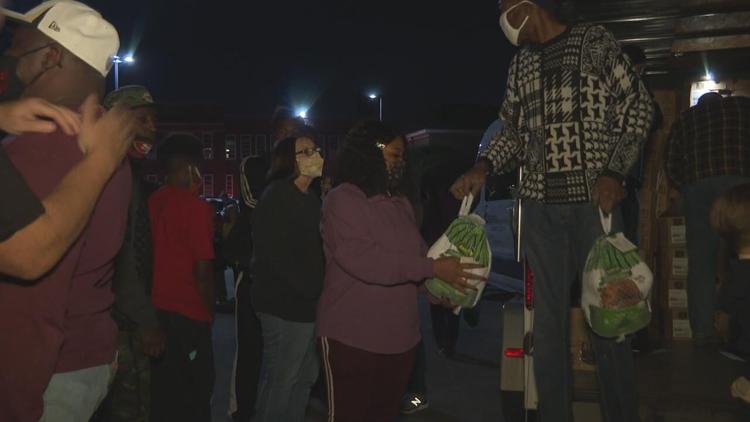 "Smoke the turkey, smoke it, were going to smoke it on the grill." said Jakazia and her father Michael.