SHREVEPORT, La. - The best of the best were auctioned off to the highest bidders Wednesday at the ArkLaTex Agricultural Council's 84th Annual Jr. Livestock Sale. Due to COVID-19 restrictions, it was held inside the Hirsch Coliseum at the State Fair of Louisiana. It kicked off about 9:30 a.m. 
The auction is the culmination of months of hard work by thousands of students across the state who are involved in 4-H and FFA.
AUCTION HIGHLIGHTS
Wednesday morning, the Grand Champion Steer sold for $6,500. It was raised by Abbygail Davis of St. Tammany Parish and purchased by Steve Ashley - DJ Ranch.
Here's a look at some of the other sale results:
2020 Champion Market Steer Sale List
Grand Champion Market Steer-Abbygail Davis, St. Tammany Parish-$6,500 + $620
Reserve Champion Market Steer-Luke Domingue, Lafayette-$4,000 + $1,250
Louisiana Bred Grand Champion-Owen Domingue, Lafayette-$4,500 + $1,500
Louisiana Bred Reserve Champion-Leslie Rodriguez, Caddo Parish-$6,500 + $2,165                                  
2020 Champion Market Sheep Sale List
Grand Champion Market Lamb-Mackenzie Castro, Assuption Parish-$4,250 + $150
Reserve Champion Market Lamb-Laura Beth Zaunbrecher, Jefferson Davis Parish-$3,000 + $1,600
Louisiana Bred Grand Champion-Mackenzie Castro, Assumption Parish-$2,750 + $150
Louisiana Bred Reserve Champion-Everette Hulin, Vermillion Parish-$2,500 + $100              
2020 Champion Market Goat List
Grand Champion Market Goat-Cade Huval, St. Martin Parish-$3,500 + $150
Reserve Champion Market Goat-Ellie LeBlanc, Jefferson Davis Parish-$3,250 + $100
Louisiana Bred Grand Champion-Joella Seay, Union Parish-$3,250 + $200
Louisiana Bred Reserve Champion-Allyson Davis, Bossier Parish-$5,000 + $400
2020 Broiler Sale List
Grand Champion Broilers-Sam Alexander, Calcasieu Parish-$2,300 + $100
Reserve Champion Broilers-Westin Airhart, Sabine Parish-$2,300 + $355.71
2020 Swine
Grand Champion Swine-Sydni Walker, Jefferson Davis Parish-$5,000 + $250
Reserve Champion Swine-Karlee DesJardine, Calcasieu Parish-$3,500 + $200
2020 Woodworking
Grand Champion Woodworking-Ebarb FFA-$500
Reserve Champion Woodworking-Ebarb FFA-$850 
2020 Ag Mechanics
Grand Champion-West Ouachita FFA-$1,000
Reserve Champion Ag Mechanics-West Ouachita FFA-$800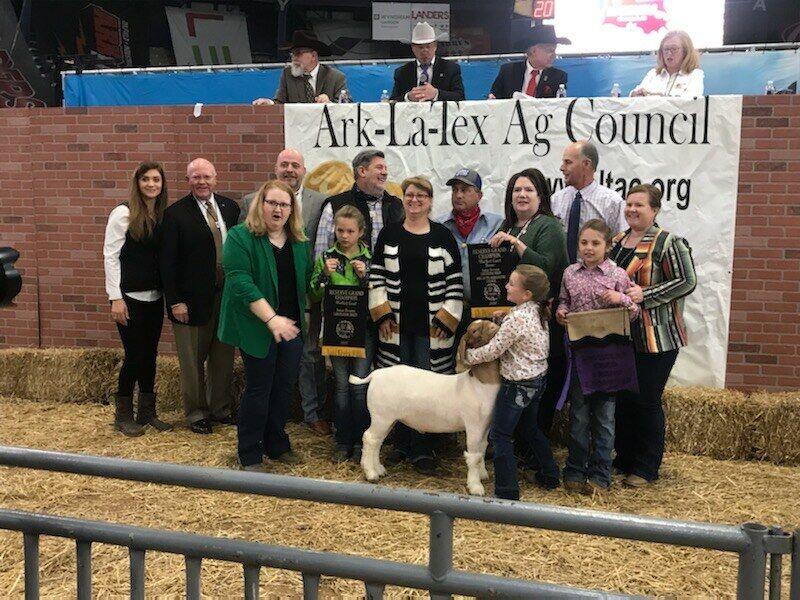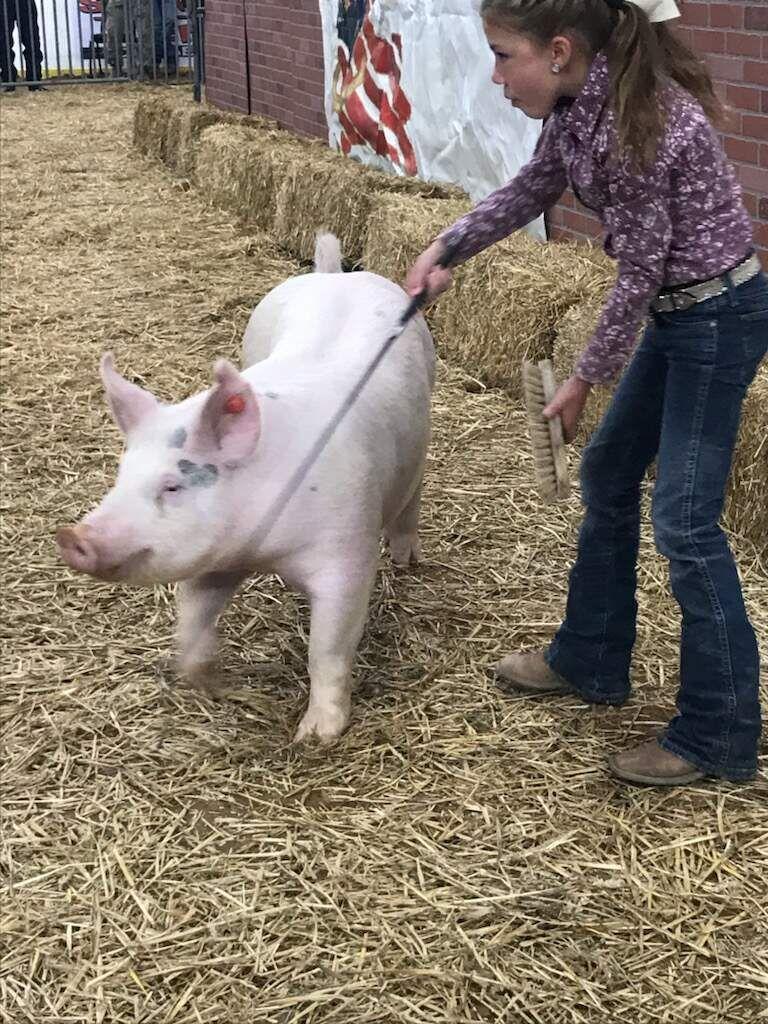 The entire ALTAC Jr. Livestock Sale is available on ktbs.com, just click here, and on your KTBS 3 Now connected devices like Roku, Android, Amazon Fire and Apple TV.
A SPECIAL MARKETPLACE
As a learning experience and business venture, these young men and women have selected, fed and groomed either a steer, lamb, broiler, goat or hog. They bring their project to the State Fair of Louisiana to be judged, graded and sold. This is their marketplace. At the auction, the exhibitor presents their stock and receives a premium for their year's labor.
Participation in the annual auction will support an exhibitor who is in the agricultural business on a small scale. Your financial support is invaluable in continuing interest in our future leaders.
HISTORY
The Junior Livestock Sale was started in 1936 and was sponsored by the Shreveport Kiwanis Club until 1952. From 1952-1971, the Shreveport Chamber of Commerce was the sponsor. ALTAC proudly began sponsoring the sale in 1972 and looks forward to many success years to come.
RAISED IN LOUISIANA
Back on Oct. 28, KTBS 3 shined the spotlight on 4-H and its impact on America's youth in a 30 minute special, Raised in Louisiana. The program was sponsored by Kilpatrick's Rose-Neath Funeral Homes, Louisiana Land Bank, Barksdale Federal Credit Union, and the ArkLaTex Ag Council.
Rick Rowe, Jan Elkins and Patrick Dennis introduced us to local 4-H students learning all about leadership, citizenship and life skills. Click here for a complete look at the entire Raised In Louisiana program.