STONEWALL, La. -- James Reid lives in Stonewall, but he was in Dallas on Saturday evening during the destructive weather. His neighbor called to give him the bad news.
"He said, 'Your house has been hit by a tornado.' And so I said, 'Really?' And he said, 'Yeah, that's kind of severe,'" said Reid.
Reid's garage was torn apart; the roof blown into a neighbor's yard which left everything inside exposed. The damage to Reid's home didn't stop there. On Saturday night, Reid walked into his home and found the kitchen severely damaged.
"All of those shingles and everything else just exposed it completely wide open," said Reid. "So it was raining on the inside of the house when I got inside."
Reid was up all night covering his roof and making sure there were no fire hazards with electric wiring. He still had power, so he was able to sleep for two hours before waking up Sunday morning.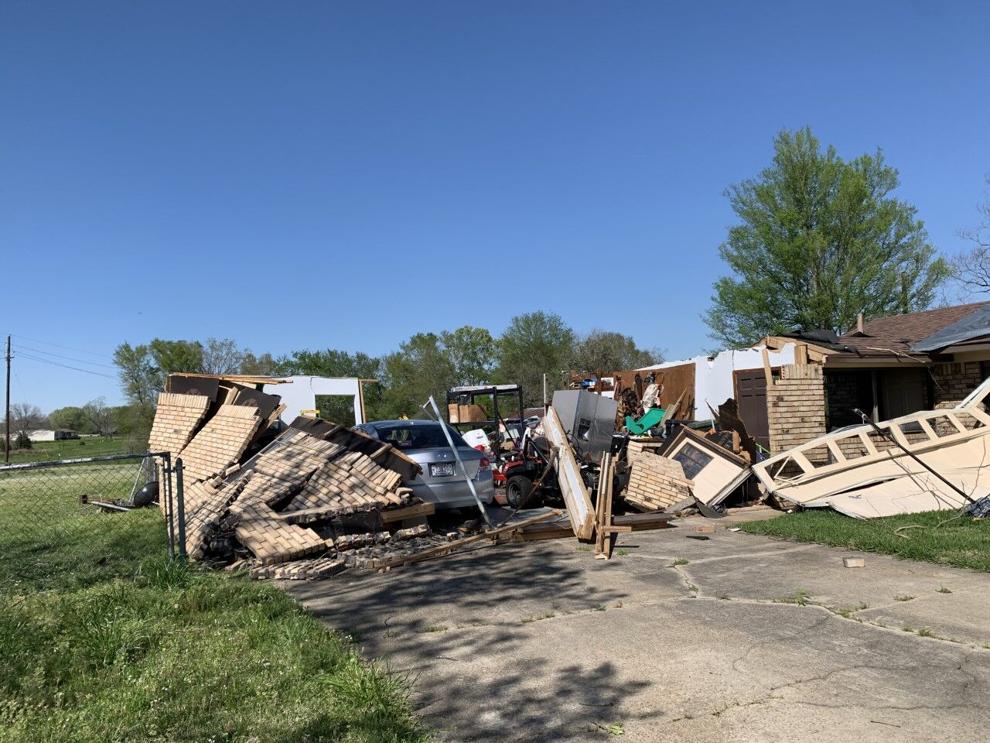 Down the street in the North Desoto Estates, more residents saw severe damage from the storm.
"It was cold and then the winds gradually picked up. And when they picked up, it was hard to hold a door shut," said Stonewall resident Krane Klitzke.
Klitzke was at a birthday party close by when the storm came through.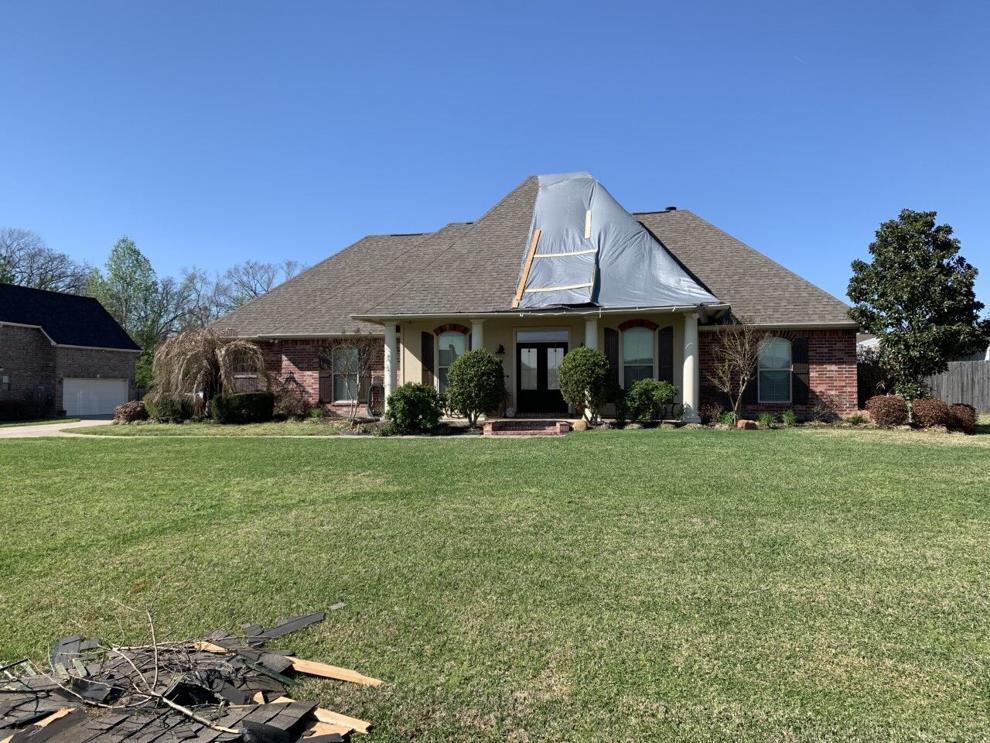 "As you can see, it did pretty good damage on couple houses in the neighborhood," said Klitzke.
He came home to the damage and for over an hour, he and friends tarped his roof and a neighbor's roof. There have been no injuries confirmed in Stonewall, just an attitude of resilience.
"It happened, you can't change the circumstances. So just roll with the punches," said Reid.