STANLEY, La. - What started as a school project became a way for law enforcement in DeSoto Parish to better protect students in schools. 
With the work of some creative students at Logansport High School and the dedicated school resource officer sworn to protect them, a new tool was created that could save lives.
"Time saves lives. This eliminates time," says DeSoto Parish sheriff's Lt. Lane Burns of the innovative new tool.
Burns has been in law enforcement for less than three years, but in just a short time, he's made a huge impact on the students he protects. He was working as a school resource officer at Logansport High School when he connected with a group of students there to implement a groundbreaking idea that may change the way school resource officers patrol school campuses. 
The students were in a tech class learning skills like how to build apps when Burns decided to pop in and ask about what they were learning. 
"So, it basically started out as a simple, 'Y'all wanna build an app?' And we were just thinking ... why build an app like a game or a streaming website, let's make something that has impact," said student Dalton Shahan.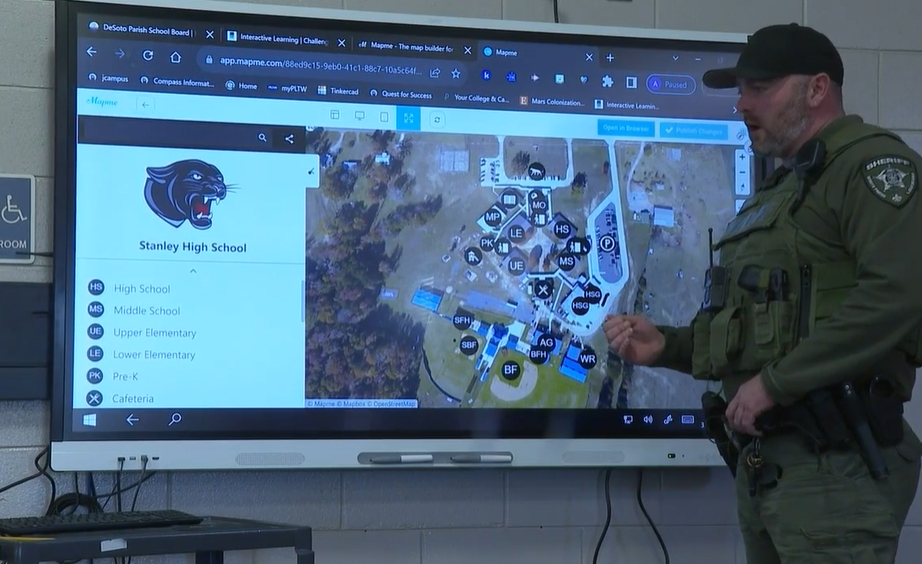 Burns suggested the students build a map that could help law enforcement, but not just any map. The students worked with Burns to create an interactive map of their school through a map builder company called MapMe.
The timing was no coincidence as the country had just been rocked by the tragic Uvalde, Texas school shooting in 2022, leaving many questioning the best way to keep students safe in school.
"We're behind the game when it comes to knowing the layout of schools," Burns said.
The team worked to map out the school using 360-degree photographs of each classroom, hallway and staircase. Drone images were also used to map out the school's campus. The maps are available only to deputies, giving them a leg up in case the unthinkable happens.
Burns says it was the creativity of these students that helped turn this idea into reality.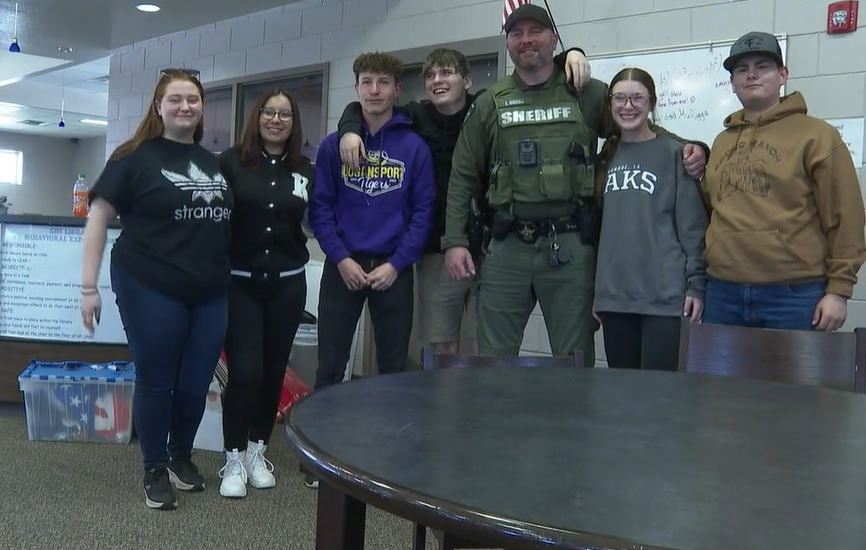 "They made me feel like it was possible. I never would have even pursued it if it wasn't for them," he said. 
Burns says the information provided by the maps developed by the students is a "game changer."
"It feels really accomplishing because it started off just as an idea ... a class project and now that it's being shared a other schools ... it feels really accomplishing," said student Izabelle Stroud.
"We really worked together as a team and a group. ... It feels great it feels very accomplishing very relieving that we can keep other schools safe," said student Shane Kittrell, who also worked alongside fellow students Andrew Merello, Jasmine Odom and Tiahna Kittrell.
Safety is the main concern for law enforcement and DeSoto Parish schools. That's why greenlighting this project was a no brainer for Coday Johntson, DeSoto Parish School Board president, especially as the country deals with the aftermath of yet another school shooting in Nashville, Tennessee.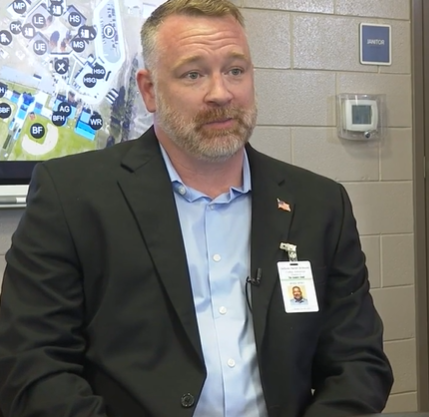 "DeSoto Parish School Board is happy to say we have an SRO at every school and campus in the parish and we do have a wonderful working relationship with the sheriff's department. We're very proud that SRO's like deputy Burns are thinking of ways and going above and beyond," said Johnston. 
Burns says he's gotten positive feedback from other members of law enforcement since the project began and is now working to implement the maps in all of DeSoto Parish Schools and eventually the entire state. 
"Three clicks away, you could see the layout of any school in seconds," Burns said. "We're doing our job. We're trying our best to make the school as safe as possible." 
This summer, Burns will be speaking at an SRO convention in Marksville, representing DeSoto Parish. He'll be presenting the map idea to members of the FBI and other SRO's across the state in an effort to continue making a difference.