MARSHALL, Texas - In Marshall, Texas residents experienced extremely low temperatures. Around 6:30 a.m., the temperature was minus 6 degrees. Snow still blankets the ground in Marshall. We were told what we can expect to see of maintenance crews continuing in the next days.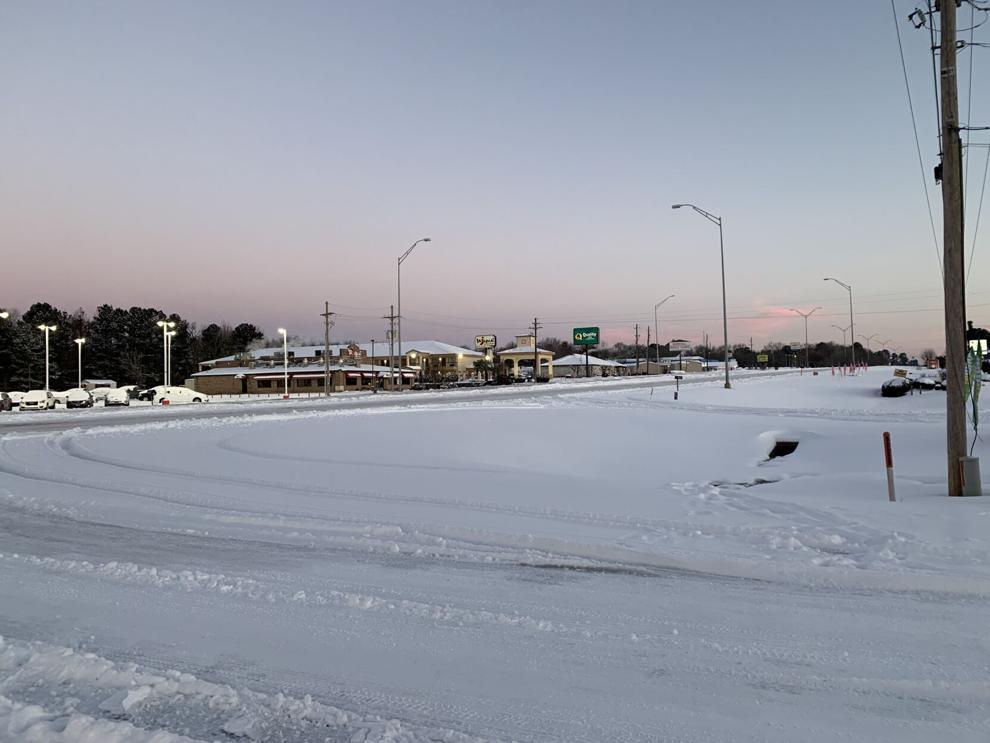 "We have five snowplow attachments in our district," said Marcus Sandifer with the Texas Department of Transportation. "We're using those mainly on the interstate and highways and U.S. 59. Because they work better than the motor graders. And were using the motor graders on some of the less traffic volume highways." 
They will continue to have crews out 24 hours a day, seven days a week. That will continue until everything is gone from the roadways. Maintenance crews are working 12-hour shifts in order to work on clearing the roads.