The 2019 KTBS 3 Freedom Fest Finale will be a party like you've never seen before with fun for the entire family. You'll satisfy your appetite with FREE samples at the annual Brookshire's Steak Cook Off, pick up free life jackets for the kids at the life jacket giveaway sponsored by Barksdale Federal Credit Union, Red River Waterway Commission and Morehead Pools while supplies last, groove to the sounds of top-notch entertainers, be amazed by the Barksdale B-52 flyover courtesy of Fred Phillips and Family and to cap it all off, witness the ArkLaTex's most incredible fireworks display right before your eyes thanks to Kilpatrick's Rose-Neath. This year, we'll be using 12" shells, the largest this area has even seen.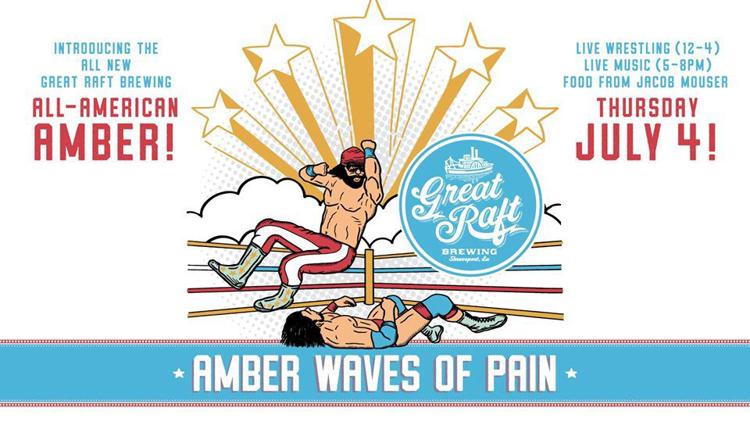 AMBER WAVES OF PAIN AT GREAT RAFT BREWING
Join Great Raft Brewing on Thursday, July 4 for the ultimate American bash and the release of a brand new, all-American amber called "Amber Waves of Pain." To commemorate this momentous beer and celebrate all things American, Great Raft Brewing will celebrate with the most American sport....LIVE PRO WRESTLING going on inside the brewery from 12-4 p.m. Don't miss some of independent wrestling's toughest talent including Jeremy "The Cowboy" Young, Miranda Gordy, Slam Shady, Niles Plonk, Action Mike Jackson and more!
The Mansion Family will also be jamming out from 5-8 p.m. Food will be available for purchase from Louisiana Food Prize-winning Chef Jacob Mouser, with frozen treats provided by Sweetport.
Doors open at 10 a.m. Sportspectrum Firecracker 5K participants can bring in their race bib for a free pint.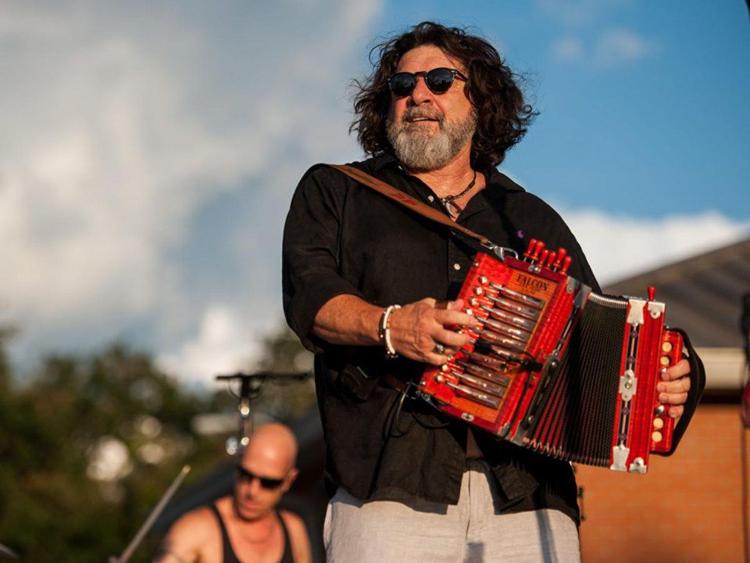 EAST BANK BLOCK PARTY WITH WAYNE TOUPS
Join BeauxJax Crafthouse, Bayou Axe Co., and Flying Heart Brewing for an epic Independence Day Block Party in Bossier City's East Bank District! Musical guests on the Reinhart Stage include Wayne Toups, Jimmy Wooten Trio, and Josh Love. The festival Plaza will be packed with food trucks, beer trucks, and bounce houses. Admission is totally FREE! This all-ages block party will offer access to the area's top restaurants and entertainment in the region's only open container district, where you can enjoy a spectacular view of the evening's firework show.
4:30 PM - Josh Love Performing Live
6:15 PM - Jimmy Wooten Trio Performing Live
8:00 PM - Wayne Toups Performing Live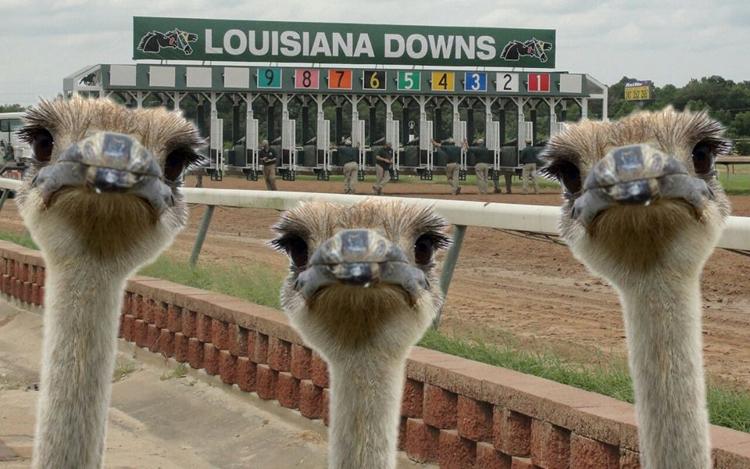 EXOTIC ANIMAL RACES & INDEPENDENCE DAY RACE CARD
Harrah's Louisiana Downs is hosting the Exotic Animal Races on Thursday, July 4. Ostriches and camels will take the post between Thoroughbred races.Don't miss these wacky races as the jockeys lunge to the finish line on camels and ostriches.
We will also have a special race card of live Thoroughbred racing to help celebrate Independence Day!
The Kid's Zone apron, face painting and food trucks open at 12 p.m.! Eat up as food trucks serve up great local bites or check out the action-packed buffet dining in Harrah's Club - all you can eat, all day for $29.99. Post time for Race 1 is 3:15 p.m.! Come out and play!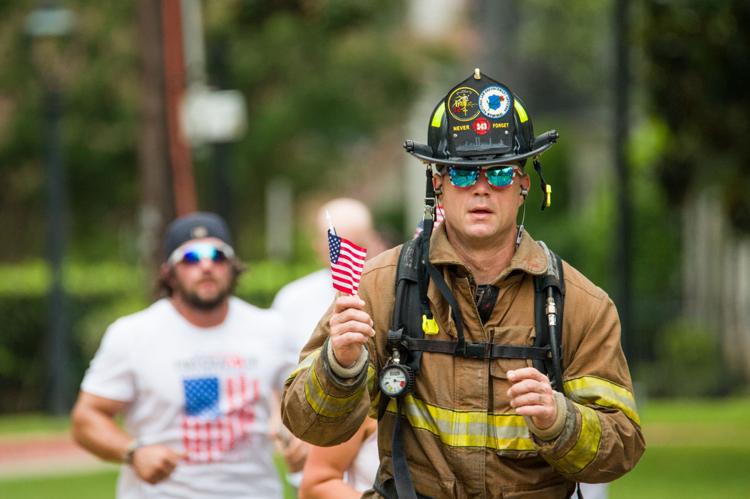 FIRECRACKER 5K RACE FOR RESEARCH
In addition to the Kids Fun Run and 5K, we are hosting a free community Health Expo. Come celebrate Independence Day with live music, bubbles, face painting, a health expo, and a 5K for a good cause. The Race for Research is raising funds for our research to battle spine disorders such as scoliosis and alternatives to spinal fusion. Please contact Krista Bodily at kbodily@louisianaspine.org for sponsorship and Health Expo exhibitor opportunities.
JAZZ IN JULY FT. LA LEGACY JAZZ ORCHESTRA
Celebrate the 4th of July with us!
Featuring a 4th of July Tribute with songs from the LA Jazz Legacy Band from the "birth of jazz" up to present in music genre. We'll have a spectacular view of fireworks on the riverfront, outdoor Jenga, cozy seating and indoor bathrooms.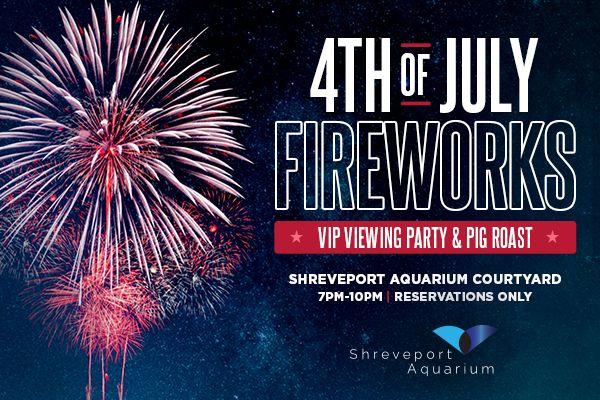 VIP FIREWORKS VIEWING AND PIG ROAST
Join us for a 4th of July Pig Roast with a VIP view of the Fireworks! Located on the Red River, the Shreveport Aquarium courtyard is the perfect place to view the fireworks! VIP dinner/cocktails 7 -10 p.m. Fireworks begin at 9:15 p.m.
Menu includes Pig Roast, Coleslaw, Smoky baked beans, Cornbread, Grilled Peaches and Ice cream, two drink tickets (well, beer or wine).