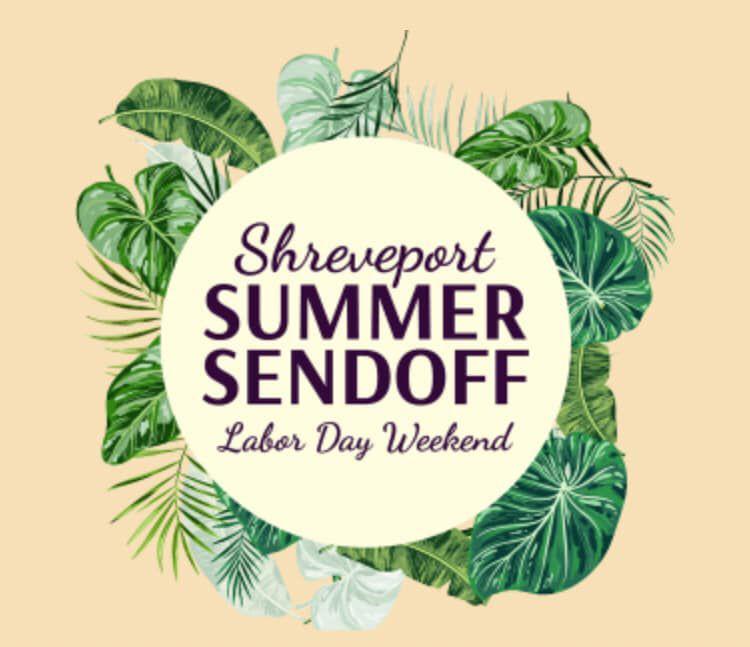 SATURDAY, AUGUST 31 (7pm-11pm) - SUNDAY, SEPTEMBER 1 (4PM-8PM)
The Social Circle and PinPoint Events have teamed up to create a fun-filled Labor Day Weekend. Pinpoint is known for its great events such as Crawfest, Derby Day, Bourbon and Bowties, and the Catahoula Wine Mixer.
The Social Circle has introduced new culinary events to Shreveport, with great Sunday Brunches' as well as the The Rock the Clock New Years' Eve Celebration. Labor Day Fest will surely be one to talk about with great events Saturday and Sunday.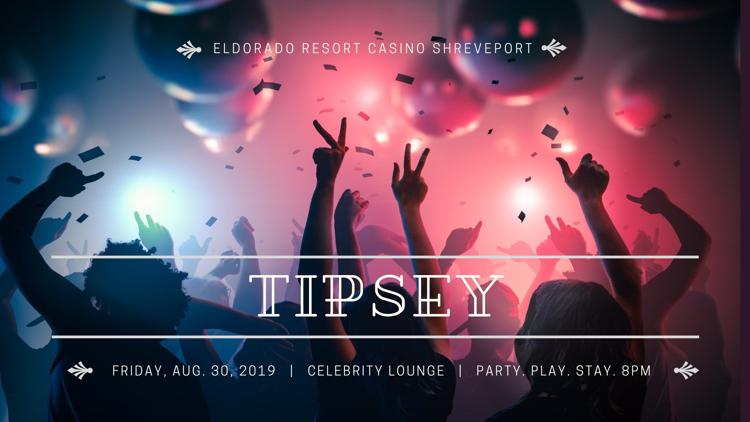 Enjoy a night of live entertainment and dancing in a deluxe atmosphere with VIP access under the soulful sounds of Tipsey. Tipsey is a local band that performs all your favorite jams.
Join Tipsey at Celebrity Lounge to gain the ultimate Eldorado nightlife experience with adult beverages, casino fun, and late night dining in downtown Shreveport. Birthday, bachelor, and bachelorette packages are available for purchase.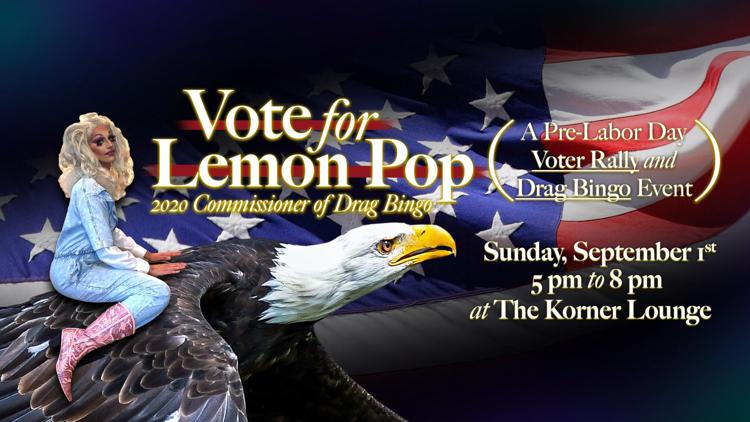 VOTER FOR LEMON POP - A PRE-LABOR DAY VOTER RALLY AND DRAG BINGO!
SUNDAY, SEPTEMBER 1; 5:00PM-8:00PM
Are you or someone you know doing your best to stay informed about our upcoming local ballot, but you are having trouble making heads or tails of the candidates and measures for your district?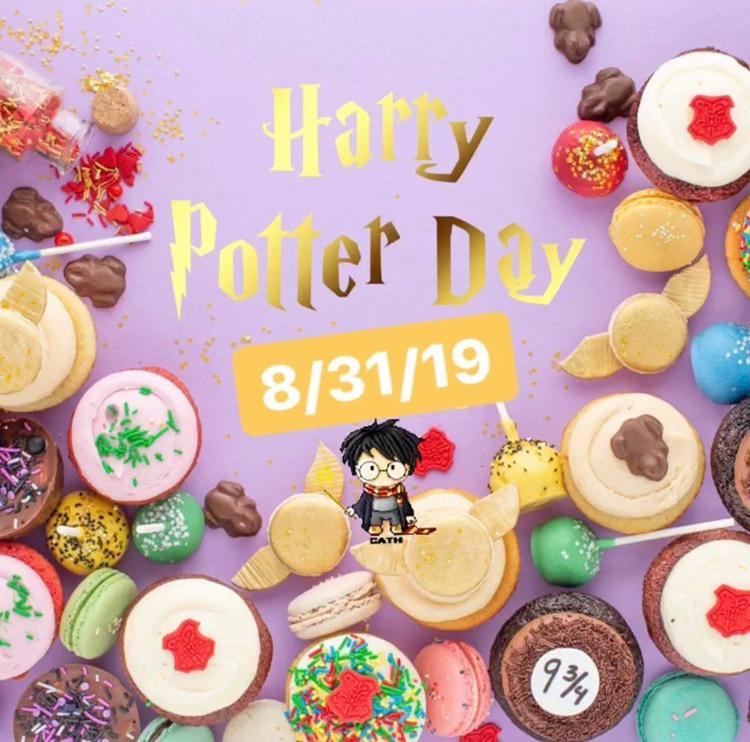 We are so excited to announce our 2nd annual HARRY POTTER DAY. Join us as we celebrate our own version of Back to Hogwarts Day on August 31st! Our kitchen staff has brewed up lots of sweets & treats for you to enjoy. On this magical day, our shop will be under a spell & all of our treats will be straight off the pages of Harry Potter. Our staff will wear costumes & we hope you will too. Come ready to indulge in Cockroach Clusters, Butterbeer Cupcakes, & Chocolate Frogs. The first 50 paying muggles in line will be gifted a mini bag of magical macarons and we'll hide $20 gift certificates in 5 lucky cupcake boxes, PLUS lots more.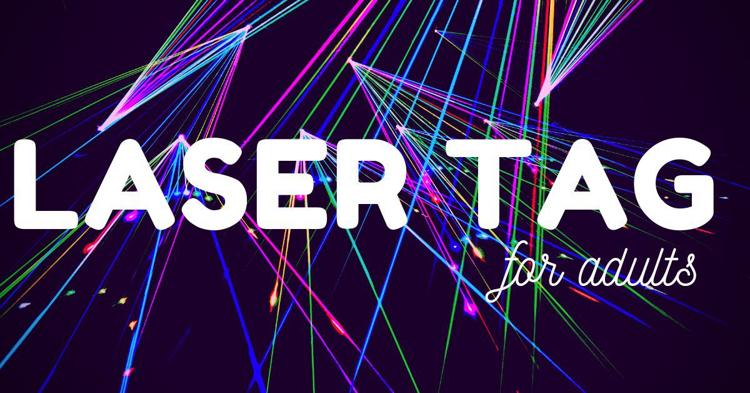 Don't tell the kids, but adults will have the run of our Broadmoor Branch on Friday, August 30 from 6:30 to 8:30 p.m. for some Laser Tag fun! Come and join us for Laser Tag in the library for those 18 years and up. Sign up is required for this program. Call the branch at 318-869-0120 to register.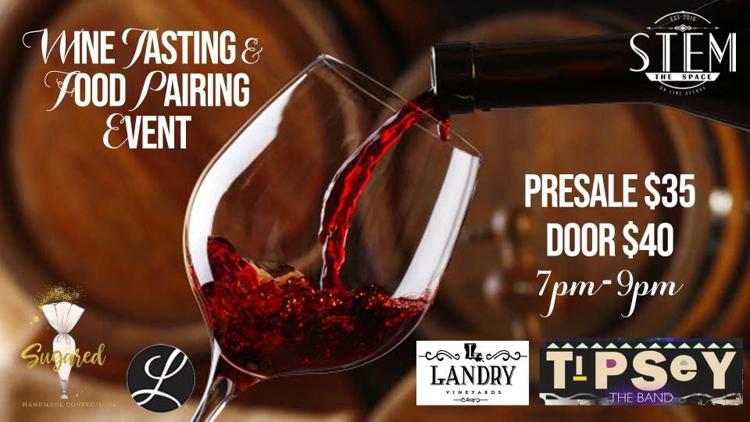 WINE TASTING & FOOD PAIRING DINNER
Come to Stem Events & Lunch Aug 31st and enjoy an elegant night of wine, food, music, and dessert.  Have dinner at Stem paired with West Monroe's famous Landry Vineyard wine and Shreveport's up and coming dessert company Sugared while Tipsey sets the ambiance with variety of music.  Tickets include entrance and dinner, wine, and dessert.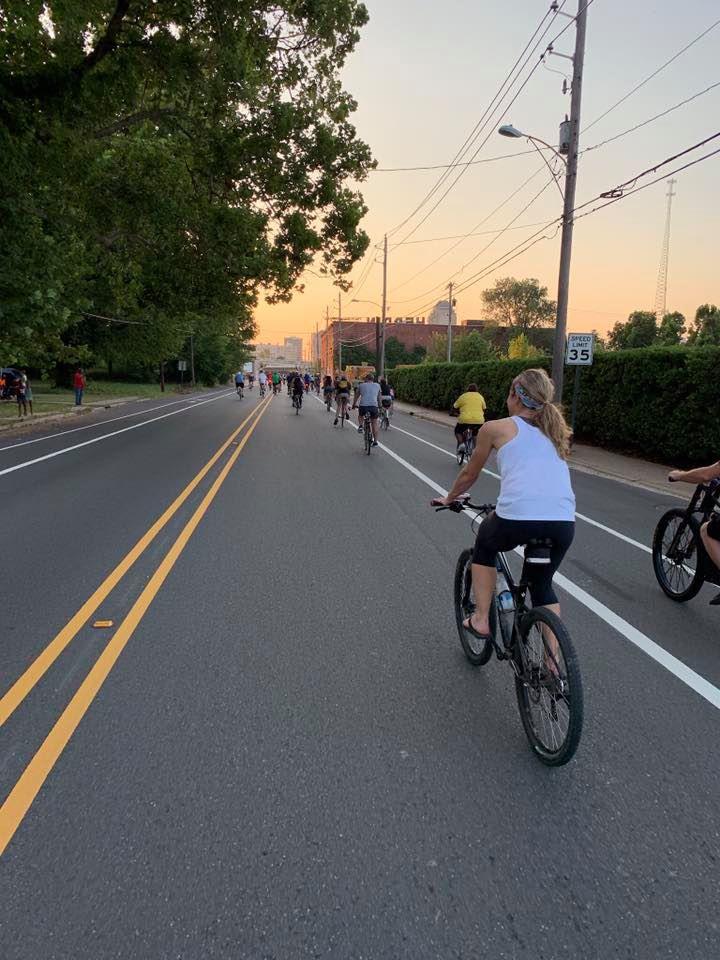 FRIDAY, AUGUST 30; 6:30PM-8:30PM
Welcome once again to our family-friendly, casual bike ride! Join us for a stroll through Highland of about 8-10 miles at 8-10mph.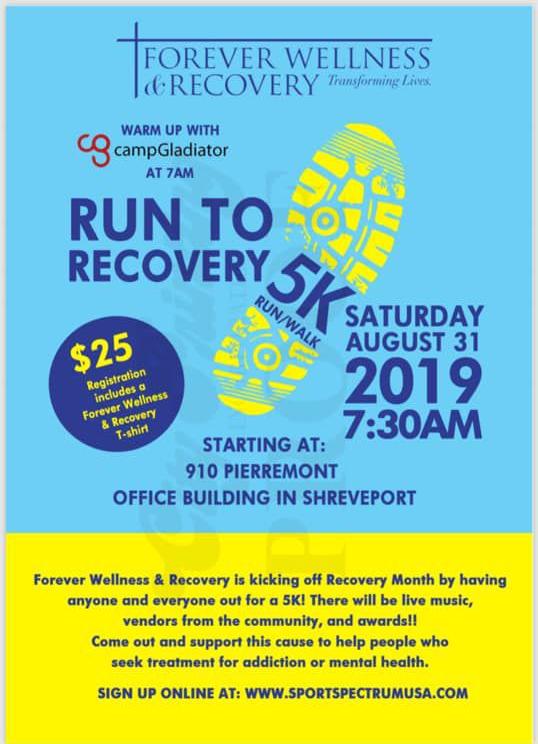 FOREVER WELLNESS & RECOVERY 5K
Forever Wellness & Recovery is an Outpatient facility that focuses on addiction and mental health. This year we are hosting a 5K to raise awareness and funds for people who cannot afford treatment. Sponsors are welcome, vendors are welcome. Package deals available. There will be live music, snow cones and Camp Gladiator!
ATHLETIC AUGUST BIKE CRAWL; 12PM-6PM
SATURDAY, AUGUST 31
We're wrapping up Athletic August with our friends from Bike Shreveport. Meet at Great Raft Brewing on Saturday, August 31st. Bike Shreveport will be providing free bike tune ups from 12-3. Afterwards we'll hit the road from 3-5 for a bike crawl to some of our favorite spots ending back at GRB.
Bring the whole family as this is a slow paced ride meant for all skill levels.
There will be giveaways at each workout, and for every workout you attend during Athletic August you'll be entered into a drawing for a gift pack featuring products associated with all 4 workouts.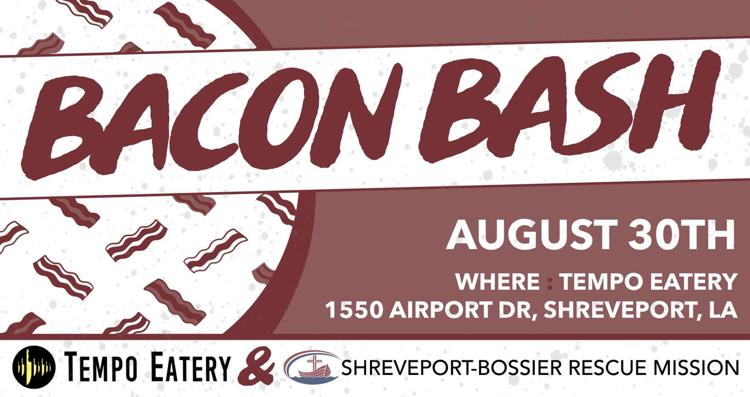 FRIDAY, AUGUST 30
The Shreveport-Bossier Rescue Mission has partnered with Tempo Eatery in honor of National Bacon Day! Join us on Friday, August 30th at Tempo Eatery, 1550 Airport Drive. Tempo Eatery Chef, Megan Chavez, will be serving specialty bacon entrees and Mission Chef, Haley Renaee, will be serving bacon and maple cupcakes. You don't want to miss this event!
This event will benefit the Shreveport-Bossier Rescue Mission. The Mission serves homeless men, women and children in Northwest Louisiana. Come join us in changing our cities one life at a time!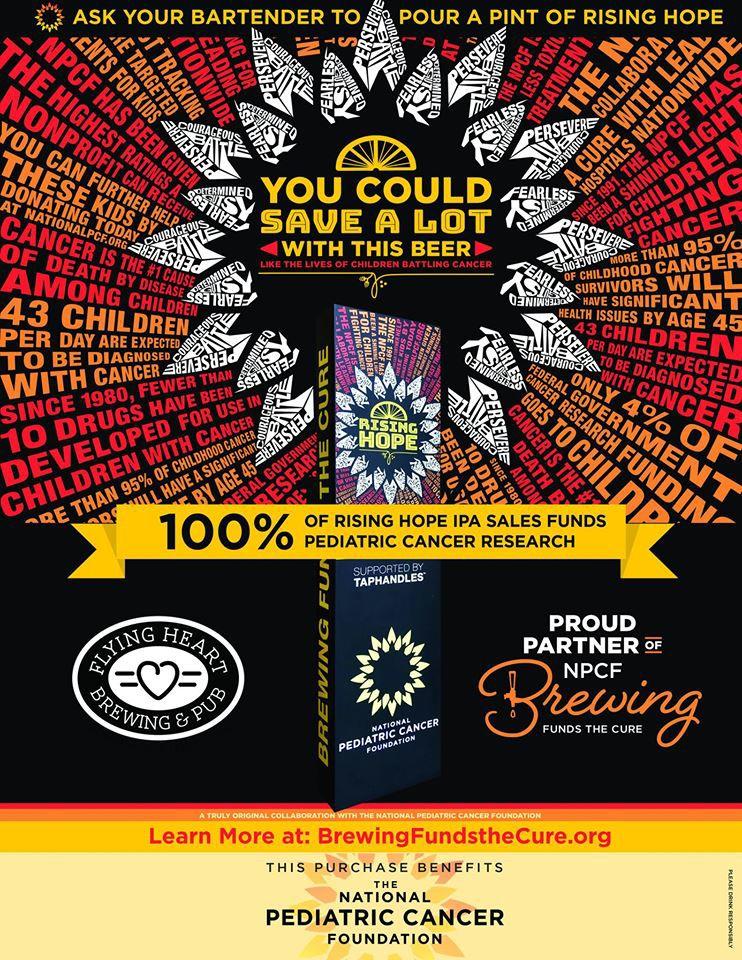 BREWING FUNDS THE CURE KICKOFF PARTY; 11AM-8PM
SUNDAY, SEPTEMBER 1
There is no easier way to help National Pediatric Cancer Foundation than #BrewingFundsTheCure. Come drink beer and we will donate 100% of the proceeds to help further the goal of eradicating childhood cancer.