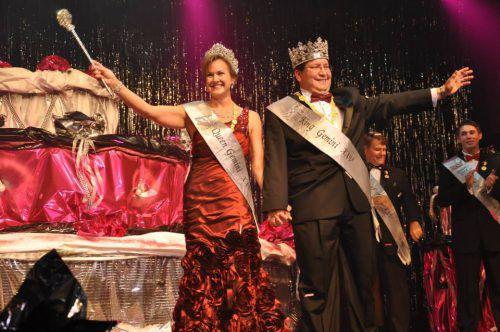 FEBRUARY 8, 2020
The Krewe of Gemini Grand Bal will be held at Shreveport Convention Center on Saturday, February 8 at 6:30 p.m. Adult admission is $100.
This black-tie event is the social event of the season. Tables are decorated and the stage is set for the Krewe of Gemini Royalty to dance and strut their way through the throngs in the fabulous costumes that are revealed for the first time. The tableau is followed by a dance with live music.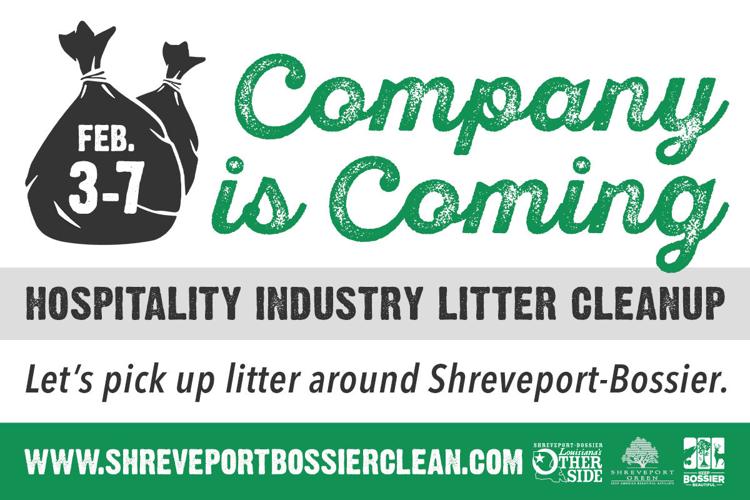 COMPANY IS COMING CLEANUP WEEK
FEBRUARY 3 - FEBRUARY 7, 2020
The Shreveport-Bossier Convention and Tourist Bureau, Shreveport Green, and Keep Bossier Beautiful are proud to partner to host Company is Coming, an initiative aimed at increasing the hospitality and tourism industry's efforts to combat litter in Shreveport-Bossier.
Hospitality industry businesses including hotels, casinos, restaurants, and attractions are encouraged to form a team and participate in quarterly litter cleanups on and near their properties. The next Company is Coming cleanup will be held from Monday, Feb. 3 through Friday, Feb. 7.
There is no set time for the Company is Coming cleanup week from Monday, Feb. 3 through Friday, Feb. 7. Participating groups are asked to register in advance and conduct a cleanup of their property at whatever time works best for their team. Cleanup participants must provide their own materials such as garbage bags, litter grabbers, and gloves.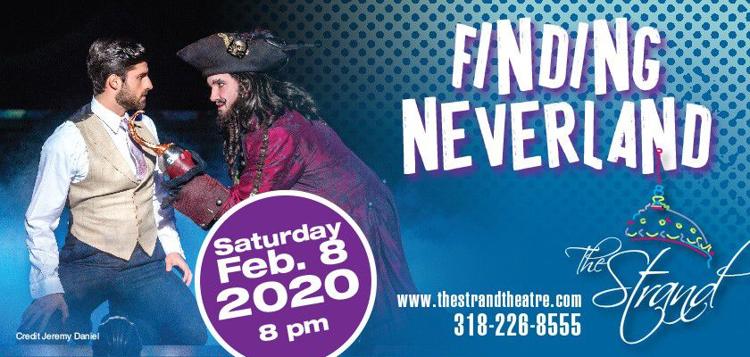 FEBRUARY 8, 2020
"Far and away the best musical of the year" according to NPR-and the winner of Broadway.com's Audience Choice Award for Best Musical- this breathtaking smash "captures the kid-at-heart," says TIME Magazine. Finding Neverland tells the incredible story behind one of the world's most beloved characters: Peter Pan. Lose yourself in the magic and the journey of playwright J.M. Barrie's quest for the inspiration to write his classic tale as it springs spectacularly to life in this heartwarming theatrical event.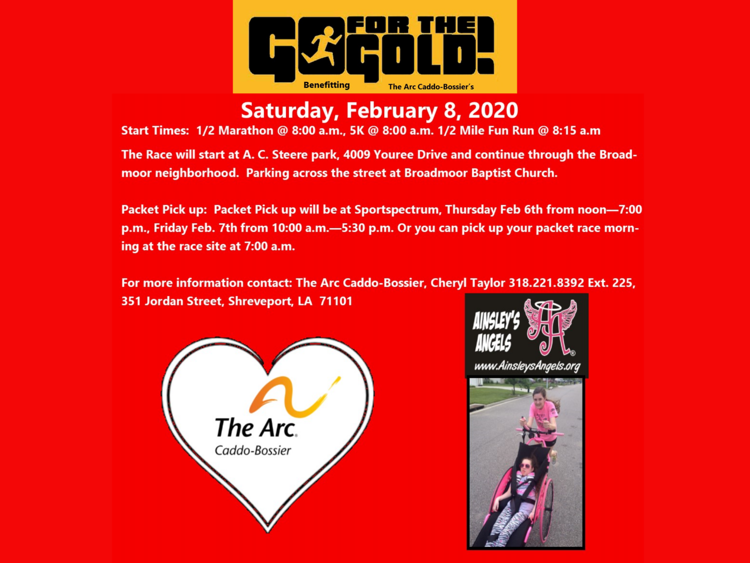 GO FOR THE GOLD HALF-MARATHON, 5K, AND FUN RUN
FEBRUARY 8, 2020
The Arc Caddo-Bossier is a 501(c)(3) nonprofit agency that provides an array of services to people with disabilities. The Arc Caddo-Bossier's Goldman School and Child Development Center is a year-round childcare that serves children, with and without disabilities, from infancy to age five. Since 1954, Goldman School has promoted understanding and encouraged inclusive services for children throughout our region and our state. "Go for the Gold" is an annual race and fundraiser that benefits Goldman.
The race will start at A.C. Steere Park and continue through the Broadmoor neighborhood to the Clyde Fant Parkway Bike Trail.
There will be awards in each category, and all 1/2 Marathon finishers will receive a medal.
Packet pick-up will take place on Thursday, February 6, and Friday, February 7, at Sportspectrum. Check the race website for specific details. You may also pick up your packet the morning of the race, at A.C. Steere, starting at 7 am.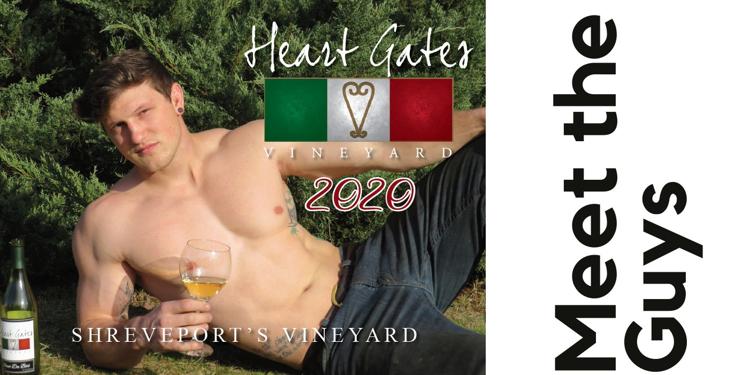 HEART GATES VINEYARD 2020 CALENDAR SIGNING PARTY
FEBRUARY 7, 2020
Meet the handsome guys of the Heart Gates Vineyard 2020 Calendar. Enjoy art, food, fine, mingling, and handsome young men signing your calendar.
Tickets include a copy of the 2020 Calendar and admission to this fun event. The theme of the party is Valentine Hearts, Love & Wine. Enjoy a charcuterie board with various appetizers provide to nibble and Heart Gates Vineyard wine to sip as you mingle with the guys and shop the talented artists of C & C Mercantile. Each calendar purchased includes a donation to St. Jude's Children's Hospital. A check will be presented during the event.
Master Vintner Lewis of Shreveport's Heart Gates Vineyard will be visiting with guests and previewing the upcoming events at Heart Gates and answering questions. Learn more about the 2020 Virgin Vines Sponsorship. Wine Vine Sponsors get to have fun in the vineyard during 2020 concerts, events, and private sponsor wine dinners. Numerous sponsorship packages are available with increasing levels of fun benefits. Learn more at https://heartgatesvineyard.com/sponsorship/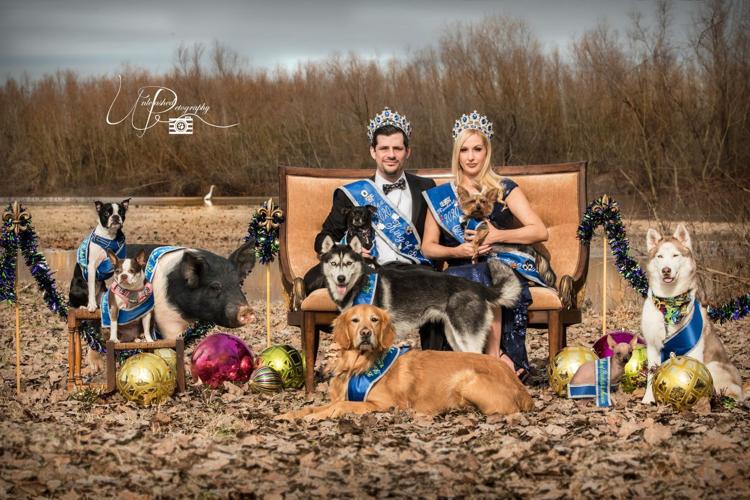 KREWE OF BARKUS AND MEOUX PET PARADE
FEBRUARY 9, 2020
The annual Krewe of Barkus & Meoux Pet Parade is held during Mardi Gras season. Please plan to attend and join in the FUN. Bring your pets, children, and all of your family and friends. If you would like to volunteer, please plan to attend or call 318-752-CATS. The 2019 pet parade will be held on Sunday, Feb. 9, beginning at noon. Parade day activities, including the judging of registered pets for prizes in such categories as "Best Dressed," "Best Float," "Best Interpretation of Theme" and "Pet/Owner Lookalike," will begin at 1 p.m. The parade typically marches at 3 p.m.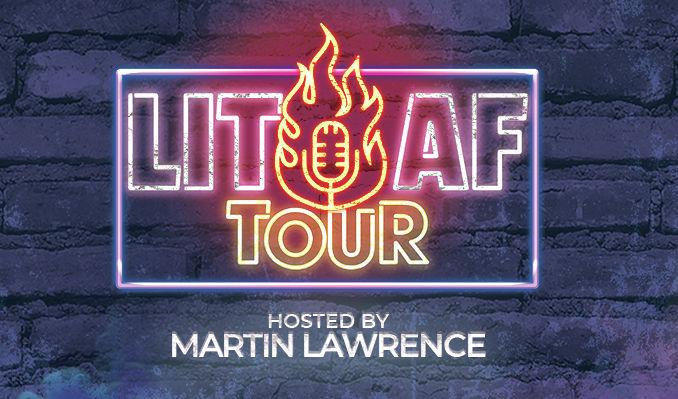 LIT AF TOUR - WITH HOST MARTIN LAWRENCE
FEBRUARY 8, 2020
The LIT AF TOUR is back! Join your host, Martin Lawrence, and special guests: Rickey Smiley, Michael Blackson, and Bruce Bruce here on February 8, 2020, for a good time!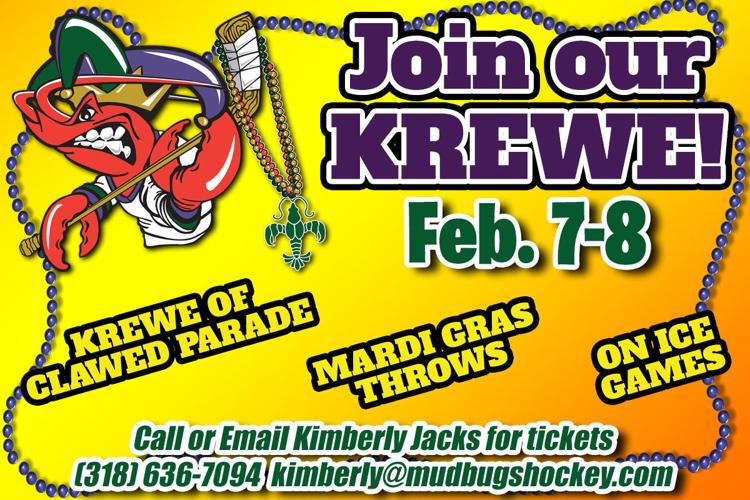 MARDI GRAS NIGHT WITH THE MUDBUGS
FEBRUARY 8, 2020
Shreveport-Bossier's popular Mudbugs Hockey squad invites your krewe to enjoy the Krewe of Clawed's Mardi Gras parade as it rolls through George's Pond at Hirsch Coliseum on Feb. 7 and 8. Saturday's Grand Marshall is former LSU great and NFL cornerback Greedy Williams. The Mudbugs take on the Springfield Jr. Blues both nights.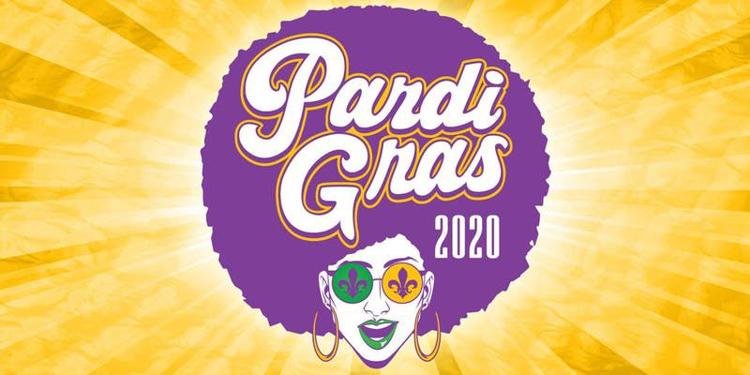 PARDI GRAS GROOVY DISCO FUNK MARDI GRAS PARTY 2020
FEBRUARY 7, 2020
Pardi Gras Groovy Disco Funk Mardi Gras Party 2020 will be held at Horseshoe Casino and Hotel Bossier City on Friday, February 7 at 7 p.m. Adult admission tickets are $25 and up.
The "Pardi" is coming back to Mardi Gras with a multitude of diverse entertainment, including the greatest disco band in the world, Le Freak. This Groovy event is sure to be a one of a kind experience, put on your best pair of bell bottoms, dust off your fringe jacket, perm up that afro and comb your mustaches because this is one "Pardi" you don't want to miss. This is not your parent's Mardi Gras Bal.