2ND ANNUAL SHREVEPORT / BOSSIER CITY VINTAGE GUITAR, MUSICAL GEAR SHOW
SEPTEMBER 13 - SEPTEMBER 15, 2019
Buy, sale or trade vintage guitars and other musical gear. Watch the battle of the bands. Advance tickets on sale at J&W Music Guitar Shop in Pierre Bossier Mall, Suite 26 across from Dillard's. Tickets for the guitar show are $10 each, and tickets for the battle of the bands are $5 each.
Friday, Sept. 13: Noon to 6 pm guitar show, 6 pm to 10 pm battle of the bands
Saturday, Sept. 14: 10 am to 6 pm guitar show, 7 pm to 10 pm battle of the bands
Sunday, Sept. 15: 11 am to 4 pm guitar show.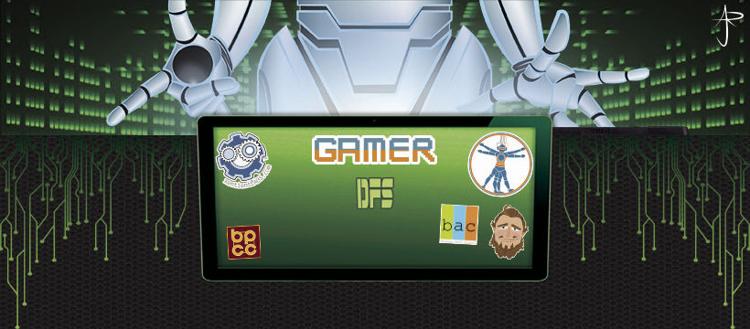 DIGICODE 2019 - A 48 HOUR VIDEO GAME COMPETITION
SEPTEMBER 14 - SEPTEMBER 15, 2019
The weekend before the main events of DigiFest, the BAC hosts a 48-hour game development competition (DigiCode) in which students, gamers and developers team up to produce playable video games over the weekend. The games developed during the competition will be showcased at the DigiExpo.
During this event, students get the opportunity to look beyond their graduation date to see what's possible on the other side. In addition to having a blast, they gain skills, insight, and experience with the latest in computer technology.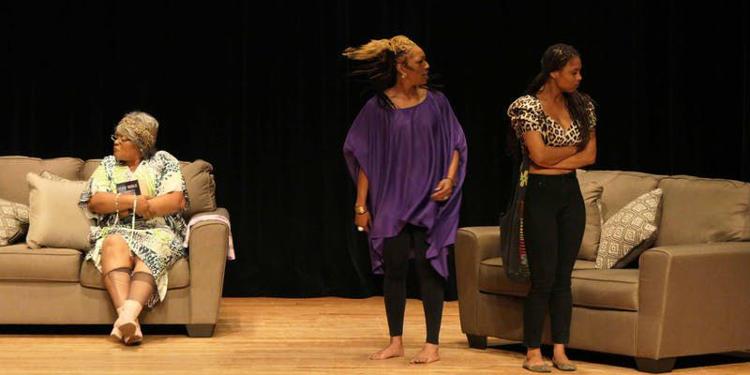 FORGET ME NOT - THE STAGE PLAY
Forget Me Not - The Stage Play will be held at the Bossier Arts Council on Saturday, September 14 at 3 p.m. and 7 p.m. Admission tickets are $25.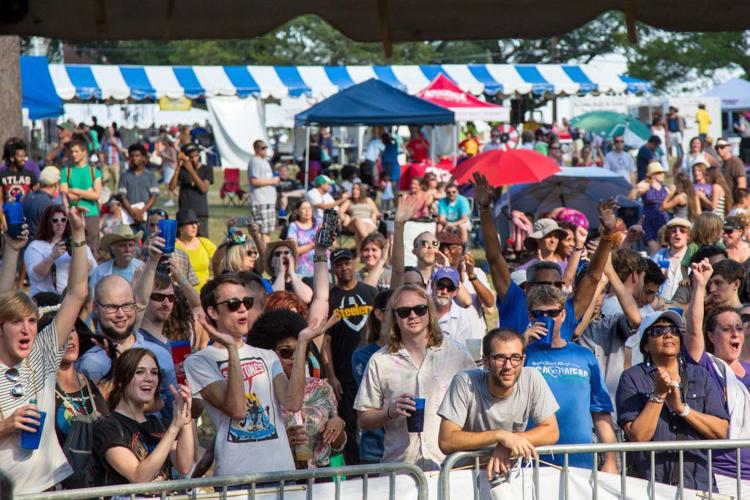 HIGHLAND JAZZ AND BLUES FESTIVAL
Highland Jazz and Blues Festival will be held at Columbia Park in Shreveport on Saturday, September 14 at 11 a.m. to 6 p.m. Admission is free. This dog-friendly festival set in Shreveport's historic Highland neighborhood features two stages of live music as well as food trucks, arts and crafts vendors, and more.

HILLSONG UNITED: THE PEOPLE TOUR
World-renowned worship band Hillsong United will bring their highly anticipated tour, "The People Tour," to CenturyLink Center on Saturday, September 14, 2019, at 7:30 p.m., with special guest Amanda Lindsey Cook.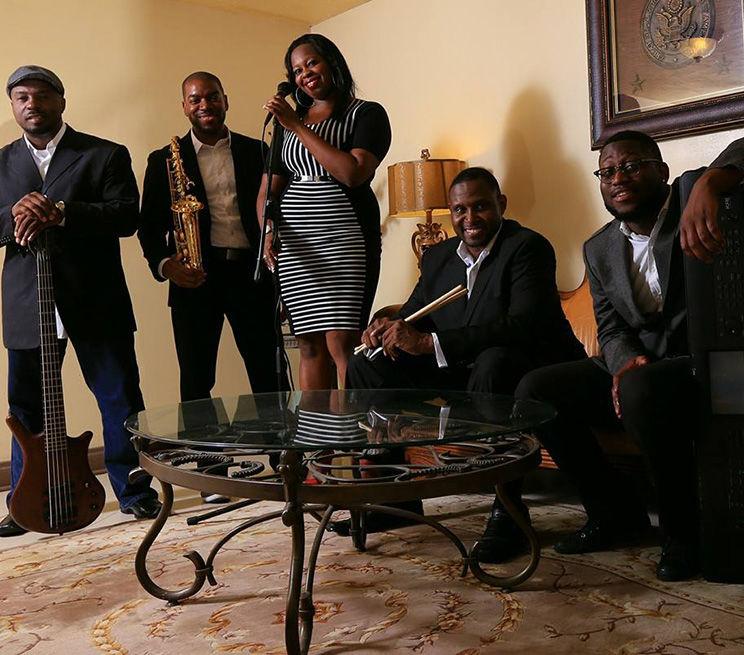 SEPTEMBER 13 - SEPTEMBER 14, 2019
Having played with the likes of musical giants Patti Labelle and Tina Turner, Total Choice is one of the hottest bands in Louisiana. Specializing in traditional and contemporary jazz, Total Choice has a varied set list, boasting covers of Adele, Earth, Wind, and Fire, and many more musical greats.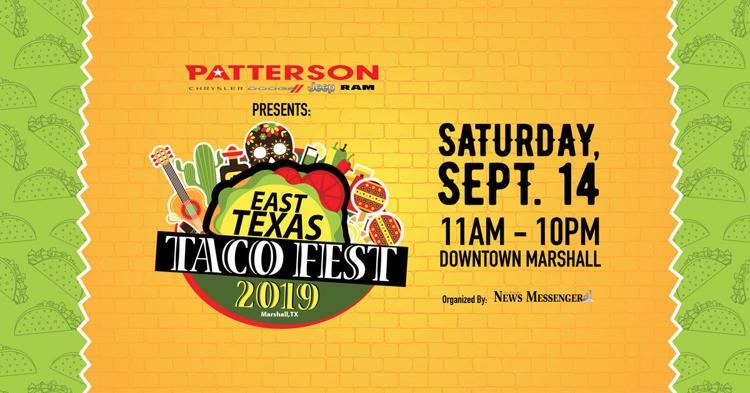 Taco Fest 2019 is a community event held in the middle of downtown Marshall, TX at the historic Harrison County courthouse square. Open to the public and intended for all ages, East Texas Taco Fest is one of the most accessible food events in Texas. It's a full day of live music, kids activities, Lucha Libre wrestling, Margarita Villa, chihuahua races, jalapeno eating contest, salsa dance off, merchandise vendors and lots of great tacos and other food.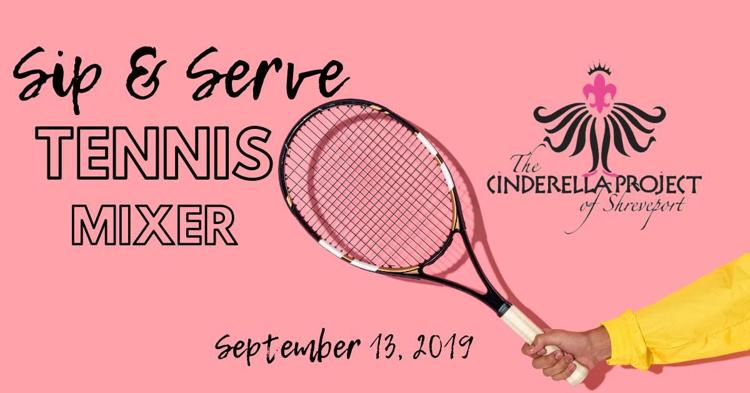 Come and join us at Pierremont Oaks Tennis Club for the Sip & Serve Tennis Mixer benefiting the Cinderella Project of Shreveport! The mixer is open to all levels and ages 18 and up. The entry fee is $25 and if you are just coming to socialize it is $15. Payments can be made online at https://bit.ly/2NtlwiT. Food and drinks will be provided. The mixer will be from 6PM-8PM and from 8PM-9PM you will have the chance to Hit for a Prize by donating $20. Also, if you have dresses to donate you can bring them with you! If you have any questions you can contact us at cpofshreveport@gmail.com.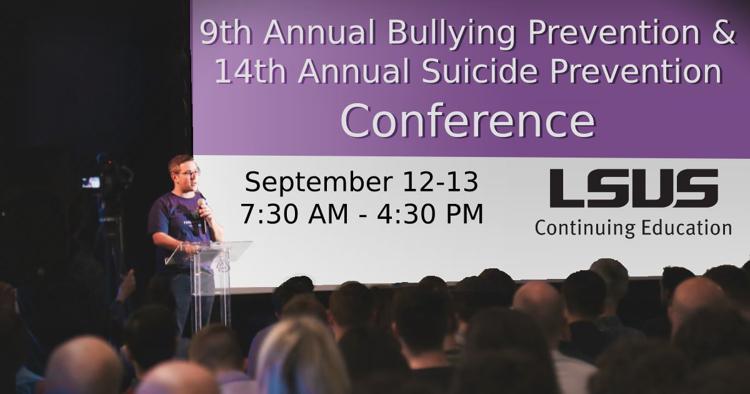 2019 BULLYING PREVENTION & SUICIDE PREVENTION CONFERENCE
SEPTEMBER 12 - SEPTEMBER 13, 2019
The 9th Annual Bullying Prevention & 14th Annual Suicide Prevention Conference is approaching. Start your September off right and join us at LSUS for this wonderful opportunity!
Do you need to be up-to-date with the latest trends in bullying prevention and suicide prevention? Are you wondering how you can keep abreast of current topics, gain inexpensive continuing education units, and meet requirements for your profession? This year, LSUS is combining conferences so that staff can meet their mandates of ethics, diagnosis, and receive up to 12 CLU's for Counselors, School Psychologists, Psychologists, Social Workers, and Teachers. Hear from keynote experts in the field and select breakout sessions that are pertinent to your career.
View the workshop schedule here: https://www.ce.lsus.edu/workshops.cfm?schID=5760
And sign up here: https://www.ce.lsus.edu/courseDisplay.cfm?schID=5760