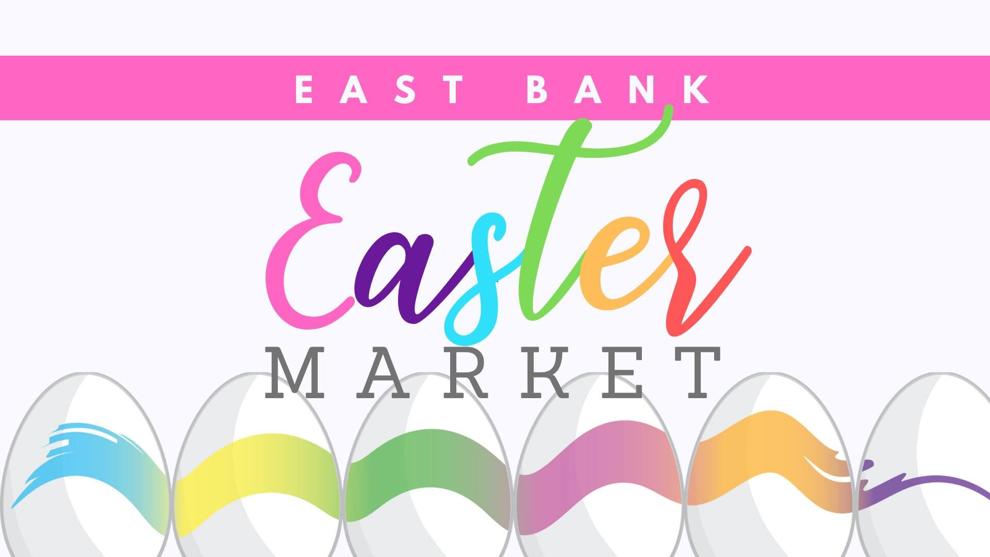 APRIL 3, 2021
After very successful Holiday and Mardi Gras Markets, we are heading back outside on the First Saturday of April! Our artists have been hard at work and they can't wait to show their latest creations.
Come join us, as we celebrate this reemergence of outdoor events! Your support is what allows us to do what we do and continue creating art and supporting local artists/makers. Make a stop in the East Bank during the Easter weekend. Bring the kids, bring the pets – we'll be so happy to see you!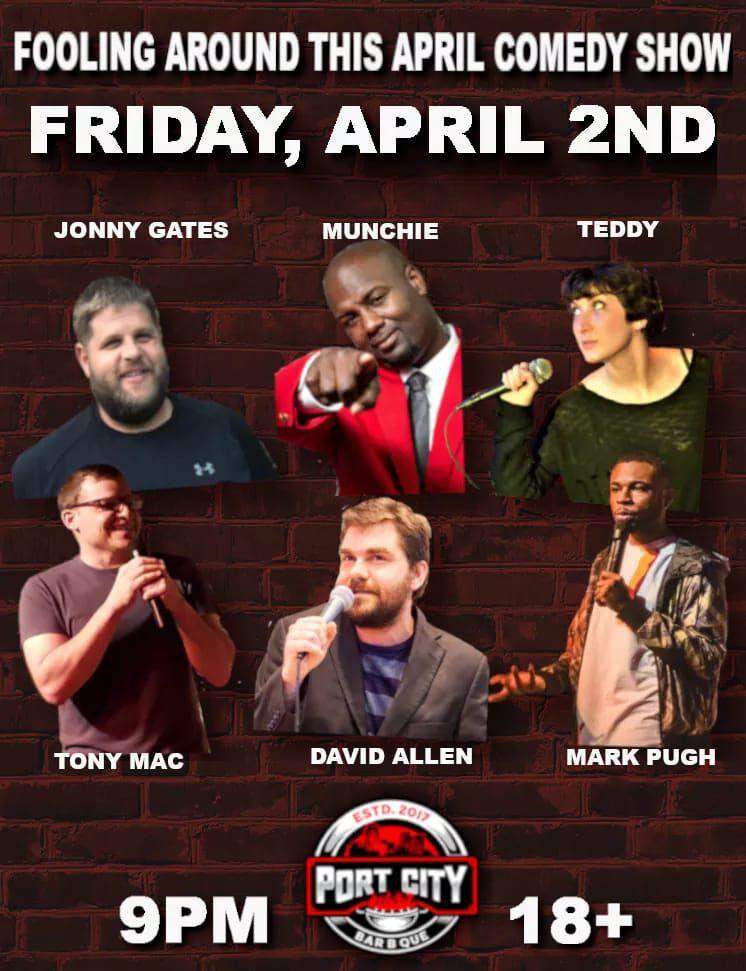 APRIL 2, 2021
Come hang out and enjoy six great local comedians at Port City Barbecue. The show starts at 9 p.m.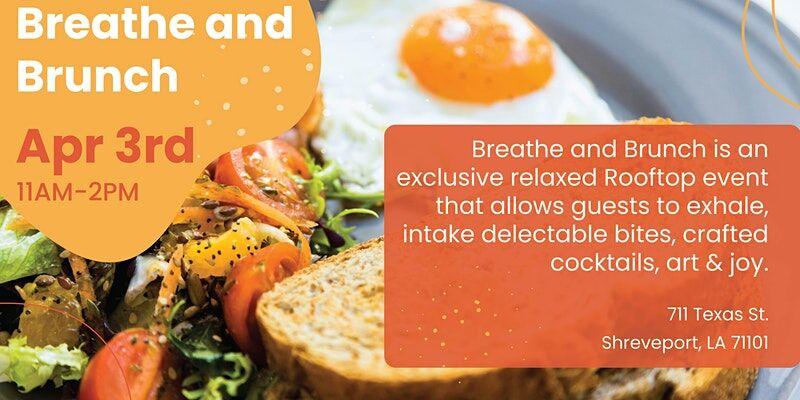 APRIL 3, 2021
"Breathe and Brunch" is an exclusive relaxed rooftop event that allows guests to exhale and intake delectable bites. Enjoy selections by Shreveport's "Golden Fork Award"-winning Chef Tootie, creatively curated cocktails by local libation artist Chase the Bartender, and live artistry performed by local Folk At artist Karen LaBeau.
Guests will welcome Spring with a flavorful prix fixe menu that includes:
Chargrilled Oysters w/Collard Greens and Parmesan (11:30 am - 12:30 pm)
Watermelon Salad, Grillades, and Goat Cheese Grits, Spicy Honey Glazed Chicken, Roasted Brussel Sprouts, Breakfast Potatoes, Scrambled Eggs, Buttermilk Biscuits/Croissants, Bread Pudding/Lemon Icebox Pie, Elderflower Mimosa/ Elderflower Old Fashion/Sparkling Hibiscus Mocktail.
"Breathe and Brunch" is the perfect setting to kick off Spring all while enjoying the scenery of downtown Shreveport with your friends.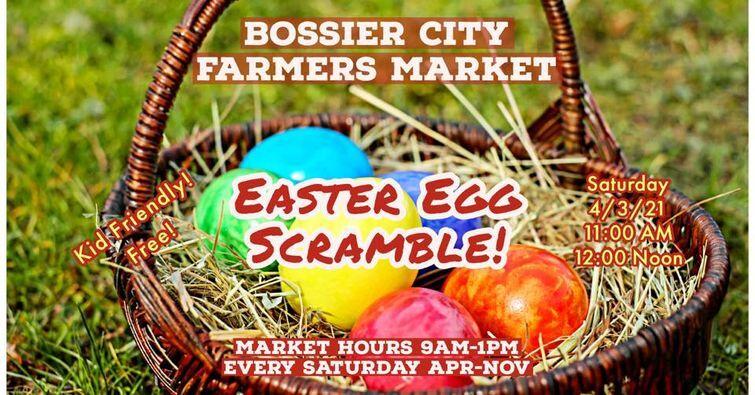 EASTER EGG SCRAMBLE AT THE BOSSIER CITY FARMERS MARKET
APRIL 3, 2021
Join us Saturday, April 3 for the Bossier City Farmers Market 1st Annual "Easter Egg Scramble" sponsored by our good friends at the Bossier Parish Sheriff's office and InstaGraham Events.
We will have more than 1,500 Easter Eggs filled with all kinds of goodies for the kids and some amazing coupons for the adults. The market is open 9 am-1 pm but the Scramble times will be at 11 am and noon in the large grassy area in the market. Free and open to children 10 and under.
We will have tons of free giveaways for this special event. Bring the entire family, and don't forget your Easter basket!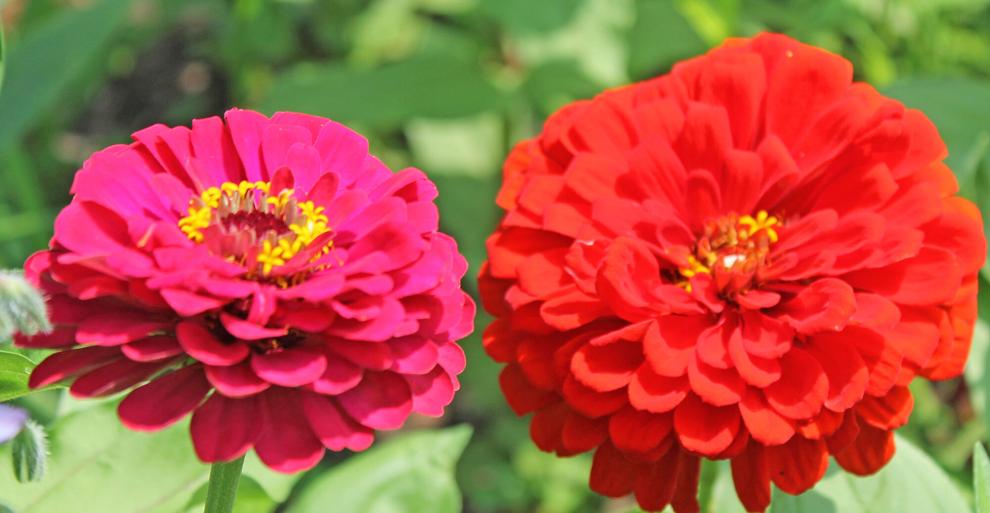 NORTHWEST LOUISIANA MASTER GARDENER SPRING PLANT SALE
APRIL 3, 2021
The Northwest Louisiana Master Gardeners will host their annual Spring Plant Sale on Saturday, April 3, from 8 a.m. until 12 p.m. at the Randle T. Moore Center, located at the corner of Fairfield Avenue and Kings Highway.
There will be a wide selection of perennials, shade plants, unique vines, and fragrant herbs for sale. In addition, many varieties of native plants grown by Master Gardeners will also be available. Some of these include hydrangea, Louisiana iris, angel trumpet, Texas Star Hibiscus, hellebores, and Louisiana Super Plants. Local Master Gardeners will be available to help you select the best plants for your yard and garden, answer your gardening questions and provide advice. Our local horticulturist, Mark Wilson, will be available to answer any questions about plant identification, diagnosing plant problems, insects, diseases and weeds and how to control them. Samples for identification should be fresh and placed in plastic bags or containers.
Proceeds from the plant sale fund future Master Gardener projects and help promote the Master Gardeners' mission to enhance the quality of knowledge for gardeners in the community.
THE EASTER BUNNY IS COMING TO JUBILEE ZOO! 
APRIL 3, 2021
Sorry Douglas and Zoe, we've got the real Easter Bunny coming! Come join us Saturday, April 3rd at noon, 2pm, and 4pm for a special appearance by the Easter Bunny! Jubilee staff will be on hand to pass out Easter eggs (6 per child) and for pictures! General admission rates. Come spend the day with us!