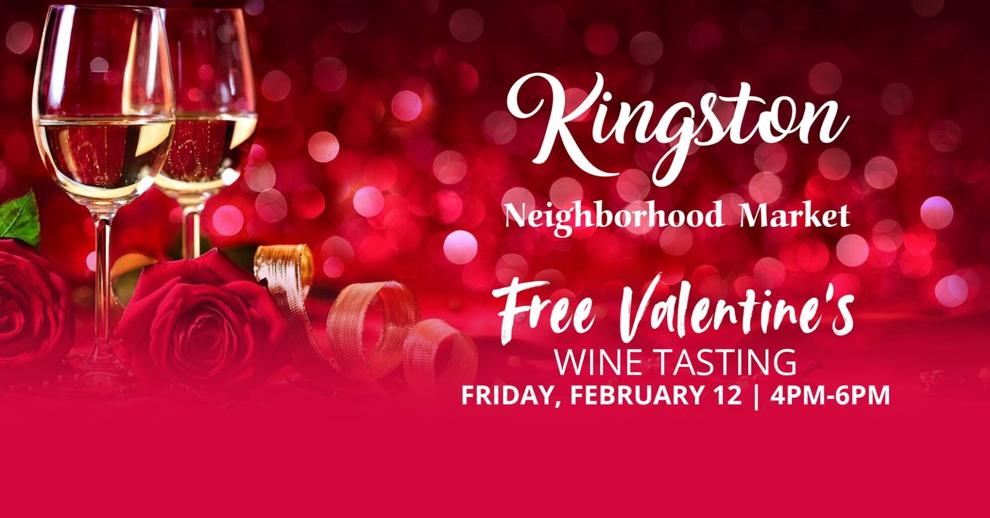 FREE VALENTINE'S WINE & COCKTAIL TASTING EVENT
FEBRUARY 12, 2021
TIME: 4:00 p.m. - 6:00 p.m.
LOCATION: Kingston Neighborhood Market
Join us for a complimentary in-store Valentine's Day #wineandcocktail tasting! We'll be tasting a selection of wines and cocktails along with great cheeses, crackers and fruit. You won't want to miss this special and FREE tasting event! As a bonus, click to view our Valentine's Day Raffle promotion for a chance to win prizes at https://kingston-market.com/valentines-day-raffle/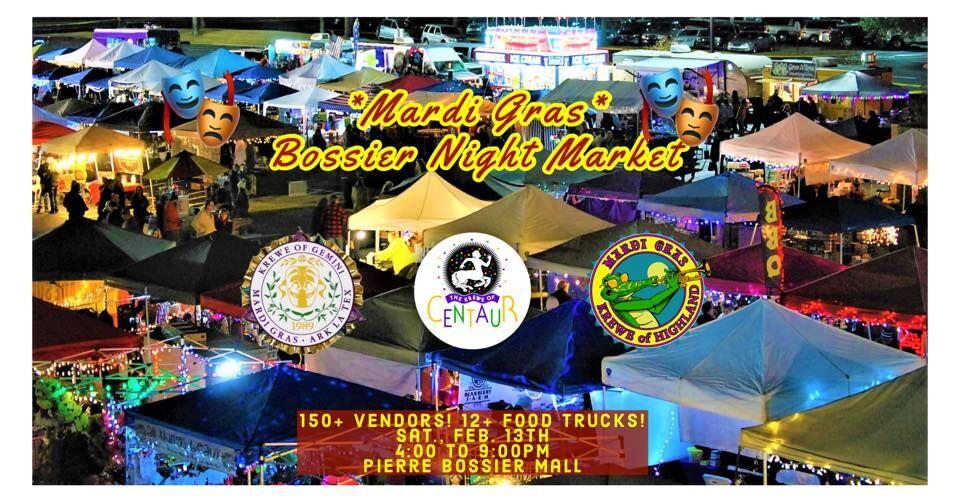 BOSSIER "MARDI GRAS" NIGHT MARKET THIS SATURDAY! 
FEBRUARY 13, 2021
TIME: 4:00 p.m. - 9:00 p.m. 
LOCATION: Pierre Bossier Mall
The Bossier Night Market returns Saturday, February 13th, with a Mardi Gras theme! We are excited to announce that the Krewes of Centaur, Gemini, and Highland will be at this February's market with their floats and throws! Hours are 4 p.m.-9 p.m. Saturday only at Pierre Bossier Mall. 180+ Vendors, 12+ Food Trucks, free admission, free family fun, free kids' activities, and free Bossier swag, beads, throws, royalty, and giveaways. All in an open outdoor social distancing environment!
FEBRUARY 12, 2021
TIME: 4:00 p.m. - 8:00 p.m.
LOCATION: Great Raft Brewing
Enjoy a delicious pint of your favorite Great Raft beer, as Shreveport singer-songwriter Jimmy Wooten serenades you. We'll also have a special Side Lot Series release from cellarman Gabe Hall. He's brewed up a rich and delicious mint chocolate stout that's guaranteed to sell out fast. Come by and bring your friends!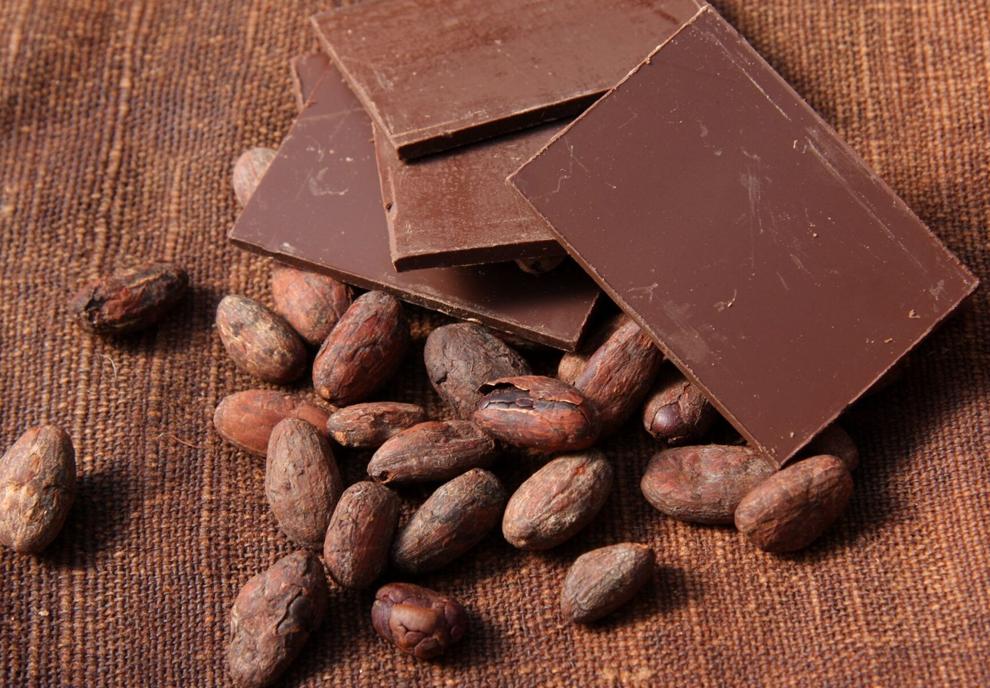 CHOCOLATE DINNER AT RED RIVER BREWPUB
FEBRUARY 13, 2021
TIME: 7:00 p.m.
LOCATION: Red River Brewpub
Want a fun and romantic Valentine's Day date night?
Please join us Saturday, February 13th for a spectacular four course Chocolate Dinner here at Red River Brewpub. Each course will be infused or paired with chocolates from around the world and served with an alcoholic beverage.
We hope to see you there. Space are limit to get your spots today!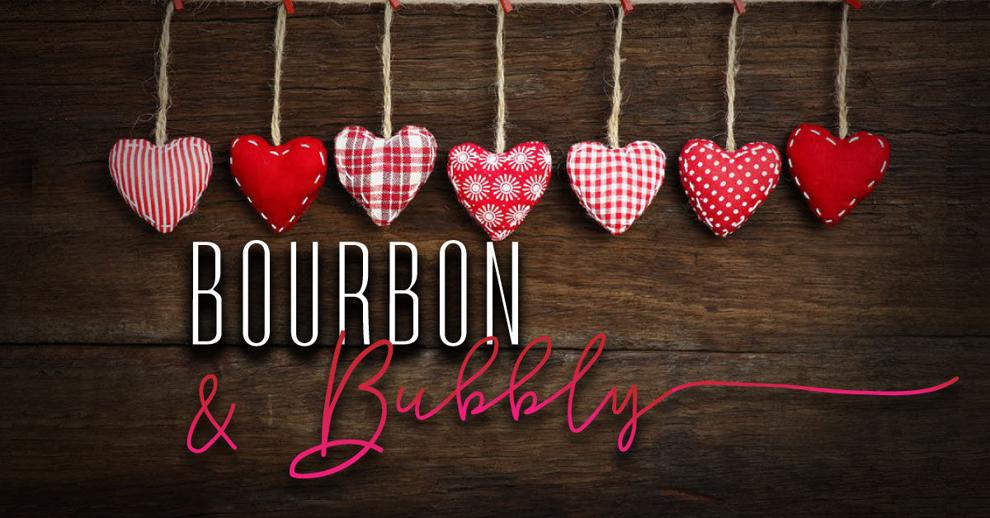 BOURBON & BUBBLY
FEBRUARY 13, 2021
TIME: 6:00 p.m. - 10:00 p.m. 
LOCATION: Fat's Oyster House
We will also have a Wine Tasting presented by Wallace McKeel featuring Wines of the Pacific Northwest!
4 course meal provided by Chef Todd Satterfield includes:
Hors d'oeuvre: Crab Balls (angel hair pasta, jumbo lump crab meat, and spices rolled into a ball, deep fried and served w/ remoulade)
Appetizer: Duck Fat Fried Brussels Sprouts
Entree: A choice of either Ribeye with Chimichurri con Potatoes Dauphinoise, or a Blackened Salmon with Lemon Beurre Blanc
Dessert: Southern Maid Donut Bread Pudding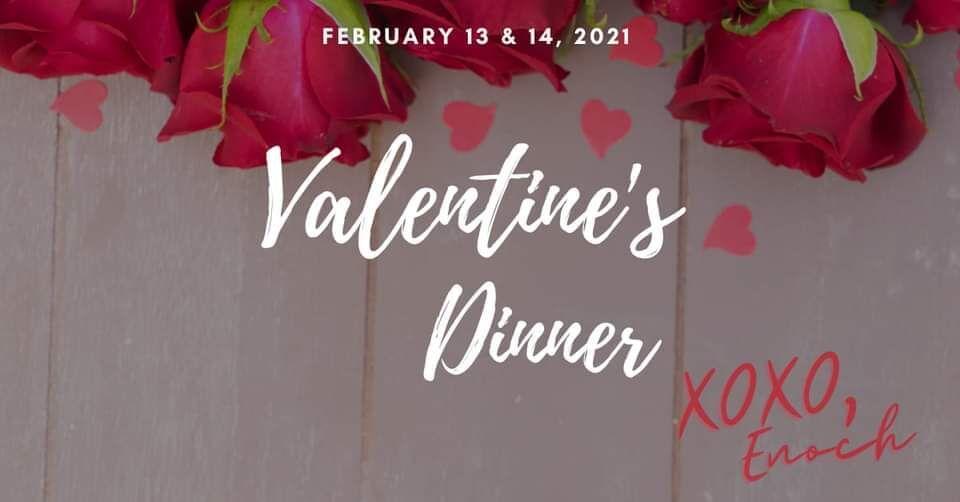 ENOCH'S VALENTINE'S DAY 6 CORUSE DINNER AND WINE PAIRING
FEBRUARY 13 & 14, 2021
TIME: 4:00 p.m. - 9:00 p.m.
LOCATION: Enoch's Stomp Winery and Vineyard
Indulge in a delicious 6 course meal. Begin your experience in Enoch's Tasting Room with fresh fruit and cheese. After your Wine Blending Experience, take a seat in Enoch's Cabin and select your appetizer, soup, salad, entree and decadent dessert . Each course is paired with wine and made with love in Enoch's scratch kitchen.