Step by step, the Carry the Load mission is on the move and making a difference. It's all about honoring the sacrifices of our nation's heroes and making the remembrance of people's loved ones bigger than just a holiday.
RELATED ARTICLE (JUNE 2017) - Rick Rowe's Stories from the Heart: NAVY SEALS Rob Reeves & Jonas Kelsall
Leading up to Memorial Day, the non-profit group, Carry the Load, is hosting relay walks across the nation to raise awareness. The East Coast Team will be here to Carry the Load in Shreveport on Wednesday, May 22. Here's the schedule:
West Memphis – Monday, May 20
Hot Springs – Tuesday, May 21
Shreveport – Wednesday, May 22
Texarkana – Thursday, May 23
In all, almost 4,000 miles will be covered. The flag is moving anywhere from 18 to 24 hours a day and each city brings different numbers of supporters.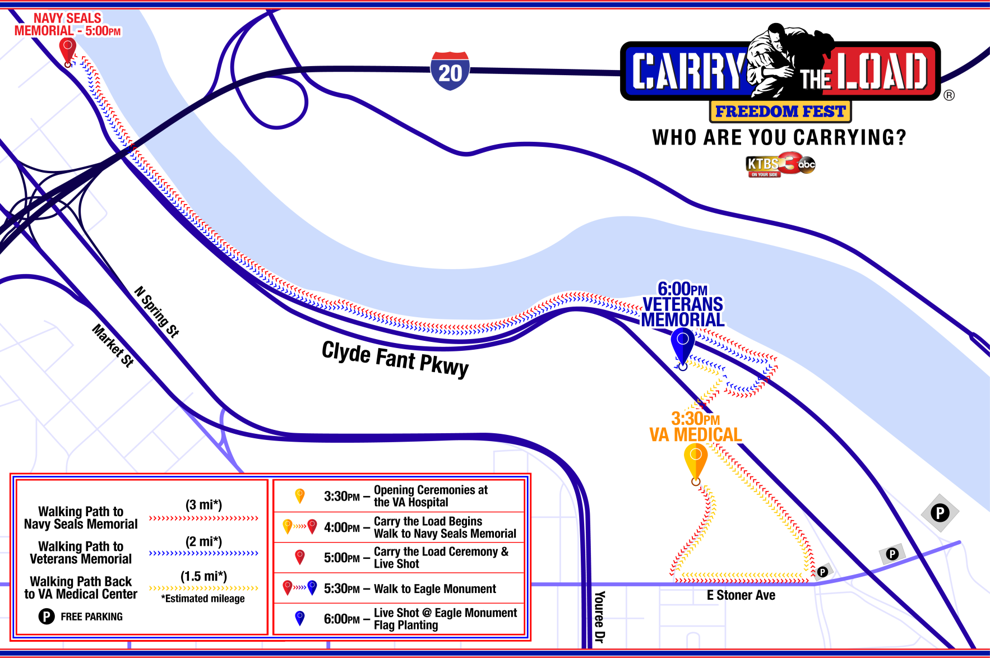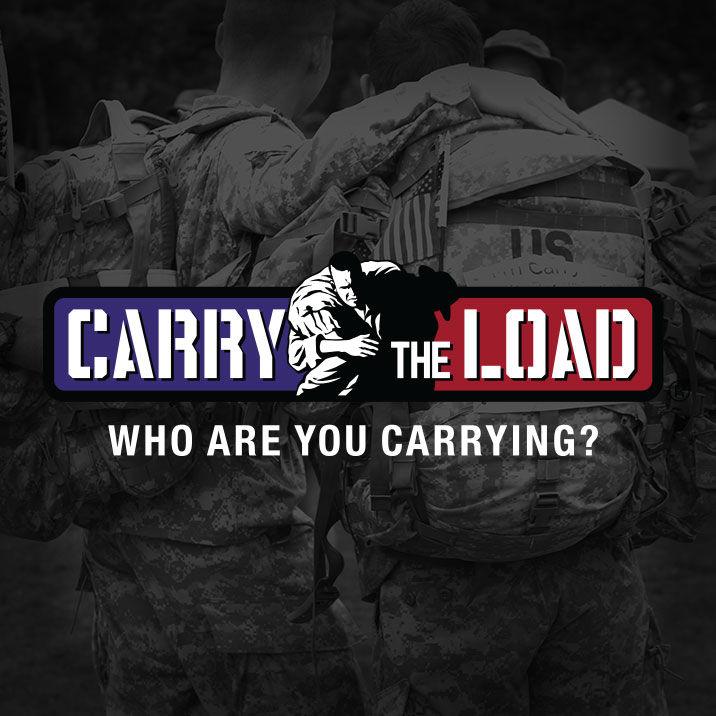 ABOUT CARRY THE LOAD
Carry the Load started in 2011, with two veteran Navy Seals, who decided America had lost its connection with Memorial Day.
We encourage you to share your personal stories loved ones lost on our KTBS 3 Facebook page. You can also offer well wishes to loved ones currently serving.
Click here to sign up yourself or your team to participate in this year's Carry the Load.
Carry the Load is part of our 2019 KTBS Freedom Fest Series. Click here to learn about all of the exclusive events.