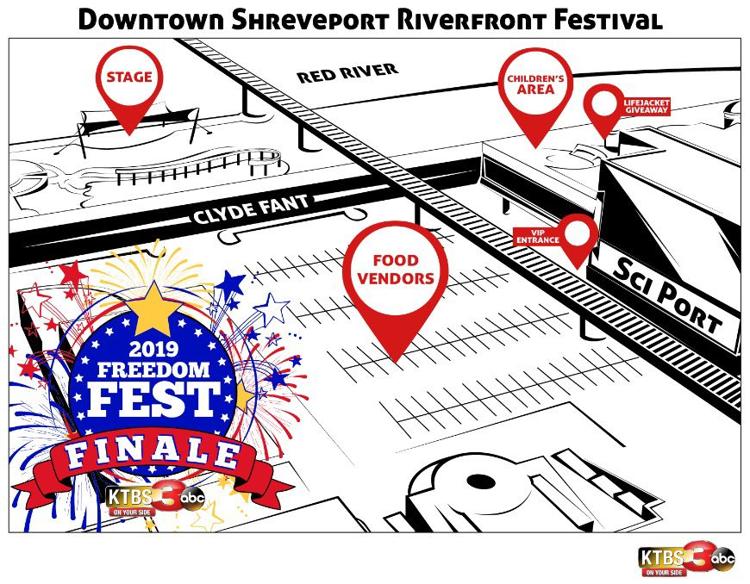 SHREVEPORT, La. - Riverview Park in downtown Shreveport is the place to be as America turns a spry 243 this July 4. Countless people will be filling the riverfront to mark the special occasion with great food, awesome giveaways, unbelievable talent, and a show-stopping fireworks display.
The KTBS 3 Freedom Fest Finale is a culmination of weeks of patriotic events. The Freedom Fest Series launched on Memorial Day.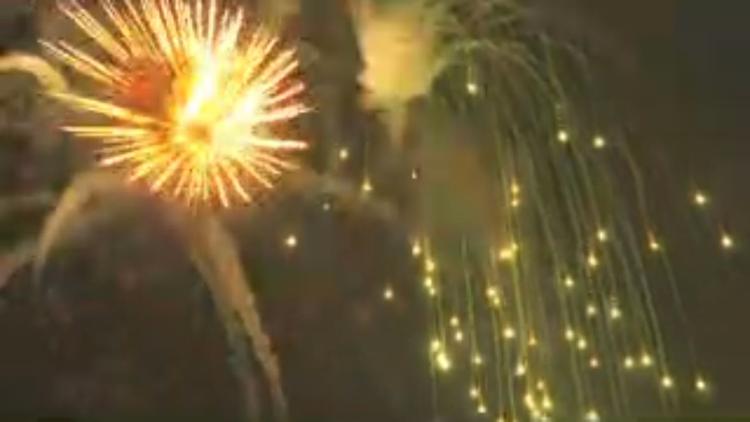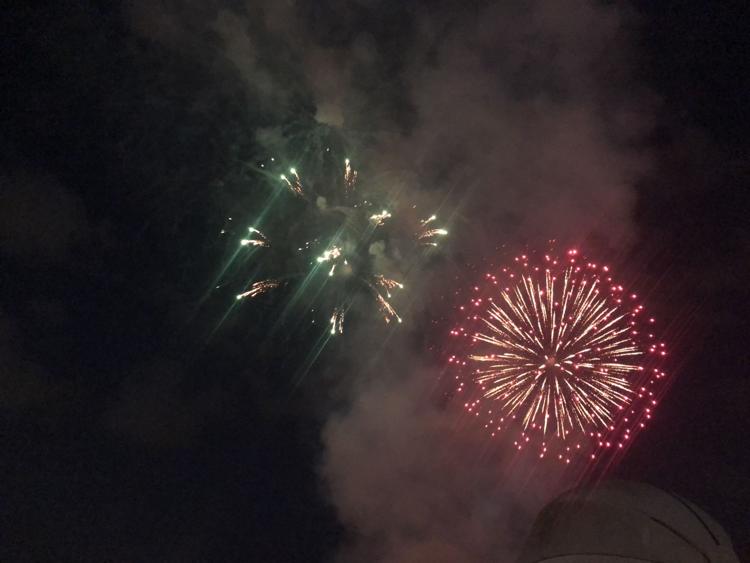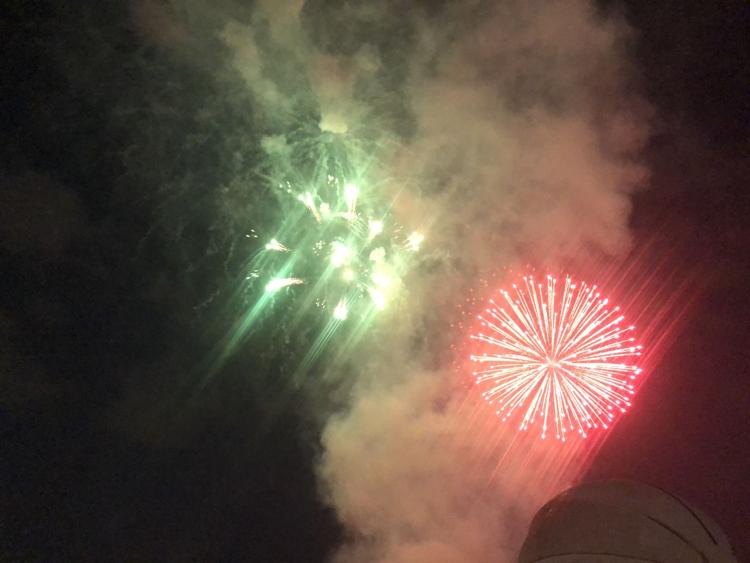 The celebration came to a close with yet another amazing fireworks display sponsored by Kilpatrick's Rose-Neath. This year the fireworks provided by Pyromania were bigger than ever before. Shells as large as 12" were launched into the summer sky creating an amazing display.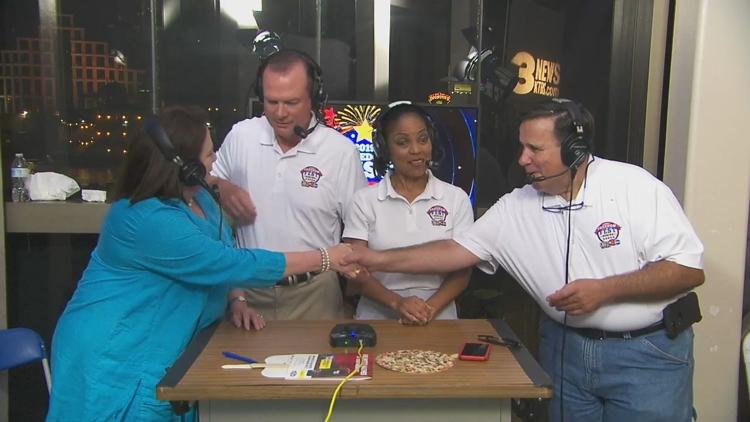 A very pleased KTBS 3 Station Manager George Sirven shook on it with fireworks sponsor Margaret Shehee Cole, making a deal and laying the groundwork for next year.
"We are so proud of the KTBS commitment to the ArkLaTex celebrating July 4th. It was an all day event filled with memorable moments. We hope next year will be even bigger and better. Stay tuned," Sirven said.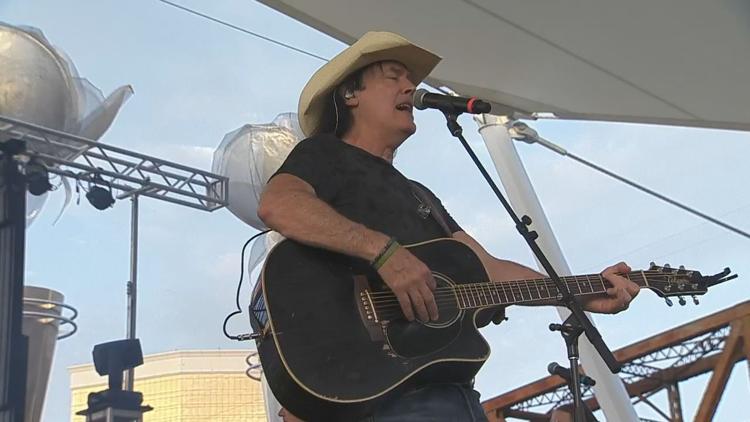 Headliner David Lee Murphy dazzled the crowd with his country sound when he hit the stage at 7:45 p.m.
He's best known for his #1 country hits "Dust on the Bottle" and "Everything's Gonna Be Alright", as well as the hit songs "Party Crowd", "Out with a Bang", "Every Time I Get Around You", "The Road You Leave Behind", and "Loco".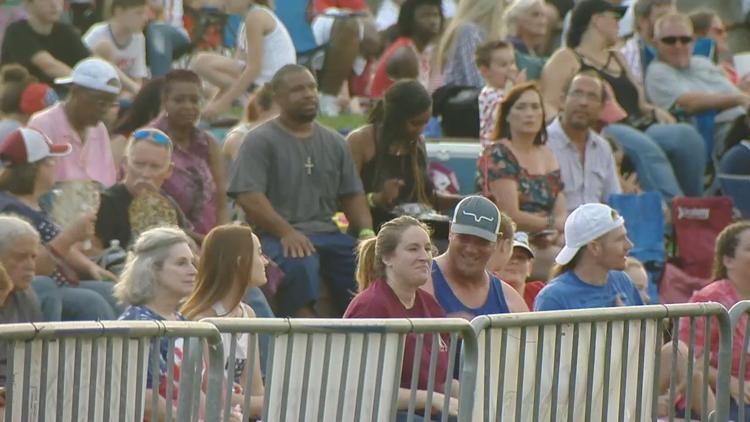 Murphy has become an in-demand songwriter for such post-millennial country stars as Kenny Chesney, Jason Aldean and Blake Shelton. He has earned more than a dozen songwriting awards. David Lee Murphy songs have been recorded by superstars Luke Bryan, Keith Urban, Florida Georgia Line, Thomas Rhett, Eric Church, Brad Paisley, Hank Williams Jr., Brooks & Dunn, Chris Young and many more.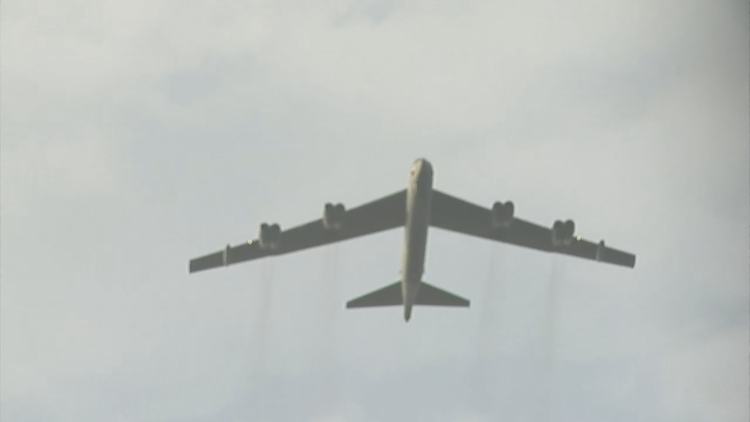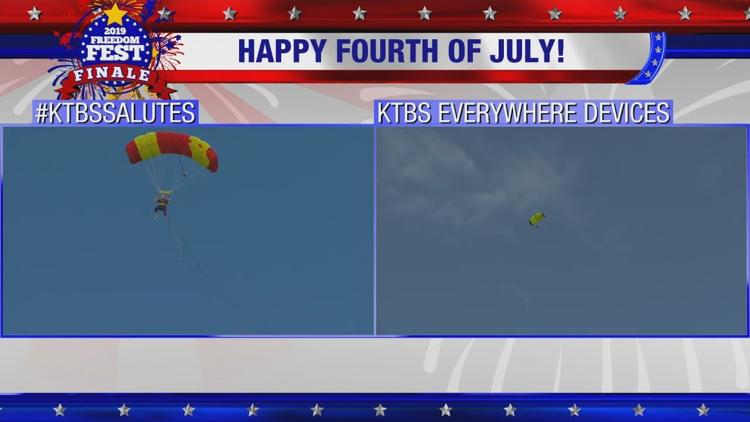 The crowd was amazed at 7:30 p.m. as an actual B-52 from Barksdale flew overhead.  BAFB is home to the B-52s. The B-52 is instrumental in protecting our freedom. This year's flyover was sponsored by Fred Phillips and Family. 
The flyover was followed by an awesome jump by a group of skydivers from Skydive Louisiana.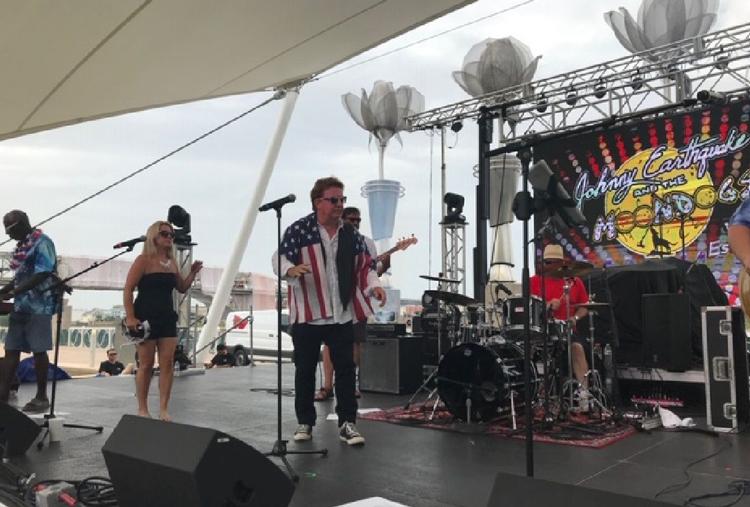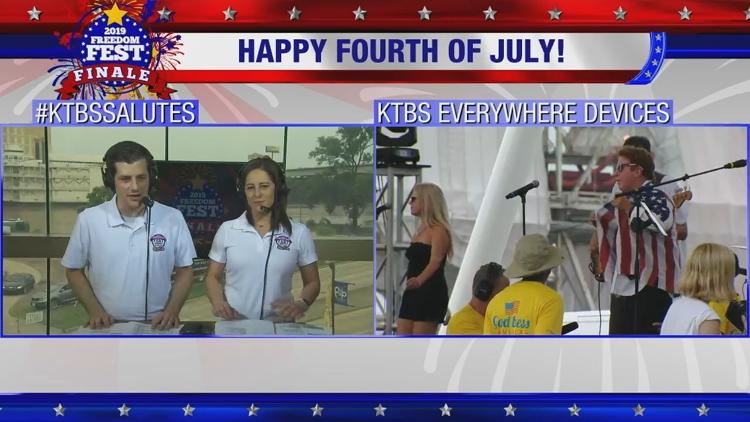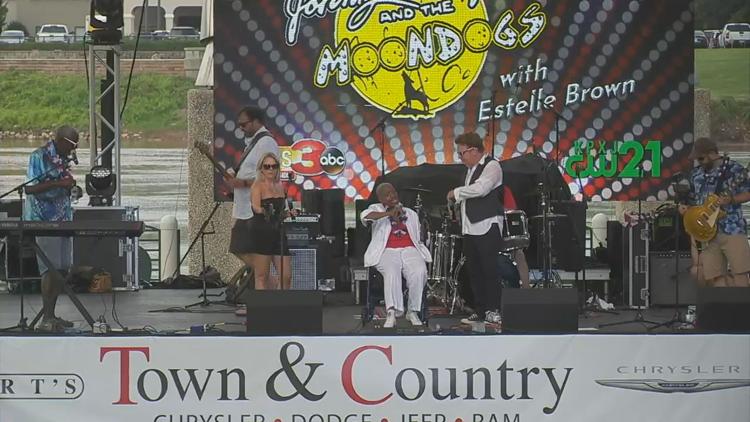 Local favorite Johnny Earthquake and the Moondogs rocked the crowd with their tunes including rock, rhythm and blues and funk.
They were joined on stage by Shreveport's own Estelle Brown who was once a back-up singer for Elvis Presley and Aretha Franklin.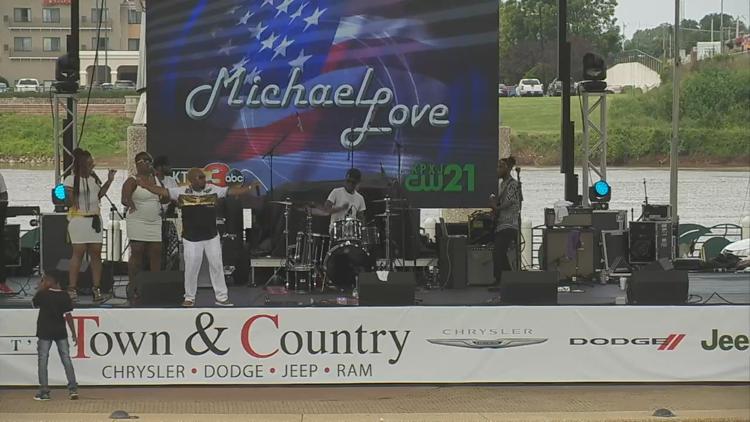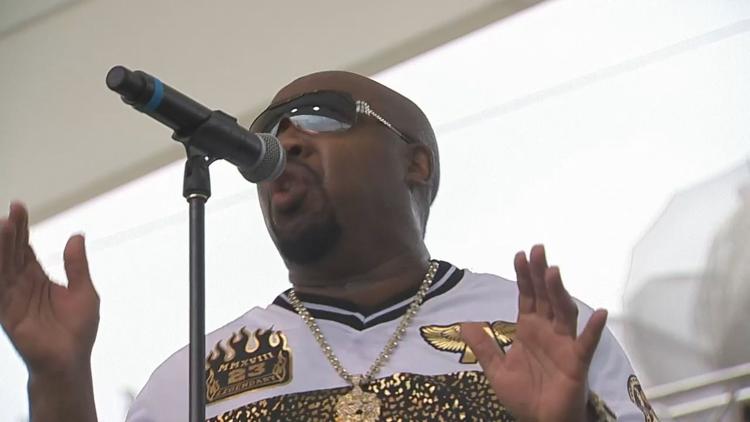 Singer, songwriter, producer, and recording artist Michael Love was the first entertainer to take the stage. Love has graced stages and ignited audiences from Miami to Vegas, Minnesota to Washington, Reno to Texas, and the list goes on. Michael Love is a native of Shreveport, but is based out of Las Vegas, Nevada. He's the son of Louisiana State Representative Barbara Norton.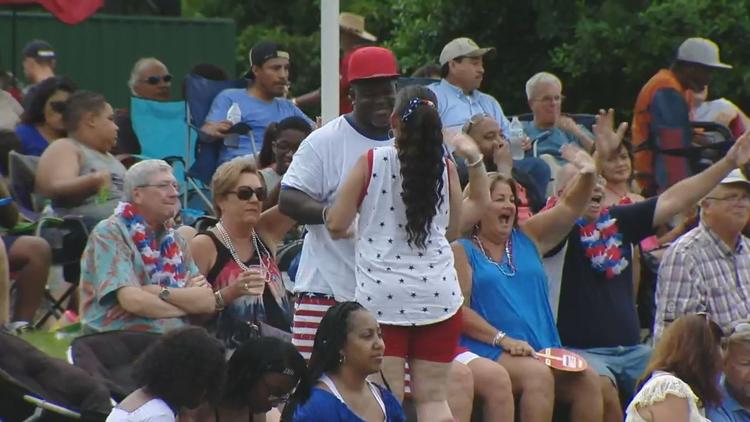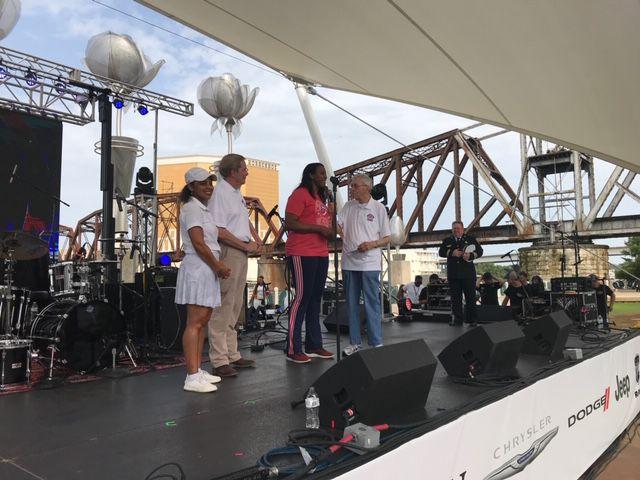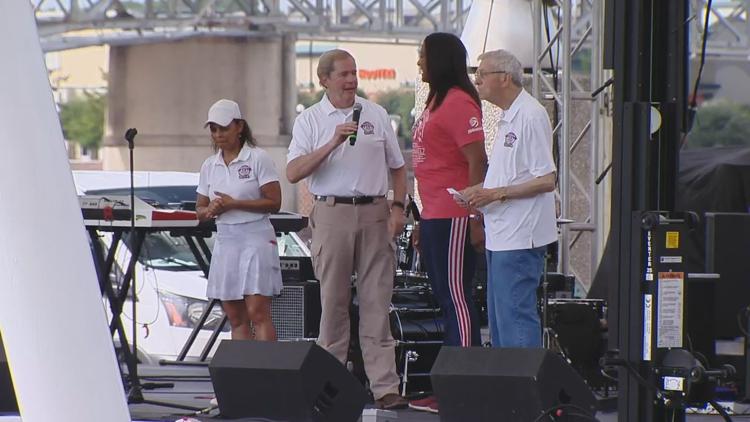 The opening ceremony for the festival kicked off at 4 p.m. on the Hebert's Town and Country Stage. Among those on stage were Olympic Volleyball player Danielle Scott and Barry LeBlanc who sang the National Anthem following the opening prayer.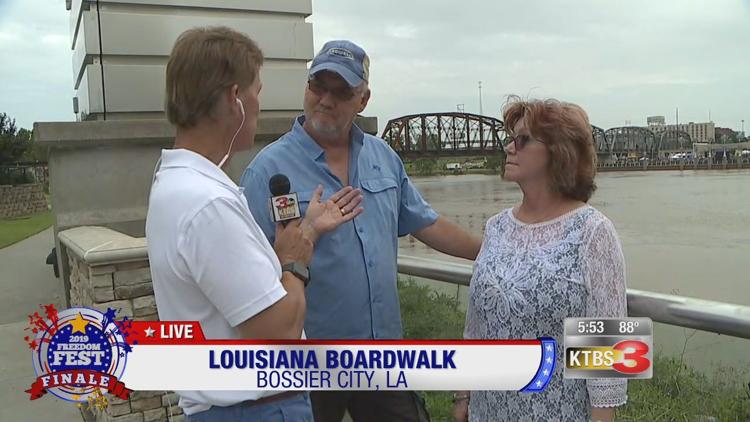 As always, KTBS 3 broadcast from both side of the Red River.
The 6th Annual Brookshire's Steak Cook Off was a savory treat for revelers. FREE steak and sausage samples were given away to the public.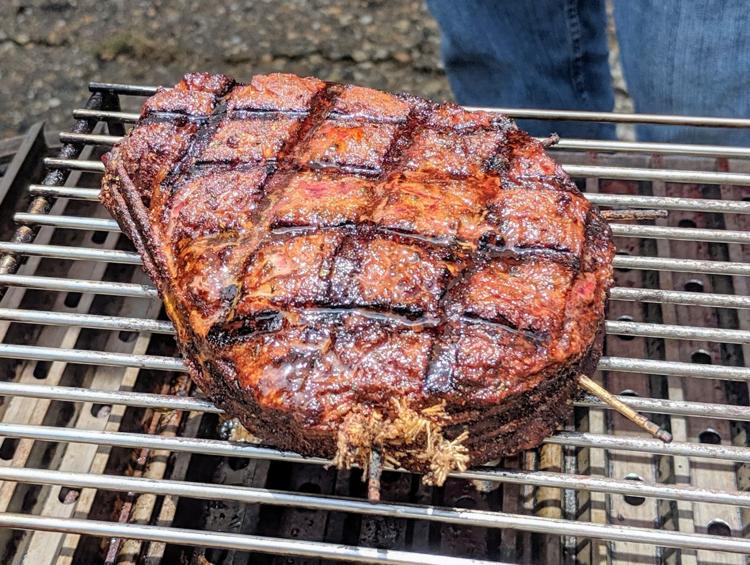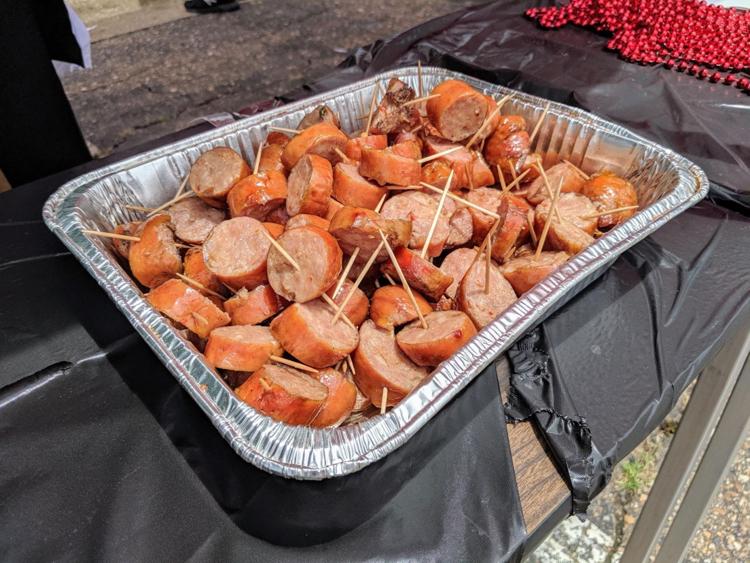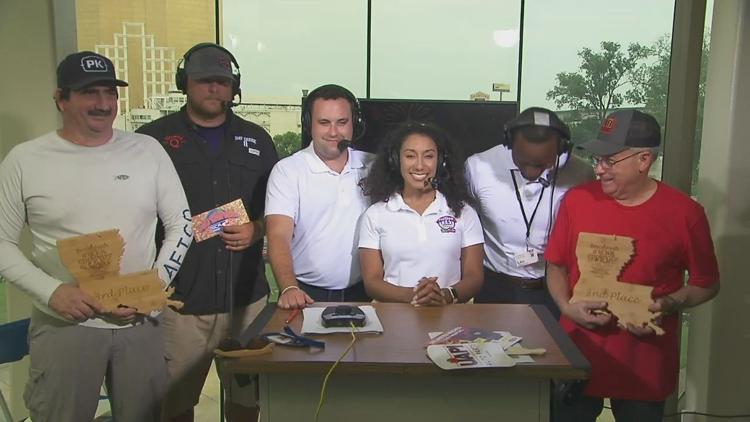 Justin West from Decatur, Texas won the cook off, taking home a trophy and a $2,000 prize. Second place is Joe Early from Linden, Texas and Robert Erwin from Geismar, Louisiana took the third place spot.
This is a Steak Cook Off Association sanctioned event. All SCA cook offs have a "SCA Representative" on site to run the judging area and be an ambassador to the cook teams.  While Brookshire's is the title sponsor, it also wouldn't be possible without Super 1 Foods and Down Home Meats.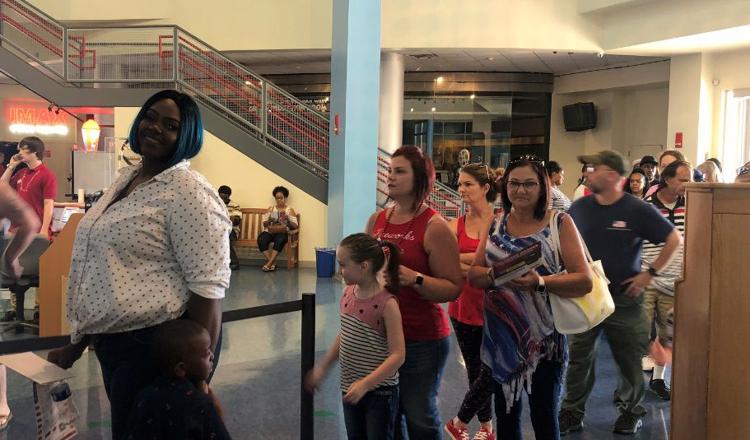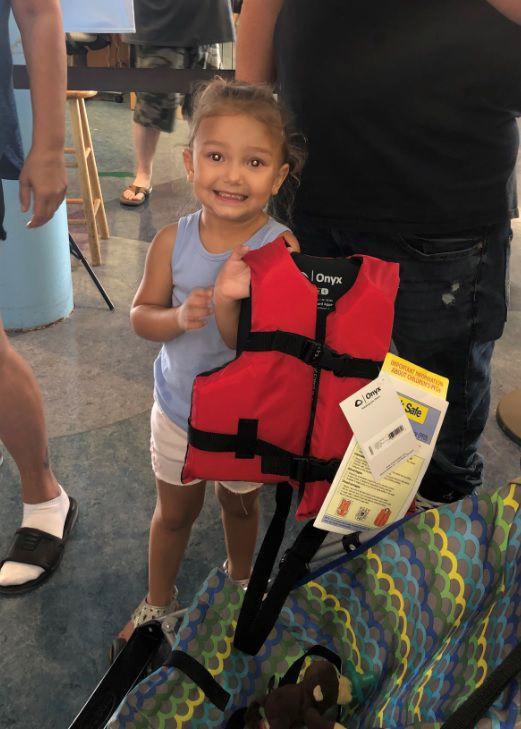 Once again, the message for parents this summer is -- safety first. Hundreds of life jackets were given away courtesy of our generous sponsors, Barksdale Federal Credit Union, Red River Waterway Commission and Morehead Pools. The giveaway took place in the lobby of Sci-Port. There were sizes for infants, children and youth. Several years ago, six children drowned in the Red River in one incident. The goal is to keep a tragedy like that from ever happening again.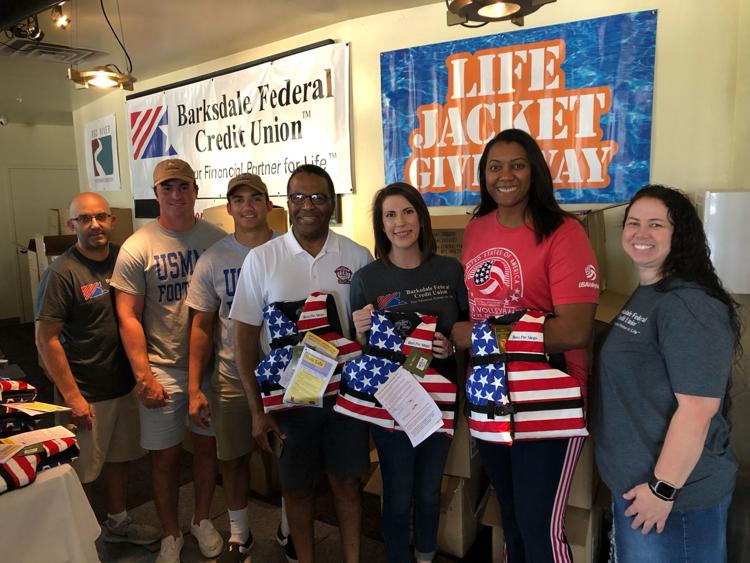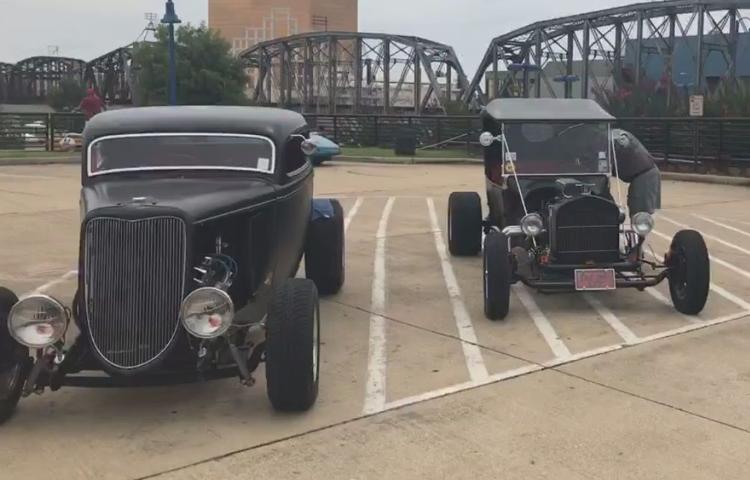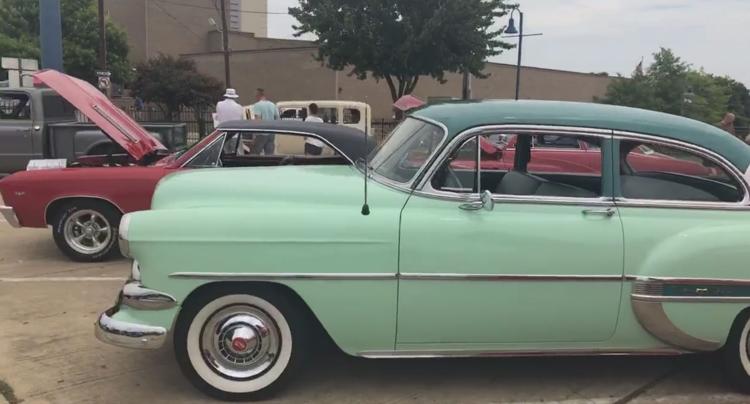 If you're an antique and classic car buff, be sure and check out the Show and Shine Car Show near the Steak Cook-Off Area. It started at noon and is sponsored by Red River Street Rods. There are at least 30+ automobiles expected to be on display.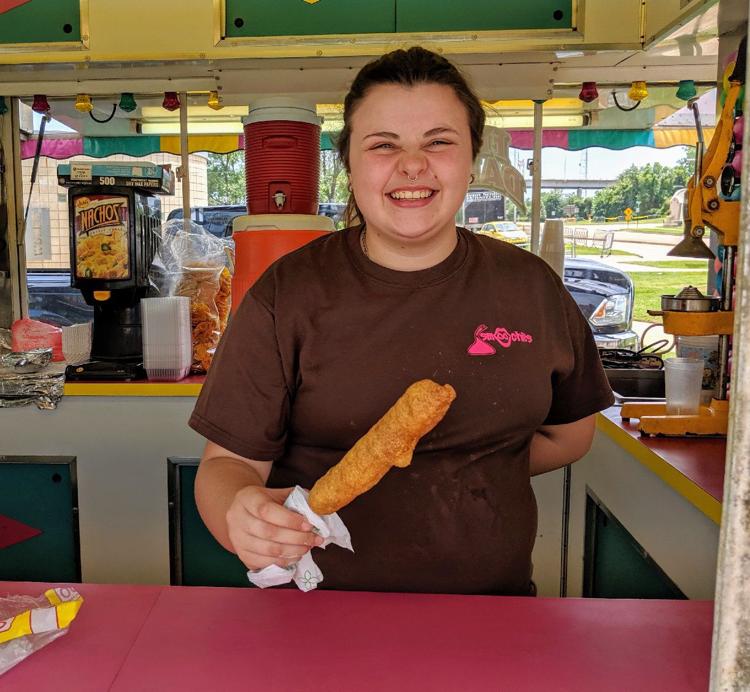 Drink and food vendors opened up shop at noon. If you're a fan of festival food, this is the place to be.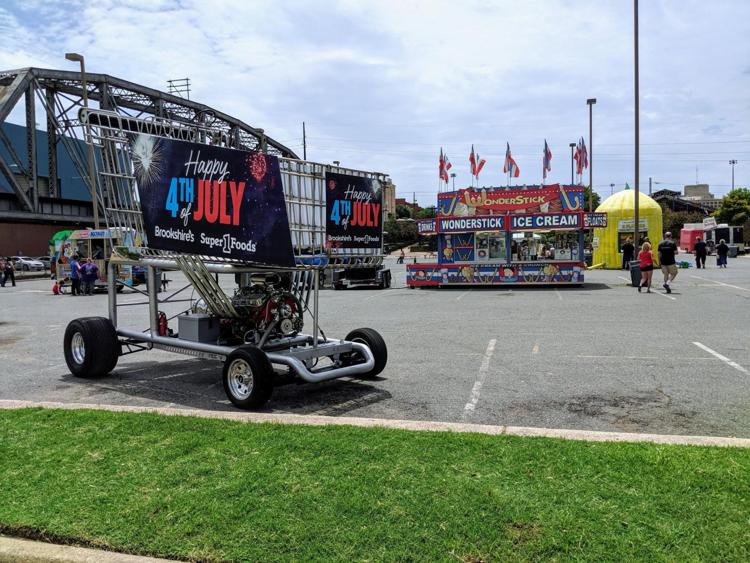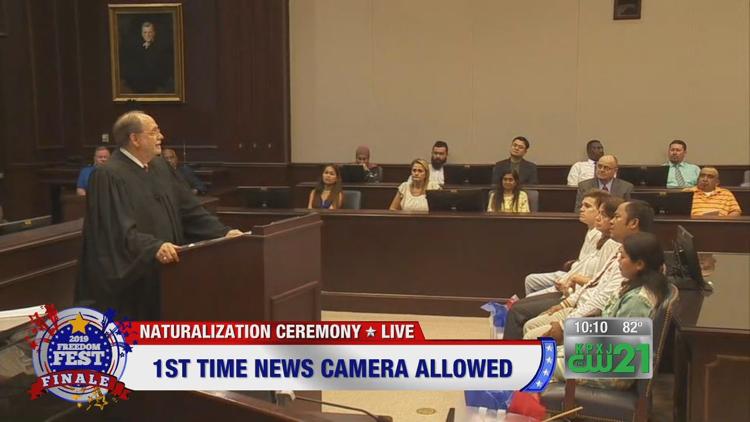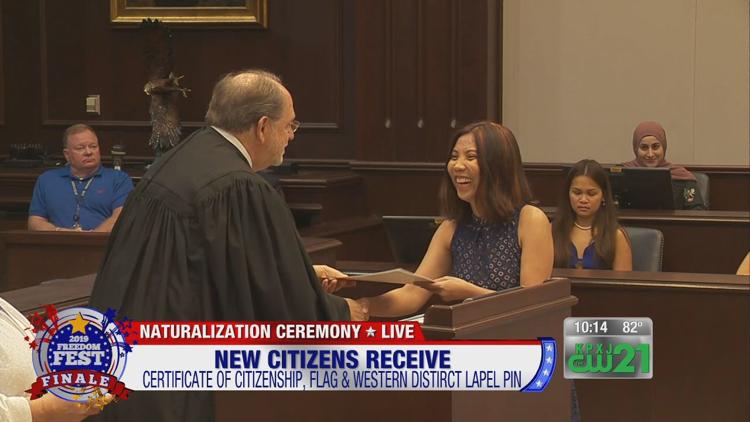 Dozens of people are celebrating the birth of our nation in an incredibly special way. They were sworn in as American citizens at the Federal Court House in downtown Shreveport.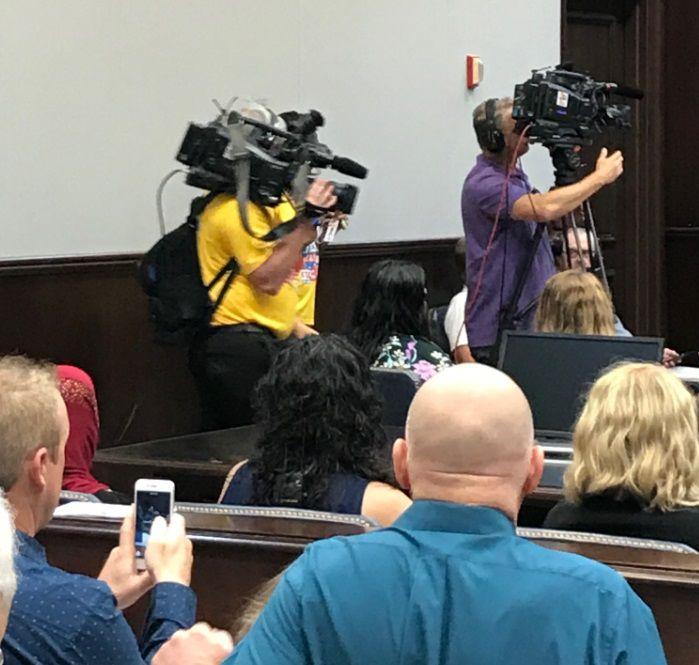 It was the first ceremony of its kind to be held on July 4th and the first time the judge has allowed news cameras in the courtroom.
The court worked in conjunction with KTBS 3 to pull off the unprecedented ceremony.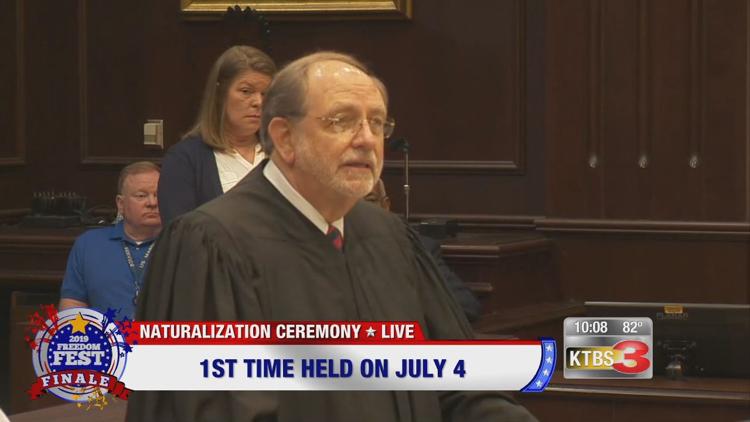 During the historic event, 34 people from 18 countries were sworn in by Chief Judge S. Maurice Hicks, Jr. as family and friends looked on and snapped photos.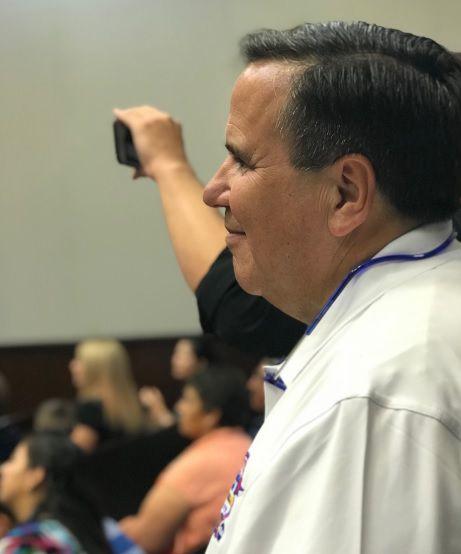 KTBS 3 Station Manager George Sirven, a naturalized immigrant himself from Cuba, was instrumental in making the historic event happen. The pride was evident on his face as he looked on.
USCIS celebrated the Declaration of Independence and the birth of our country by welcoming about 7,500 new citizens in nearly 110 naturalization ceremonies across the country between July 1 and July 5.
Acting Director Kenneth Cuccinelli will be delivering congratulatory remarks to 100 new citizens at Mount Vernon, home of George Washington on Thursday.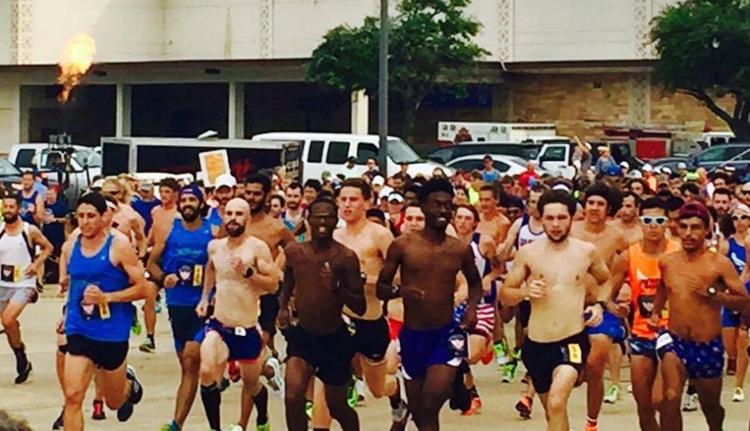 This year, the holiday tradition continued with the Annual Firecracker 5k benefiting the Spine Institute of Louisiana.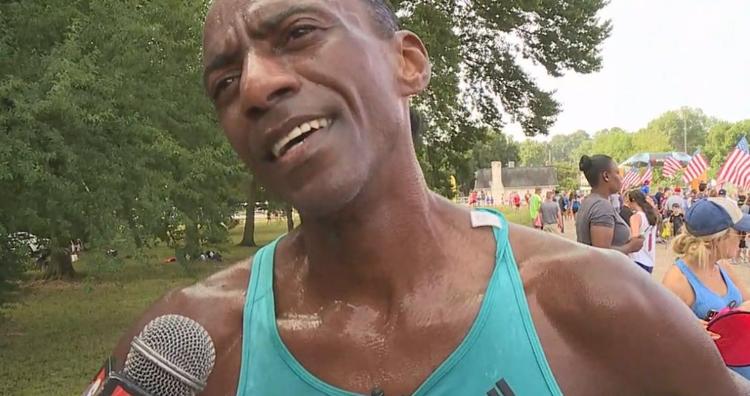 The overall male winner with a time of 14:24:2 was Kevin Castille. The overall female winner with a time of 17:48:5 was Rachel Corigliano. She was also the overall female winner last year.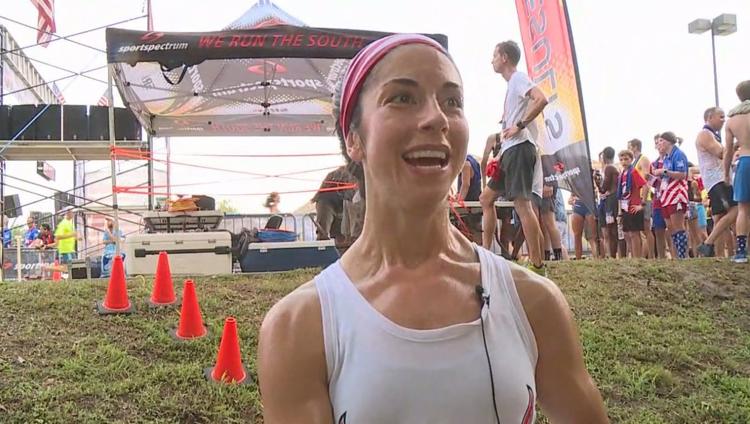 We've been celebrating our freedom throughout several weeks leading up to the Fourth of July. From Memorial Day on, it's been all about three words – remember, respect and celebrate. Events included Carry the Load, the Freedom Fest Friday concerts at the East Bank District & Plaza in Bossier City, the Flag Day Giveaway and the Freedom Fest Color Run benefiting The Warrior Network.
Joining KTBS 3 as Presenting Sponsors this year are the Bossier Parish Police Jury, Brookshire's Grocery, Caddo Parish Commission, City of Shreveport, CHRISTUS Velocity Urgent Care and Ivan Smith Furniture.