SHREVEPORT, La. - Sportspectrum ran it's 36th annual Firecracker 5K race at 8 o'clock Saturday morning from Mall St. Vincent through South Highlands.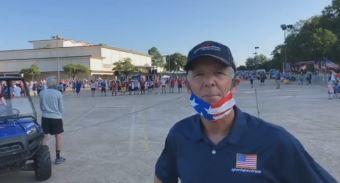 Attendance which is usually three to four thousand was down to about 1,800 this morning due to the pandemic according to race director, Matt Brown.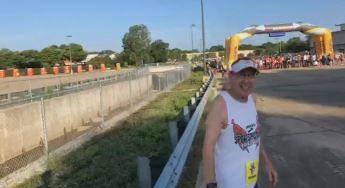 Frank Bright, the oldest competitor at 77 years of age was ready to win another commemorative mug before the race.  The first 125 men and 100 women to cross the finish line would receive them.
Frank finished at 23:28...an astounding 7:34 minute/mile pace!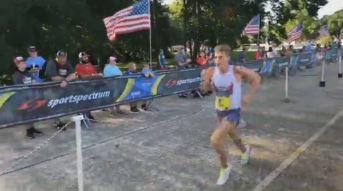 The overall male winner was Loyola High School graduate, Will Dart.  He ran a 15:25:40.  His first mile was a blistering 4:38!  He will be competing for LSU this fall in Cross Country and going for his Chemical Engineering degree.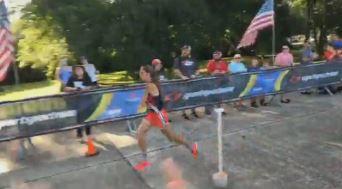 Taylor Dare, also a Loyola High School graduate was the overall female winner.  She set a course and personal record of 16:43 for the hilly 3.1 mile race!  That comes out to an average of a 5:24 per mile!
Congrats to Will and Taylor for their wins and the rest of the Firecracker 5K participants.