On Friday, June 12, scouts from Caddo, Cherokee and Yatasi Districts of the Norwela Council - Boy Scouts of America demonstrated proper etiquette of the American Flag in recognition of Flag Day 2020 for Sunday, June 14. 
In honor of National Flag Day this Sunday, KTBS is taking a look back at the how the American Flag came to be what we know today, from the very first to the very last.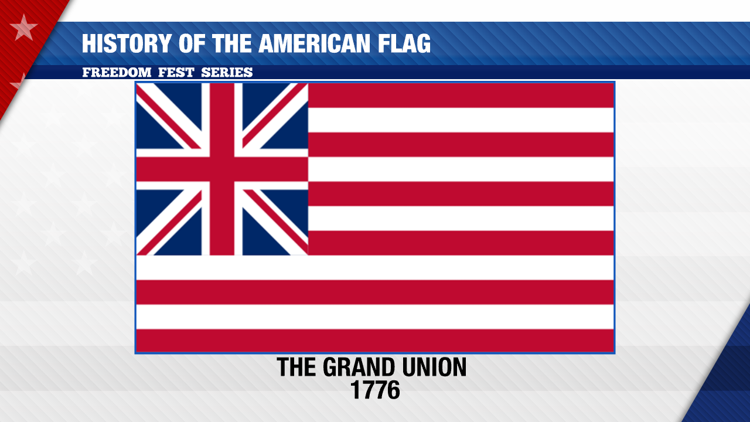 Starting at the beginning when America was still becoming America, the Grand Union is what the unofficial flag looked like in during the American Revolutionary War in 1776. It was raised to celebrate General George Washington's newly formed Continental Army.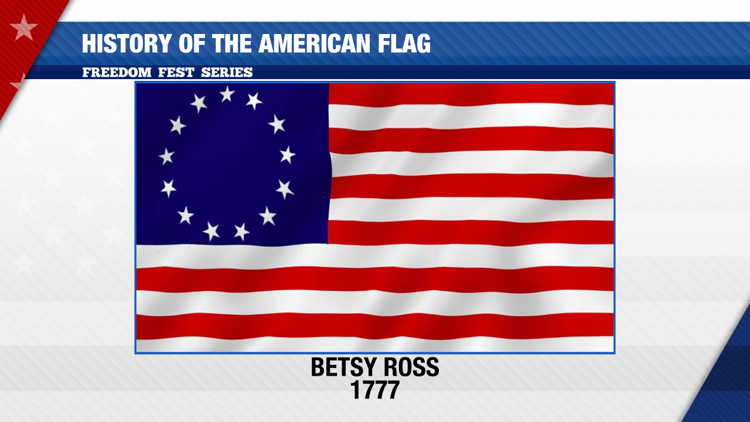 Then just one year later, Congress adopted the official United States Flag designed by none other than American legend Betsy Ross. It has thirteen stripes, alternating red and white. The thirteen stars represent the Union. The stars are white in a blue field to represent a new constellation.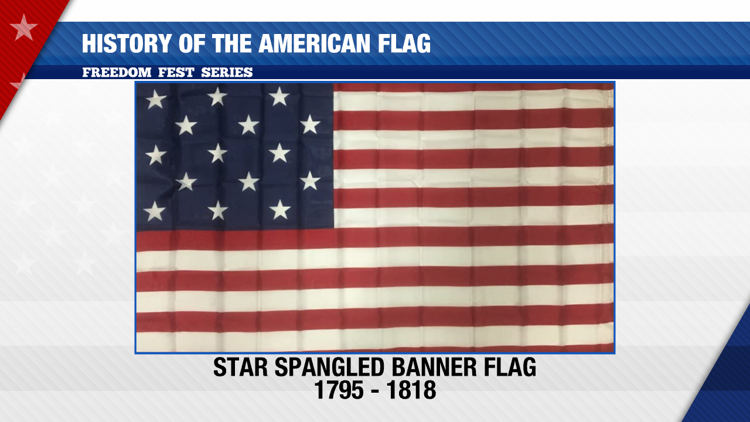 The next step in our flag's history inspired the United States national anthem. This flag created in 1795 once Vermont and Kentucky where added to the original 13 colonies. It has 15 stars and 15 stripes. Because of this flag, Francis Scott Key wrote the Star Spangled Banner in 1814.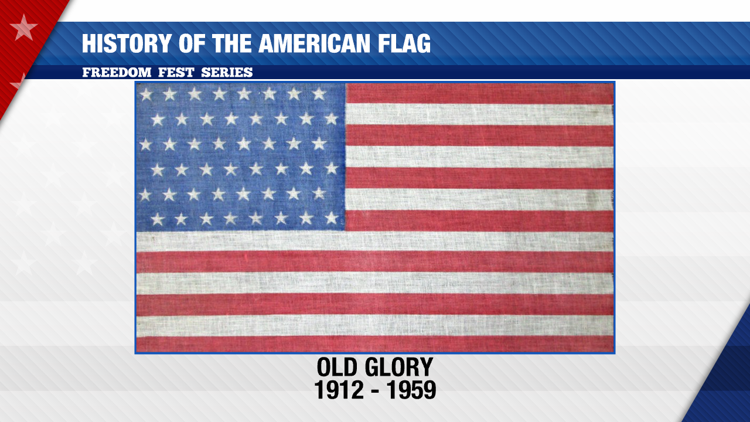 Next we're talking about Old Glory with 48 stars representing the 48 states now a part of the United States. This flag was once the longest serving flag of 47 years and flown through both World Wars.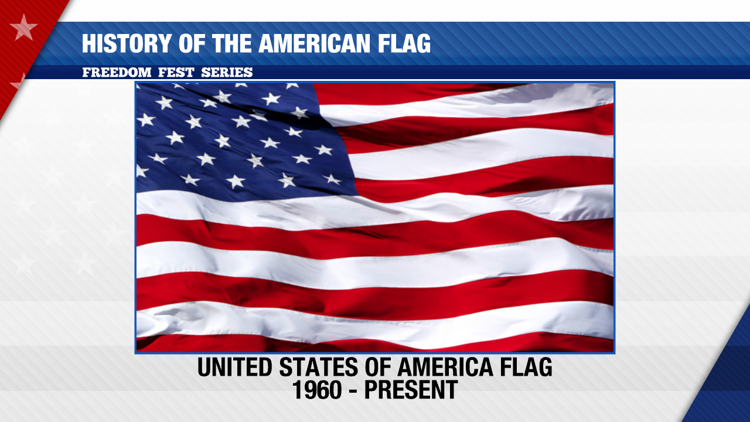 That brings us to our present day United States of America flag. The 50-star flag was ordered by President Eisenhower after Hawaii gained statehood. It was adopted in July 1960. It is now the longest-used version of the U.S. Flag having been in use for almost 60 years.
Stay with KTBS as we continue to count down to Flag Day this Sunday, June 14.