SHREVEPORT, La. - A shift in the hot and stable weather pattern from earlier this week brought showers and storms to the ArkLaTex Friday.  Rain amounts ranged from a quarter inch to 2 inches.  More of the same is possible Saturday, July 4th.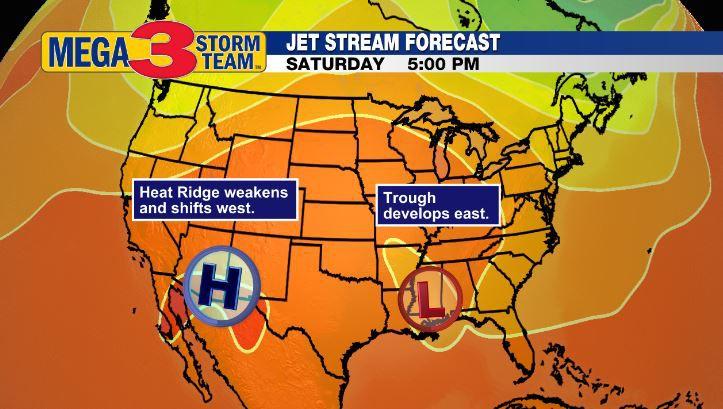 The reason...the Heat Ridge from a few days ago moved west allowing for a weather disturbance to replace it over the ArkLaTex Friday.  The same scenario is forecast Saturday afternoon.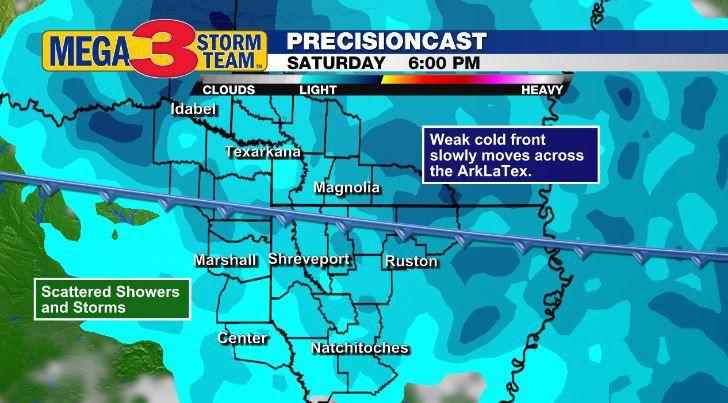 Here is the early evening Precisioncast.  A weak cold front in the area could help set off widespread showers and storms.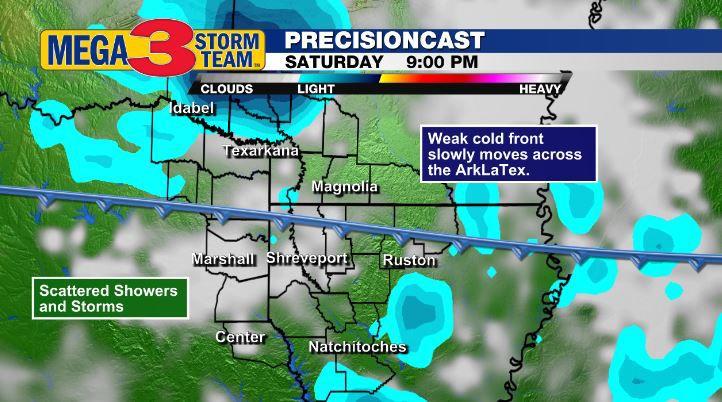 Later in the evening toward 10 o'clock, the storms are expected to settle down some.  Thus, the KTBS 3 Freedom Fest Finale fireworks may win out over Mother Nature's.
Here are the individual Freedom Fest Forecasts for the evening.  Best rain chances show up early and drop off late.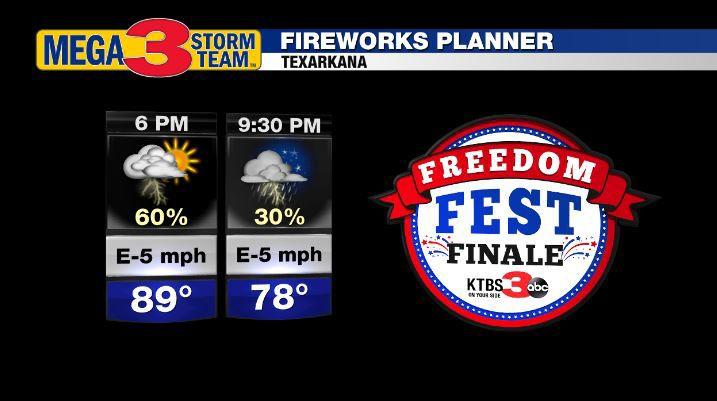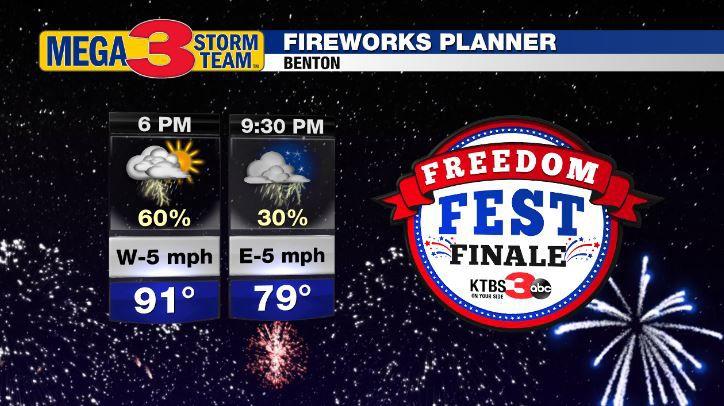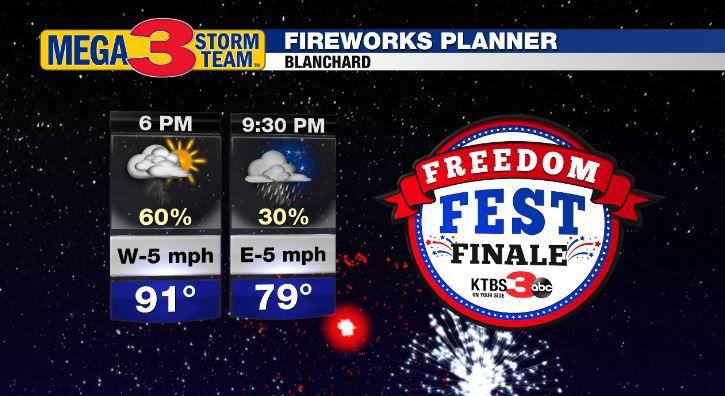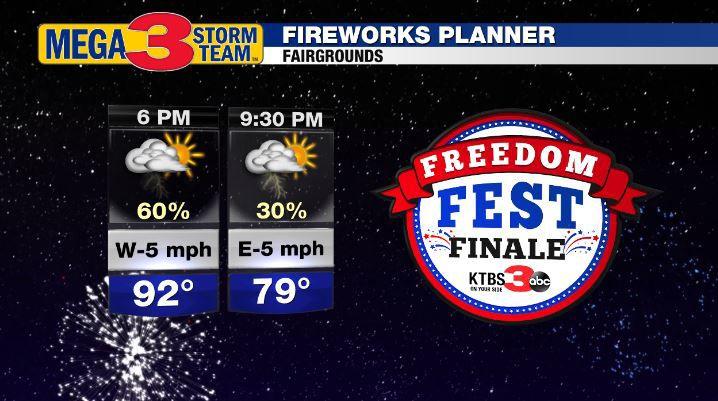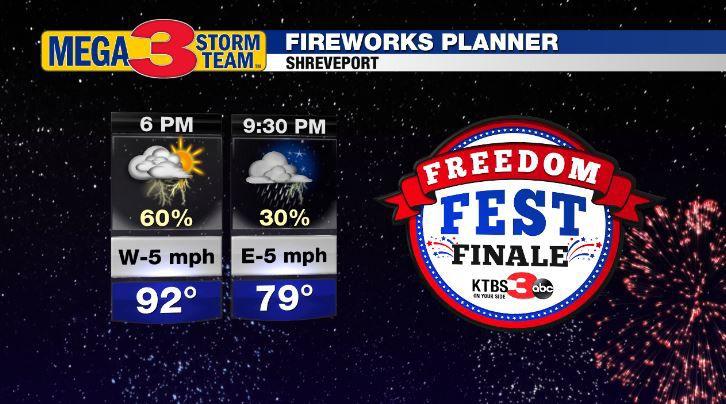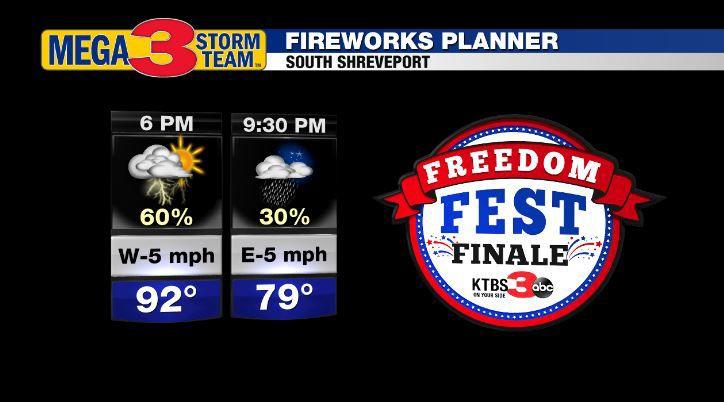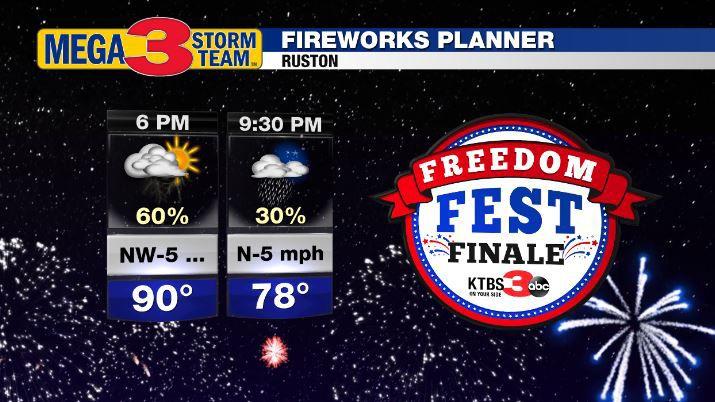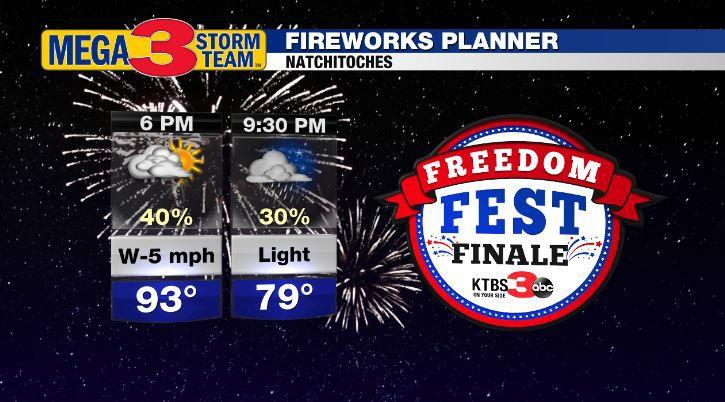 Stay Connected
RELATED CONTENT - Click here for the very latest MEGA 3 StormTeam forecast
It's easy to be weather-wise. Keep up with all of the very latest weather developments with the MEGA 3 StormTeam. Joe Haynes, Brian Fowler and Neil Shaw are always on stand-by to help you ride out the storm and keep you and your family safe. You'll also want to arm yourself with the MEGA 3 StormTeam app available for Apple and Android devices. When necessary, look for LIVE coverage on all of your KTBS 3 Now connected devices including KTBS 3.2 and ktbs.com.
Also, use #ktbswx on social media to report damage, flooding or post images and video. Please remember, SAFETY FIRST.