SHREVEPORT, La. - The 2021 KTBS 3 Freedom Fest Series is upon us and we have a lot to celebrate this year.
We're kicking off the series on Wednesday, May 26, with Carry the Load. Carry the Load is a walk to remember those who gave the ultimate sacrifice to defend our country, and to honor those in the military today.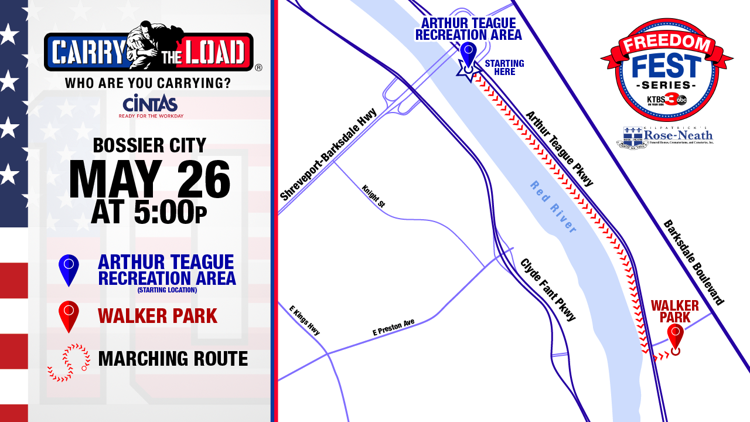 RELATED ARTICLE - Everything you need to know about the upcoming 2021 Freedom Fest Series
KTBS 3's Community Projects Director, Jan Elkins, spoke with First News on Tuesday about what this year's Freedom Fest Series will look like.