BOSSIER CITY, La. - One thing's for sure. People in the ArkLaTex know how to praise the Lord.
RELATED ARTICLE - The birth of East Bank District & Plaza
Freedom Fest Friday was a huge hit at East Bank District & Plaza in Bossier City with the Christian Night theme and a stellar lineup of performers. It was all sponsored by the City of Bossier, Christus Velocity Urgent Care, Dr. Michael Angelo and the Northwest Louisiana Baptist Association.
CHECK OUT THE PERFORMANCES IN THEIR ENTIRETY WITH YOUR KTBS EVERYWHERE CONNECTED DEVICES!
Everyone kept a sharp eye to the heavens, just in case a stray shower or two moved in. Luckily, that didn't happen.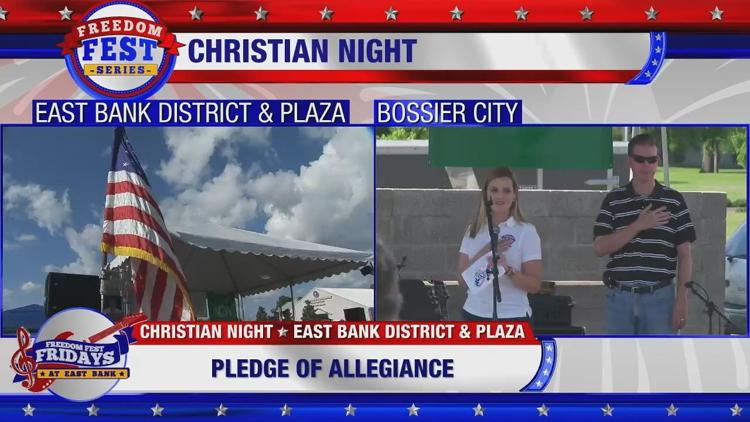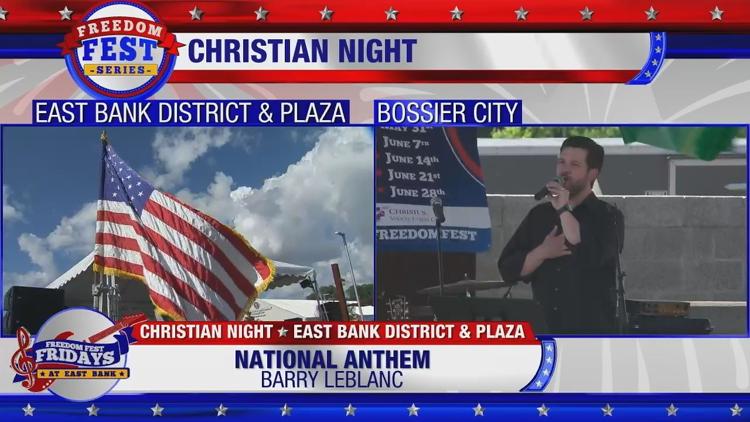 Following the opening prayer, the Pledge of Allegiance, and National Anthem performed flawlessly by Barry LeBlanc, it was time for the evening's first performance.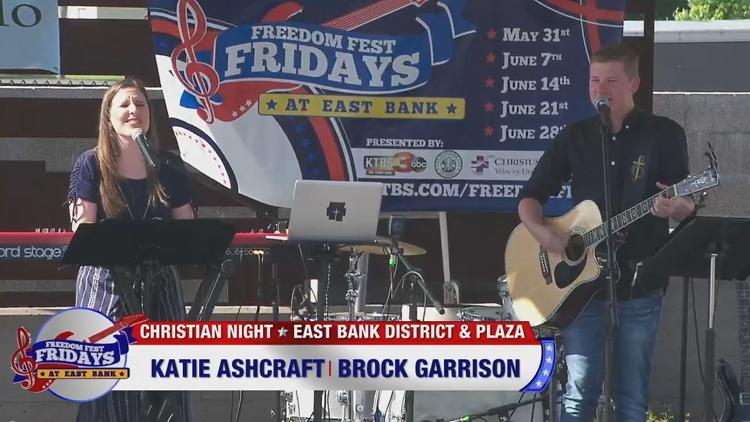 Katie Ashcraft and Brock Garrison touched the soul of those in the audience with their beautiful voices beginning with This Is Amazing Grace.
Ashcraft is an East Texas Baptist University student who has been leading worship in Texas and Louisiana churches since she was 13. 
Brock Garrison is the Youth Worship Leader and Music Ministry Assistant at Immanuel Baptist Church in Marshall, Texas.
Many in the audience were moved to raise their hands in celebration of the Lord.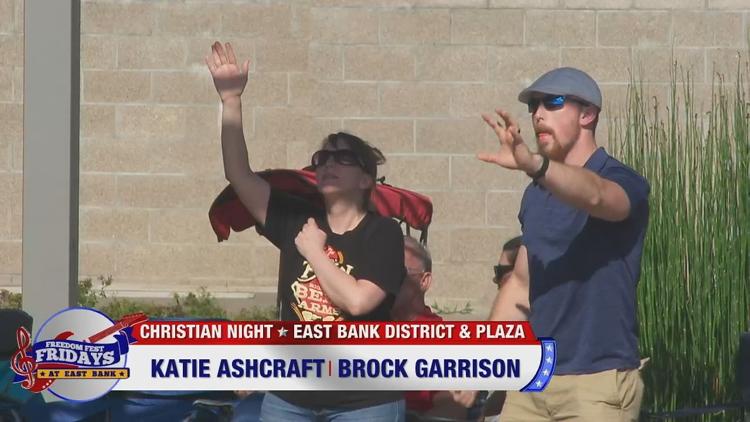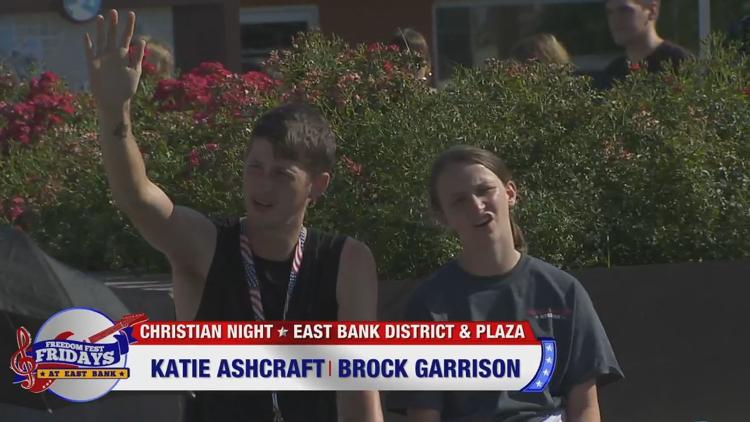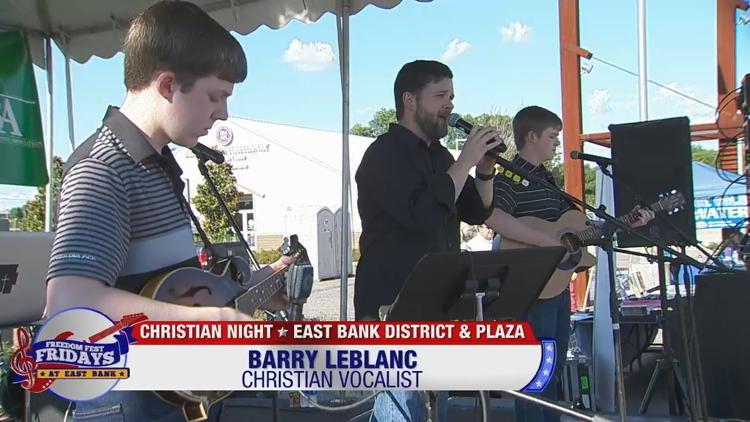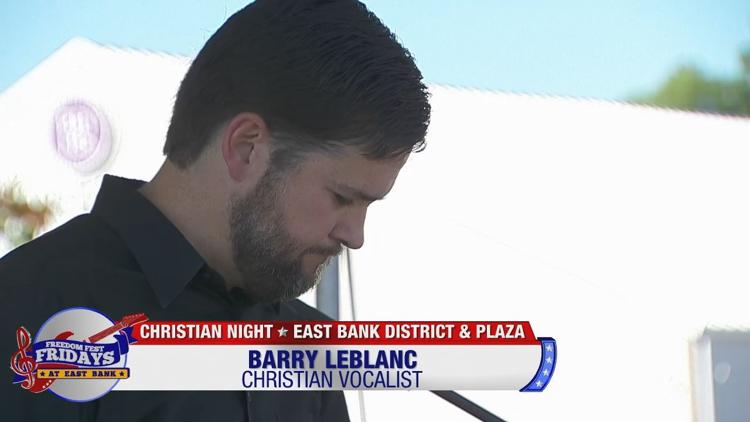 For Barry LeBlanc, performing is a family affair as his two sons, Braden and Dylan, back him up on stage. LeBlanc leads worship at First Baptist Waskom in Texas.
The LeBlancs kicked off their show with My Savior, My God and wrapped up the set with Bring Him Home, a song that seemed written especially for Freedom Fest.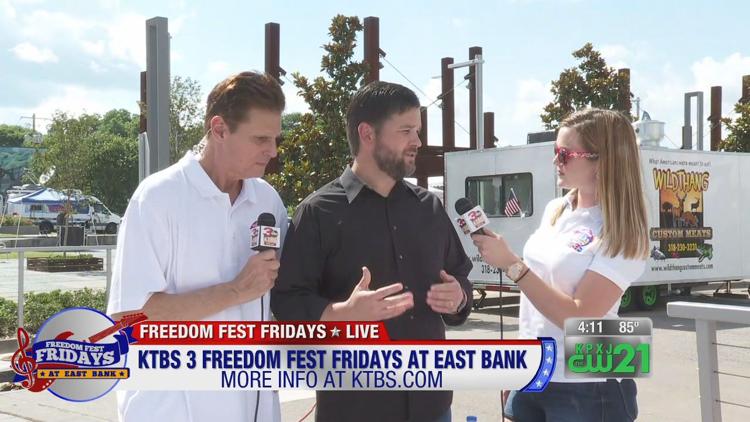 The headliner of the night was Mark Lee, formerly of Third Day.
Lee launched his performance with a brand new song he's never performed in front of a live audience. It was called How To Feel Alive.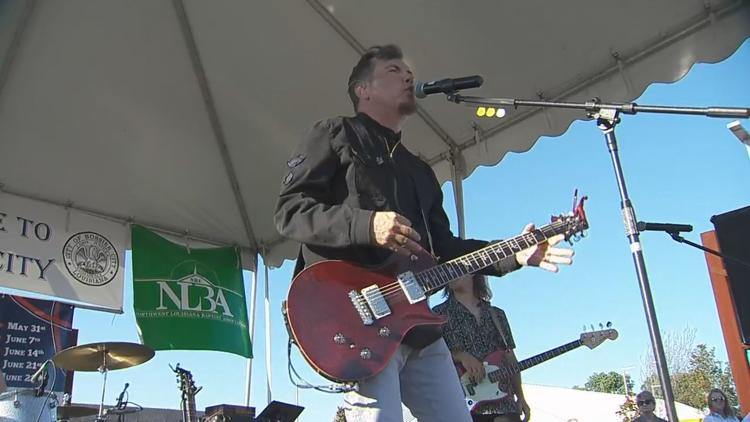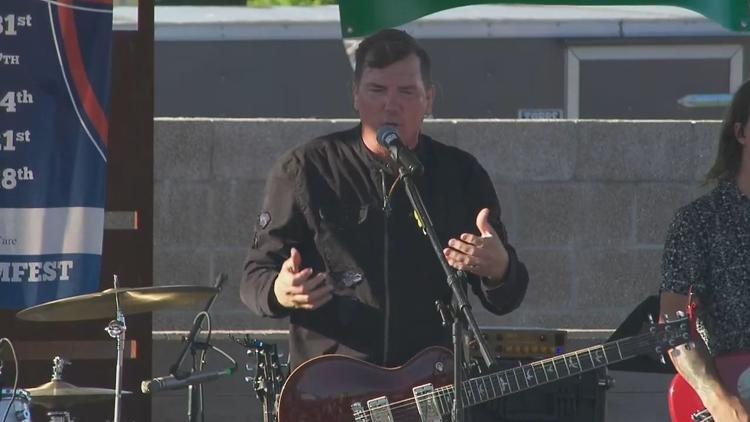 Lee has been encouraging people through stories and songs for practically his entire life. It was in 1991 that he started Third Day with high school friend Mac Powell. Through a career spanning almost three decades, they released 13 studio albums, with total sales of almost 9 million. The band has won four Grammy awards, an American Music Award, and numerous Gospel Music and ASCAP Songwriter awards.
Lee is also a prolific songwriter, writing many of Third Day's signature songs.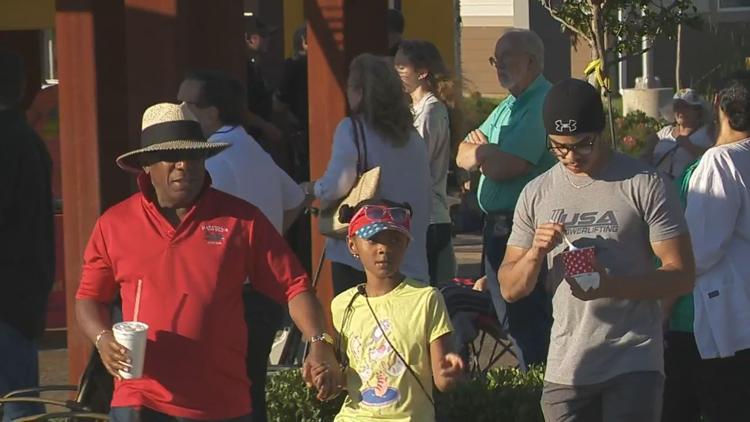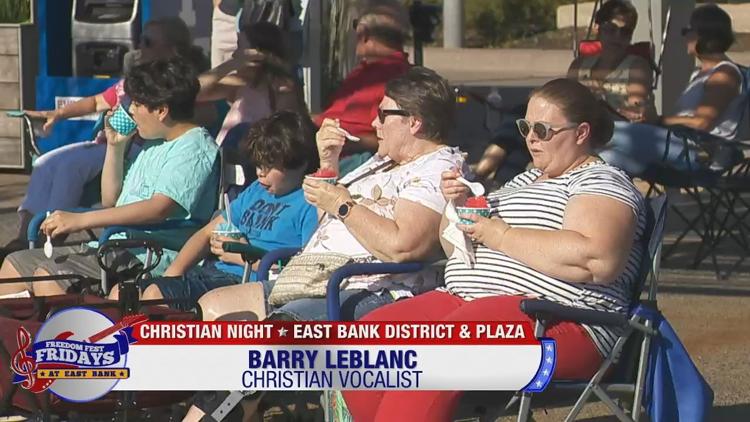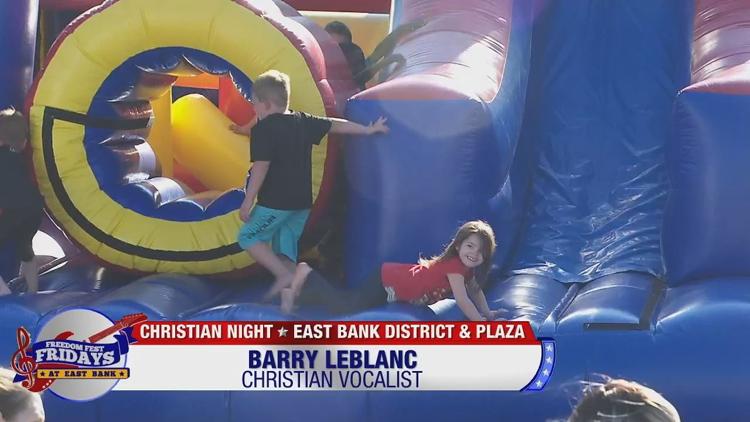 It was a perfect evening for the family to get out and enjoy some great music, good eats from the food trucks and bouncy houses and face painting for the kids.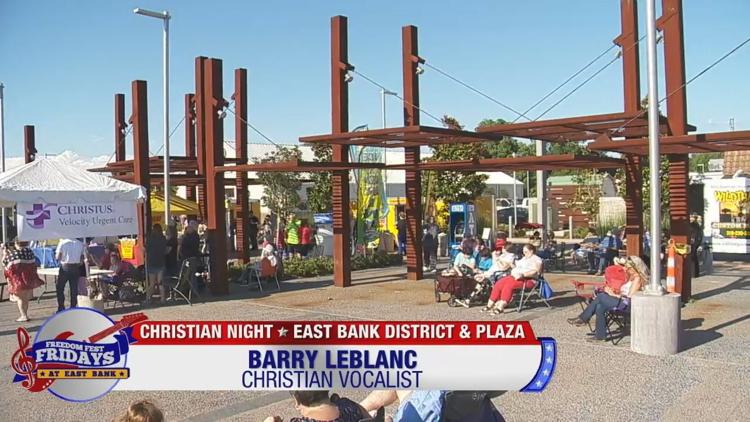 Be sure and join us again for the next three Fridays from 5 p.m. to 8 p.m. as we provide live local bands, your favorite food trucks, free parking, face painting, and a laid-back atmosphere to kick off your weekend right. It's all leading up to the KTBS 3 Freedom Fest Series Finale on July 4th.
Of course, KTBS 3 will broadcast each concert LIVE on your KTBS Everywhere devices. They'll also be available on demand on connected devices. Click here to learn much more about the KTBS Freedom Fest Series.
Next Friday at 5 p.m., the City of Bossier, Christus Velocity Urgent Care, and Margaritaville Resort Casino will take us back in time as they present Red White & Blue Night. It will be an evening of special performances from The Victory Belles and The Van-Dells.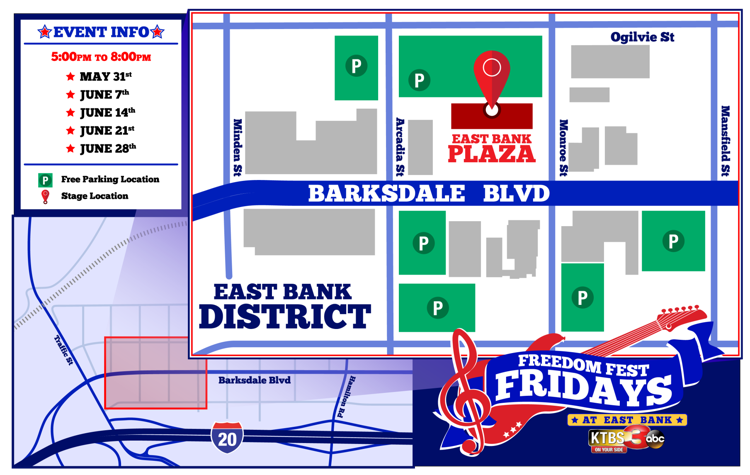 About East Bank District
For the past two decades, Bossier City, like most communities in the U.S., has looked for ways to revitalize its downtown area, but has always been faced with the challenge of how to go about the process and how to finance the project.  Since knowing that a re-energized downtown would aid in the success of the new high technical jobs that were coming to the area and also become a tool for economic development of the downtown area, the City took action and engaged the services of a local architectural firm, McSwain Architecture, to be the project architect for the redevelopment process.