BOSSIER CITY, La. - Mark your calendar. You're invited to a patriotic party Friday evening, June 14. It's Freedom Fest Fridays at East Bank in Bossier City, sponsored by the City of Bossier, Christus Velocity Urgent Care and Margaritaville Resort Casino.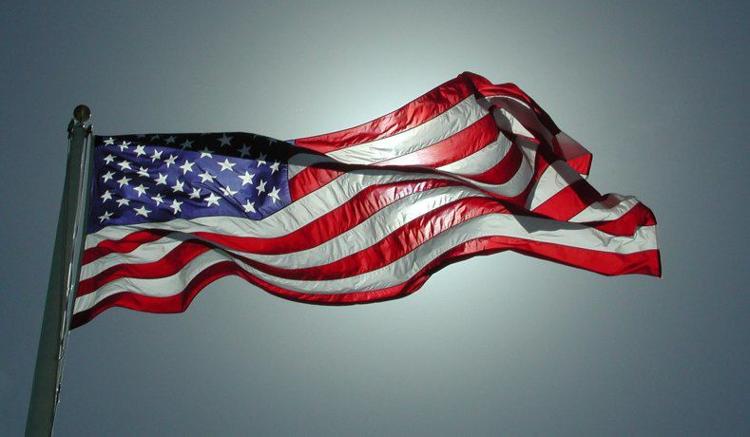 The theme this week is Red, White & Blue. It's also Flag Day and what better way to honor Old Glory. From 5 p.m. to 8 p.m. we'll take a trip back in time and enjoy The Victory Belles and The Van-Dells.
HERE'S YOUR FRIDAY NIGHT FORECAST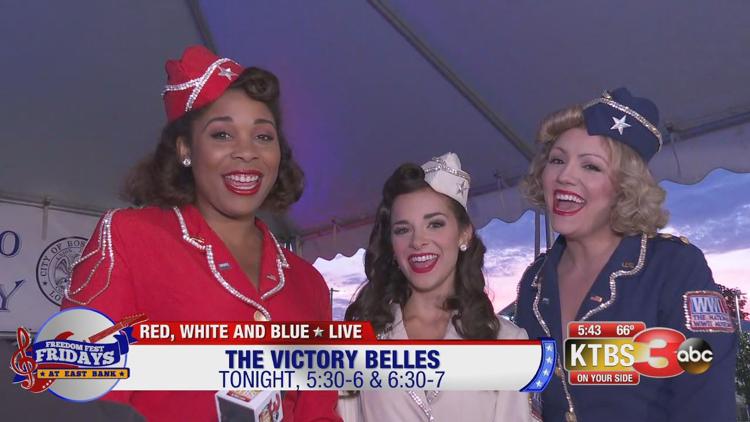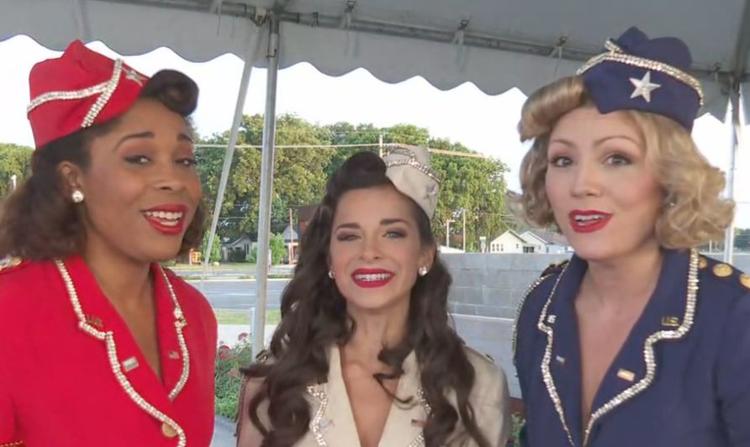 The Victory Belles are a delightful vocal trio performing the music of the 1940s, serenading audiences at The National WWII Museum and across the globe. The music of the 1940s brought hope and joy to our GIs and those on the Home Front alike—and the Victory Belles keep that tradition alive in rich, three-part harmony. Their repertoire includes all the treasured gems of the WWII era plus patriotic classics including a musical salute to each branch of the US armed forces.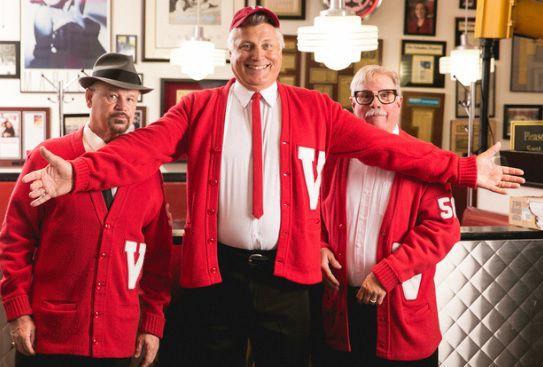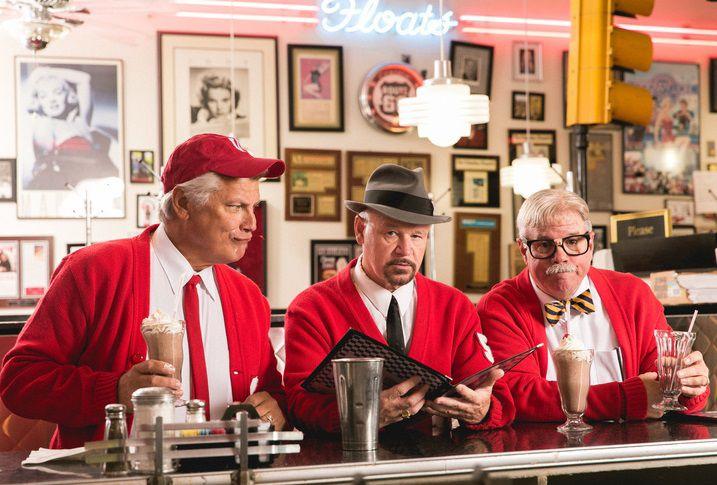 The Van Dells has entertained audiences across the country for years with their fun and exciting tribute to the 50's and 60's. With impressive lead vocals, tight harmonies, and humor, they have been called "The Three Stooges set to music". This upbeat show is packed with comedy, choreography, and all the greatest hits. From Doo-Wop favorites to Motown classics, and everything in between, there's something for everyone to enjoy, including a memorable Elvis tribute and special "guest appearances" by Roy Orbison and The Duke of Earl. Backed by a full five piece band, their solid sound and fast-paced show will keep you smiling, clapping, and laughing the whole way through. The Van-Dells provide timeless entertainment that's fun for the whole family.
Be sure and join us Friday night. It's guaranteed to be a good time for everyone, complete with food trucks, free parking, face painting, and a laid-back atmosphere to kick off your weekend right!
Of course, KTBS 3 will broadcast the entire concert LIVE on your KTBS Everywhere devices. Click here to learn much more about the KTBS Freedom Fest Series.
The 2019 KTBS Freedom Fest Series is brought to you by CHRISTUS Velocity Urgent Care.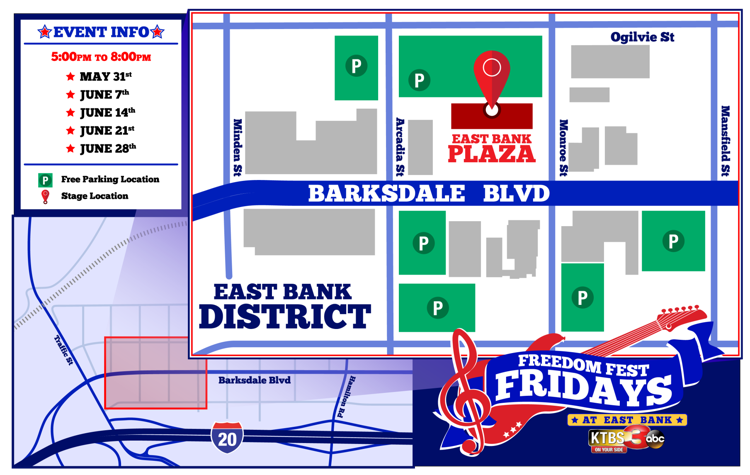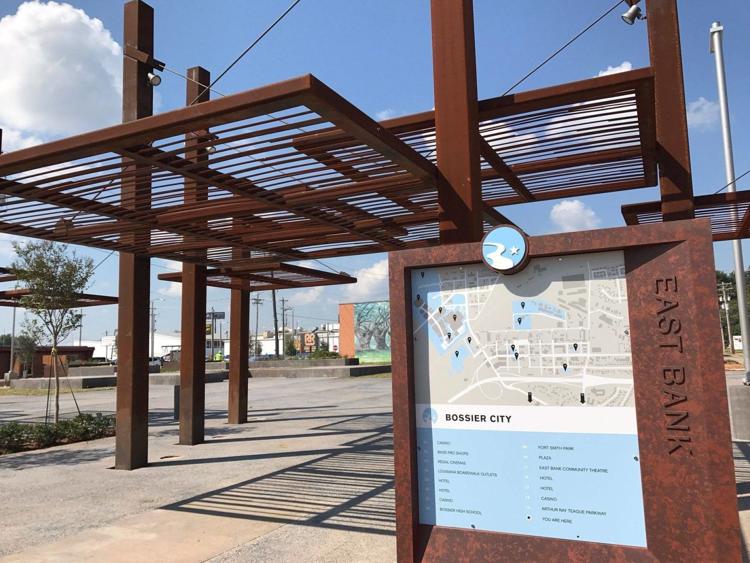 About East Bank District
For the past two decades, Bossier City, like most communities in the U.S., has looked for ways to revitalize its downtown area, but has always been faced with the challenge of how to go about the process and how to finance the project.  Since knowing that a re-energized downtown would aid in the success of the new high technical jobs that were coming to the area and also become a tool for economic development of the downtown area, the City took action and engaged the services of a local architectural firm, McSwain Architecture, to be the project architect for the redevelopment process.