BOSSIER CITY, La. - It was American Idol meets Freedom Fest Friday at the East Bank District & Plaza in Bossier City.
The new venue that's quickly growing in popularity was the place to be if you were in the mood for some great music to close out the work week.
American Idol alums Cade Foehner and Garrett Jacobs rocked the plaza, delighting the crowd.
CHECK OUT THE PERFORMANCES IN THEIR ENTIRETY WITH YOUR KTBS EVERYWHERE CONNECTED DEVICES!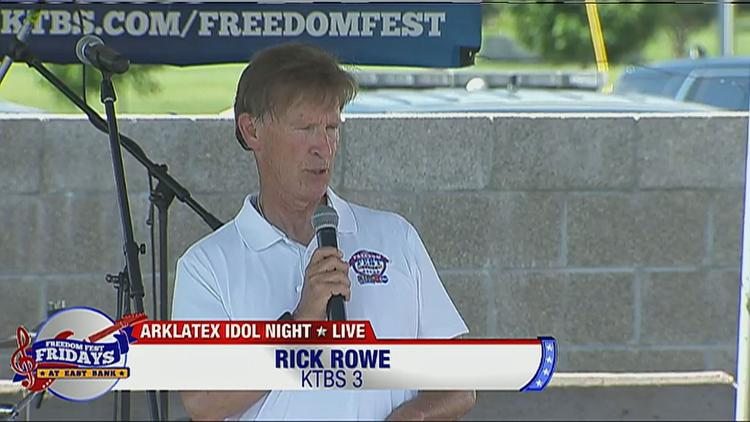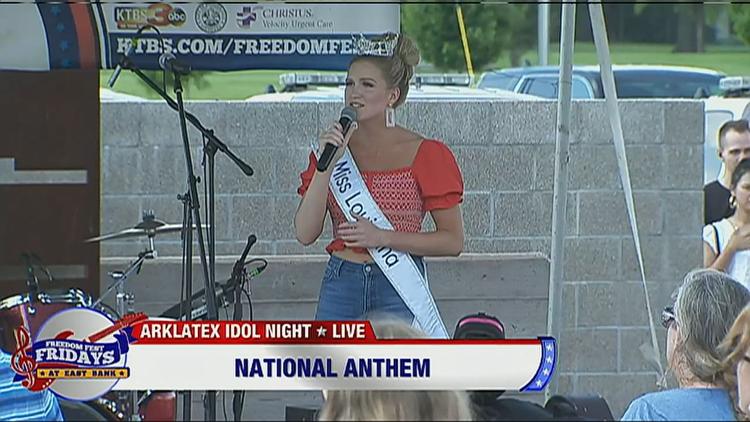 Following the opening prayer by KTBS 3's Rick Rowe, the Pledge of Allegiance and then a flawless National Anthem by the newly-crowned Miss Louisiana, Meagan Crews, it was time to get the party started.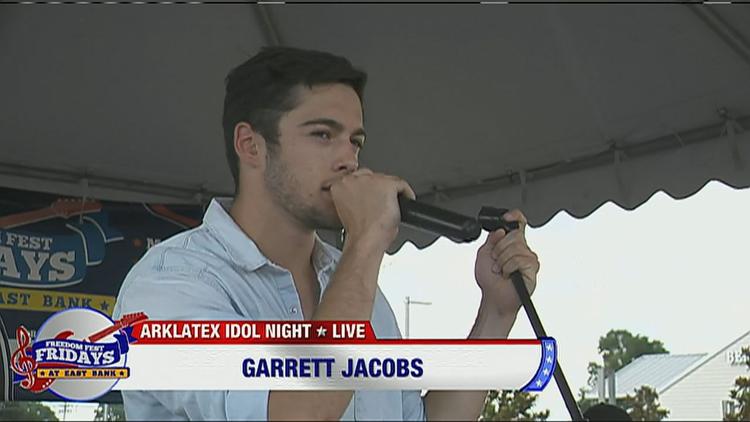 Garrett Jacobs of Bossier City took the stage first, clearly enjoying playing to a hometown crowd. Jacobs' sound is described as a cross between country, pop, soul and blues.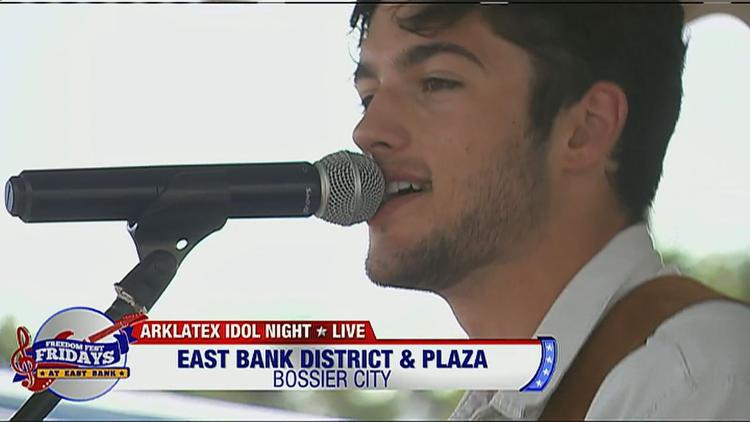 Jacobs currently lives in Nashville, Tennessee as he works on his music.  During his senior year at Benton High School, Jacobs got the opportunity to go to Hollywood and compete on American Idol. He made it all the way to the live shows and the top 14.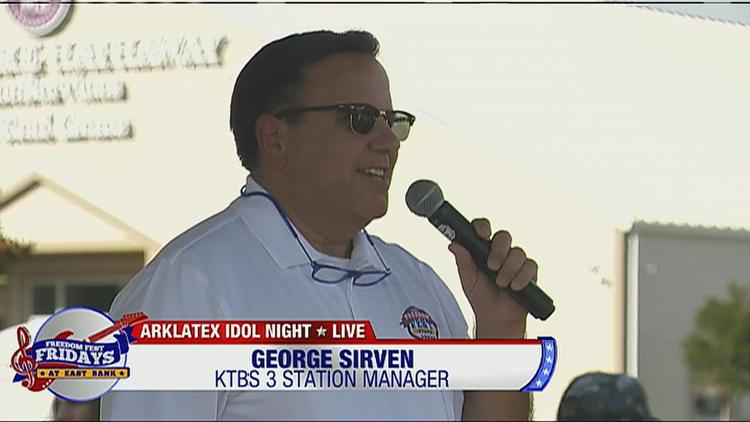 KTBS 3 Station Manager George Sirven then took a moment to thank the crowd for supporting such great talent. He also promised that next year would be even bigger and better.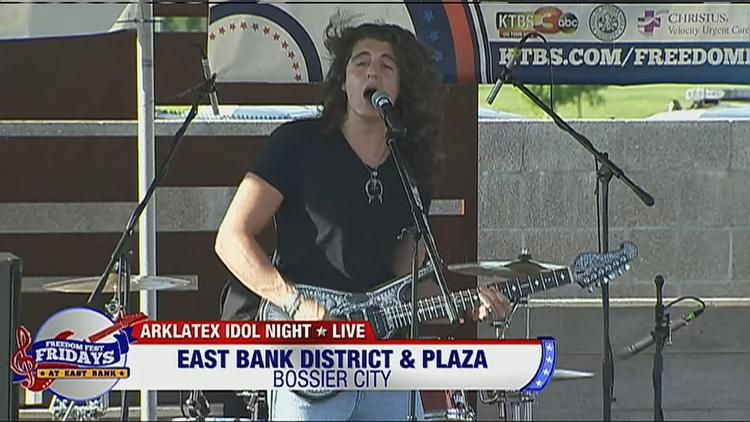 Next up, it was time for American Idol finalist Cade Foehner of Shelbyville, Texas.
Foehner rose to fame participating in American Idol in 2018. He made it to the top 5, fell in love on the show and got engaged to fellow finalist Gabby Barrett. Foehner just wrapped up a nationwide tour, expanding his massive fan base even more.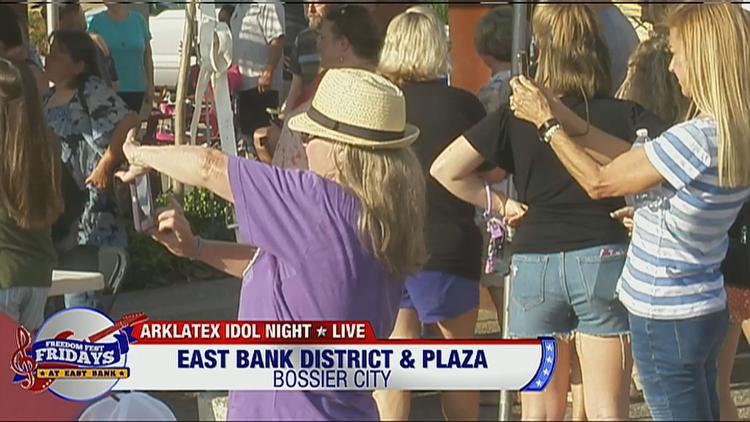 Once again, it was a perfect evening for the family to get out and enjoy some great music, good eats from the food trucks and bouncy houses and face painting for the kids.
Thanks for joining us for the past five weeks for Freedom Fest Fridays. It's all leading up to the KTBS 3 Freedom Fest Series Finale on July 4th.
Of course, KTBS 3 broadcast each concert LIVE on your KTBS Everywhere devices. They're also available on demand on connected devices. Click here to learn much more about the KTBS Freedom Fest Series.
Danielle Scott, American-Brazilian indoor volleyball player, spoke with the crowd towards the end of KTBS 3's final Freedom Fest Friday to talk about Shreveport-Bossier City Olympic Day happening Saturday, June 29.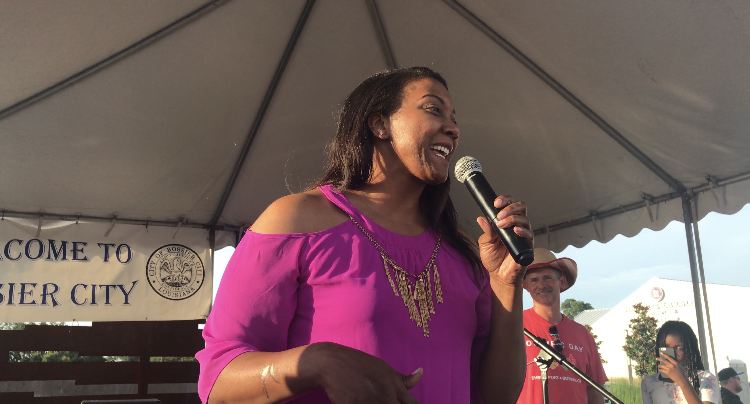 Tim Dement, former American boxer, stopped by Freedom Fest Friday to hear some music from our ArkLaTex Idols. He told KTBS 3 that he hopes Freedom Fest Friday returns next year. He'll be attending tomorrow's Shreveport-Bossier City Olympic Day. 
"This is the place to be!", said Dement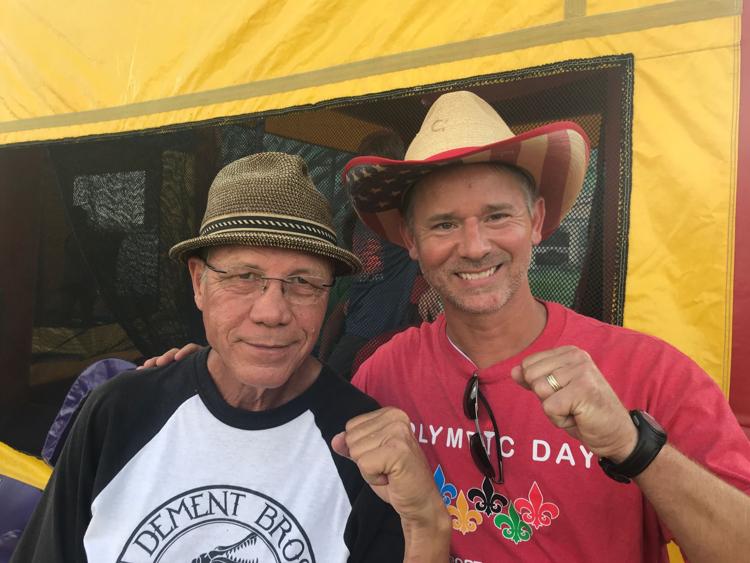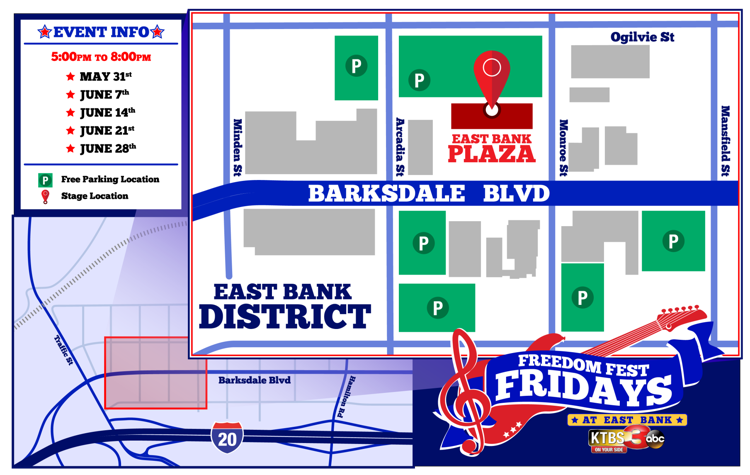 About East Bank District
For the past two decades, Bossier City, like most communities in the U.S., has looked for ways to revitalize its downtown area, but has always been faced with the challenge of how to go about the process and how to finance the project.  Since knowing that a re-energized downtown would aid in the success of the new high technical jobs that were coming to the area and also become a tool for economic development of the downtown area, the City took action and engaged the services of a local architectural firm, McSwain Architecture, to be the project architect for the redevelopment process.