BOSSIER CITY, La. - The City of Bossier invites you to the KTBS 3 Freedom Fest Fridays at the new East Bank District & Plaza to celebrate God and country this Friday at 5 p.m.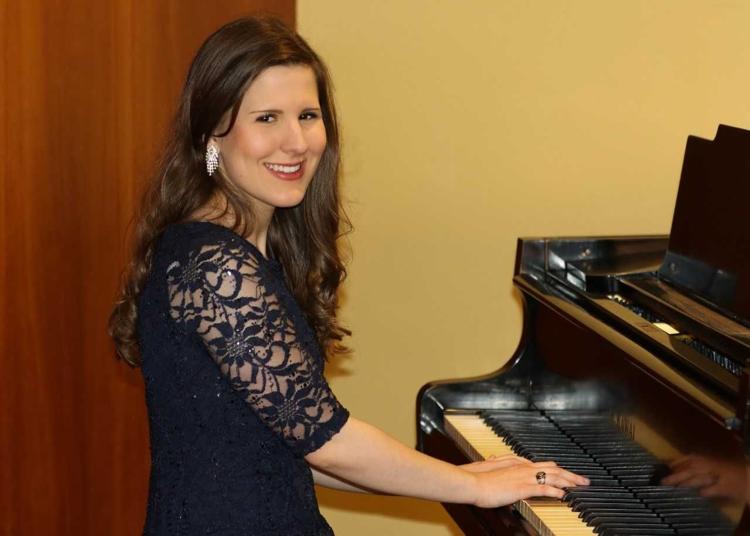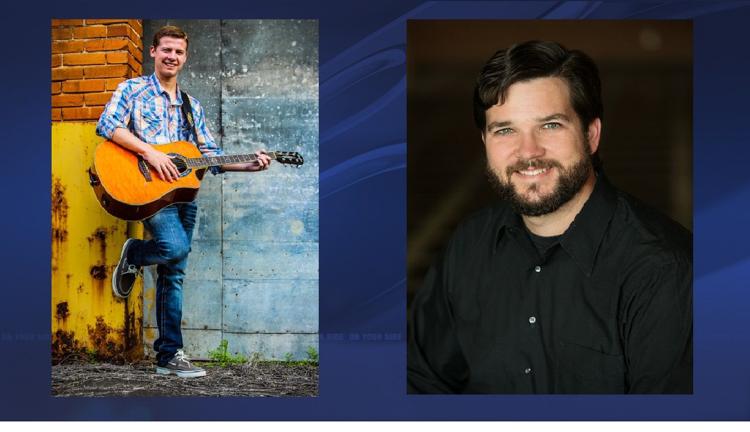 Northwest Louisiana Baptist Association brings songs of praise from Katie Ashcraft, Brock Garrison and Barry LeBlanc to kick off the weekend. Then, Mark Lee, formerly of Third Day, takes the stage courtesy of Dr. Michael Angelo.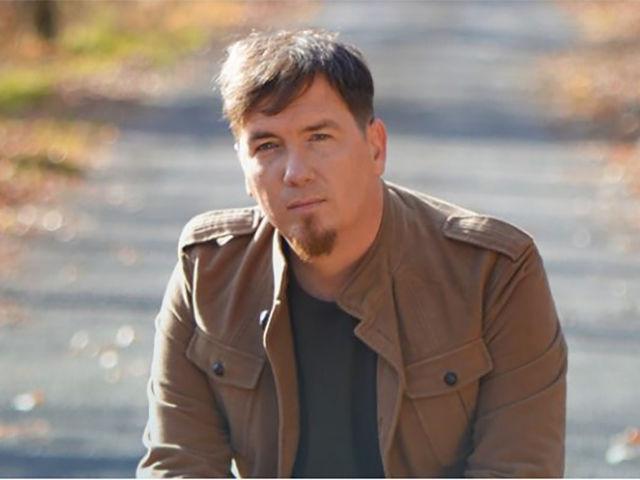 Bring the entire family for a night of music, faith and fellowship that will inspire and lift you up. The 2019 KTBS Freedom Fest Series is brought to you by Christus Velocity Urgent Care.
RELATED ARTICLE - Local Band Night a huge hit for Freedom Fest Fridays at East Bank in Bossier City (5-31-19)
Be sure and join us for from 5 p.m. to 8 p.m. each Friday for the next four weeks leading up to July 4. We'll provide live bands, your favorite food trucks, free parking, face painting, and a laid-back atmosphere to kick off your weekend right! Of course, KTBS 3 will broadcast the entire concert LIVE on your KTBS Everywhere devices. Click here to learn much more about the KTBS Freedom Fest Series.
HERE'S YOUR FRIDAY NIGHT FORECAST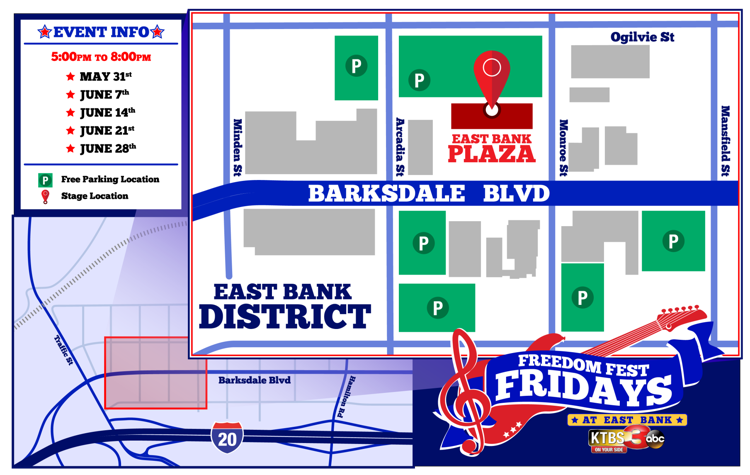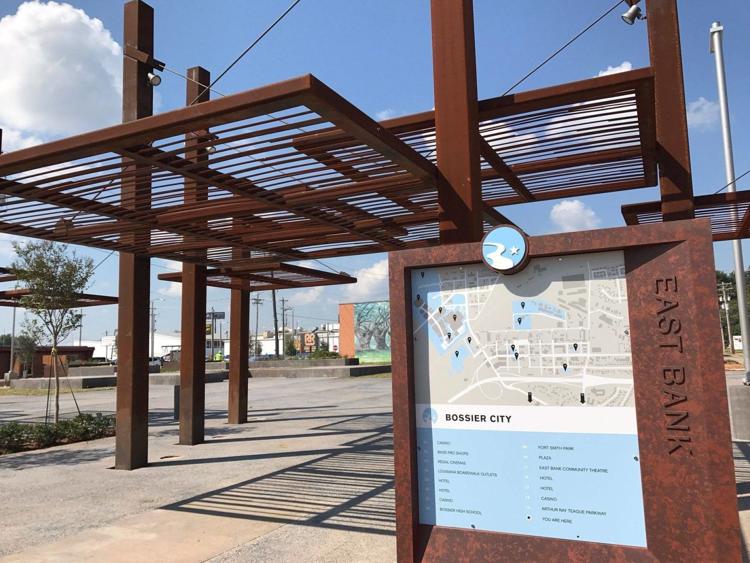 About East Bank District
For the past two decades, Bossier City, like most communities in the U.S., has looked for ways to revitalize its downtown area, but has always been faced with the challenge of how to go about the process and how to finance the project.  Since knowing that a re-energized downtown would aid in the success of the new high technical jobs that were coming to the area and also become a tool for economic development of the downtown area, the City took action and engaged the services of a local architectural firm, McSwain Architecture, to be the project architect for the redevelopment process.