SHREVEPORT, La. – KTBS 3 is proud to announce its 12th annual Freedom Fest Finale on July 4, 2020. This year we're celebrating God and country. Our headliner is the Shreveport Symphony Orchestra in a concert like none other. KTBS 3, in partnership with the Shreveport Symphony, conductor Michael Butterman and 42 members of the orchestra present a virtual symphonic production with several patriotic compositions. KTBS's production department will complete the musical performances into a unique virtual concert.
CLICK HERE TO LEARN MORE ABOUT THE KTBS 3 FREEDOM FEST SERIES!
The Symphony concert will be played throughout the evening in a televised production including performances from Charity Gayle of Houston, Betty Lewis of Shreveport, and KTBS 3's Linnea Allen.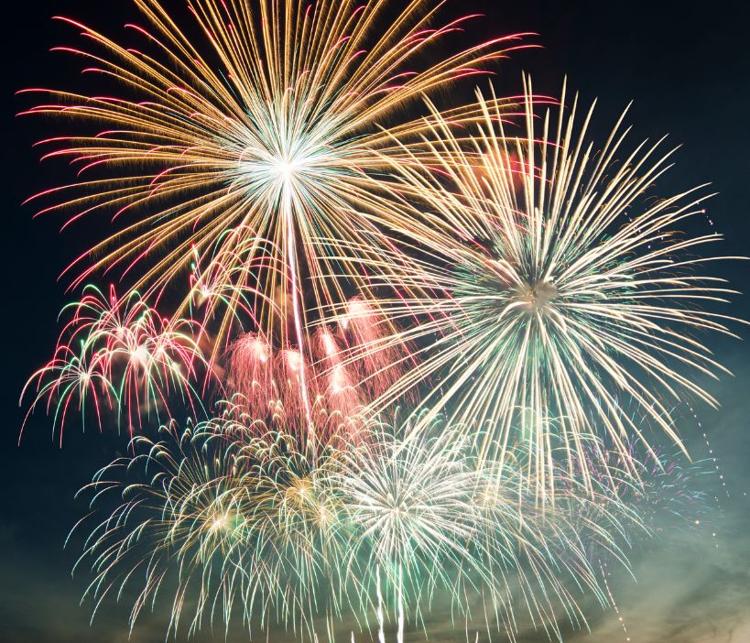 Fireworks will launch from eight locations across the ArkLaTex including Natchitoches, Texarkana, Ruston, Blanchard, Benton, South Shreveport, the Shreveport Fairgrounds and Downtown Shreveport. Of course, the best seat in the house is right in your own home. Viewers can watch the fireworks at 9:15 p.m. live on KTBS 3 and KPXJ-CW 21. The entire televised Freedom Fest Finale will air on KTBS 3 beginning at 6 p.m. on July 4th.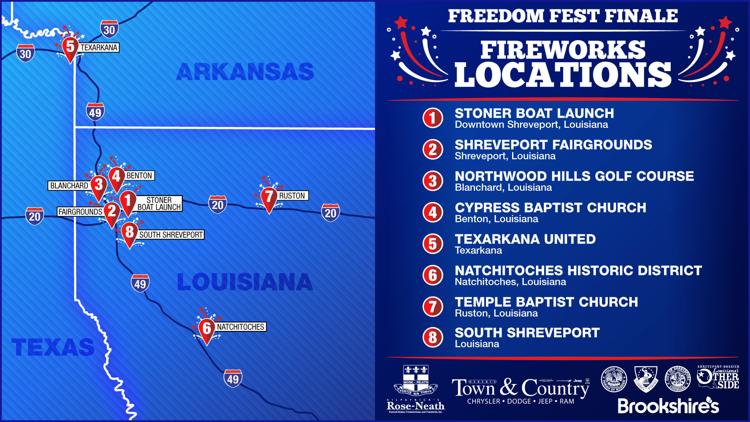 Station manager, George Sirven states, "This year we will come together in a way like never before to honor our faith, find hope in the future, and celebrate our patriotism. This event is one that will do so safely and inspire our community for better days to come."
July 4th will kick off with the 36th annual Firecracker 5K. The Kids Run is at 7:30 a.m. with the main event set for 8 a.m. at Mall St. Vincent. Click here for more details.
Due to the COVID-19 pandemic, the organizers have put guidelines in place to adhere to the governor's Phase 2 mandate that acts to limit contact and uphold physical distancing.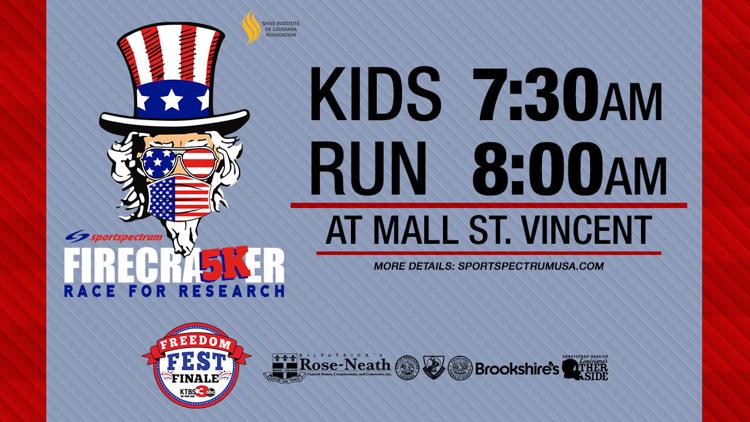 CLICK HERE TO SEE INSPIRATIONAL MESSAGES OF FAITH, HOPE & PATRIOTISM!
Join KTBS 3, the Shreveport Symphony Orchestra, and the entire ArkLaTex as we celebrate faith, hope, and patriotism. For more information and for a schedule of events, go to KTBS.com/FreedomFest.
As always, we want to see how you are celebrating Independence Day. Share your photos with us using #KTBSSalutes on social media or simply email them to pics@ktbs.com. We'll be showing them off on TV and online.
Thanks to our presenting sponsor Kilpatrick's Rose-Neath Funeral Home and our finale sponsors the City of Shreveport, Brookshire's Grocery, Bossier Police Jury, Caddo Commission and Shreveport-Bossier Convention & Tourist Bureau.