NATCHITOCHES, La. - COVID-19 isn't stopping the 2020 KTBS 3 Freedom Fest Finale. In addition to launching fireworks in downtown Shreveport, we're firing them off in several other locations. We have a total of eight fireworks locations, all launching at 9:15 p.m. on July 4. The best seat in the house is right in your own home, on your television screen or mobile device. 
CLICK HERE TO LEARN MORE ABOUT THE KTBS 3 FREEDOM FEST SERIES!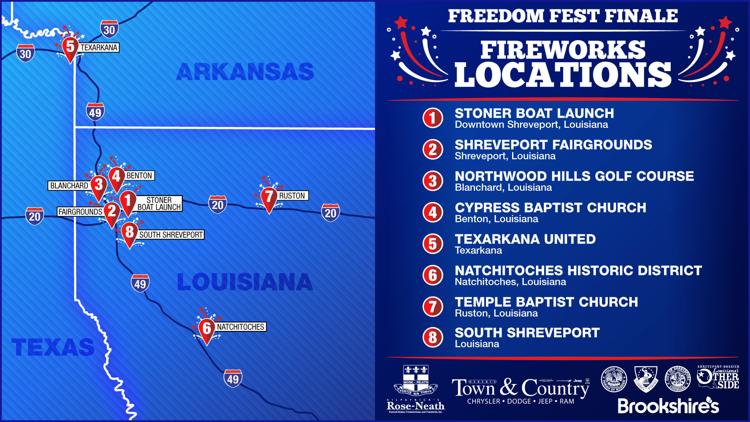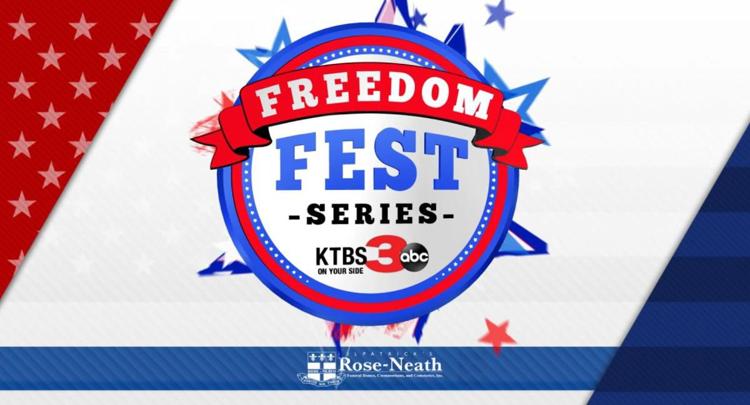 CLICK HERE FOR NATCHITOCHES' FREEDOM FEST FINALE FORECAST
On July 4th, the City of Natchitoches will have plenty of fun activities throughout the day to keep you and your family busy, but safe. 
Starting at 8 a.m., the Natchitoches Farmers Market will offer fresh fruits and vegetables along the downtown Riverbank.

 

At 10 a.m. and lasting until 9 p.m., Cane River Paddle & Peddle Sports will offer rentals for SUP (Stand Up Paddle Boards), Kayaks, and Hydrobikes along with 23 flavors of snowballs.

 

The Cane River Queen with Capt. Paul and Cruise Director Julia Coleman will offer boat cruises from 10 a.m. until 8 p.m., ending with a highlight finale fireworks cruise. 

For reservations call 318-663-7787.

 

The Riverbank will also feature three food vendors starting at 5 p.m.

 

Public parking is available along Front Street and within the Historic District.

 

Public restrooms will be open.

 

Restaurants and stores will open to the public throughout the day.

 
For additional information call the Main Street Office, 318-357-3822. 
Stay tuned to KTBS 3 as we lead up to the big Freedom Fest Finale on the 4th of July.