SHREVEPORT, La. - Americans are proud and grateful to have been born in the United States and for those who emigrated from other countries, the opportunity to become a U.S. citizen is something many cherish greatly. Iliana "Ann" Day, is one of them.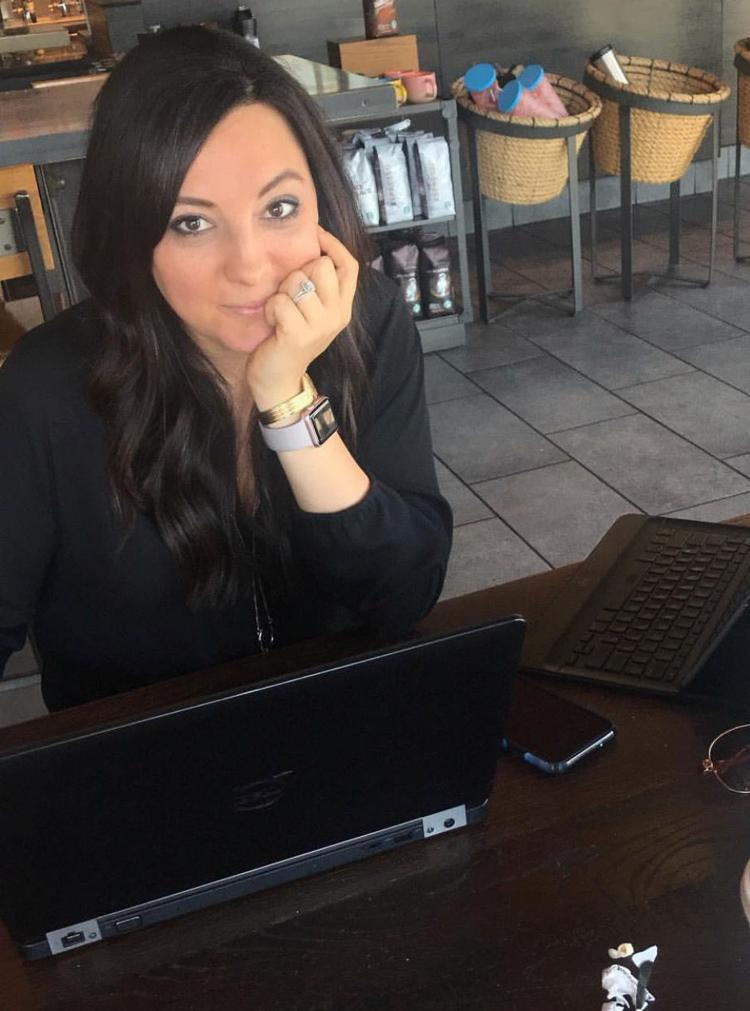 "In the 4th grade, Iliana was too difficult to pronounce," Day said. "My teacher dubbed me Ann and it has just kind of stuck."
That was here in the U.S where she emigrated to at the age of ten from Bulgaria.
"It was in 1990," she said. "I remember my dad came home one day and he said, 'I think we are going to move to the United States.' Bulgaria is a really small country. You hear about the United States, but you don't really picture it."
In September of 1990, Ann along with her mother and little sister made the more than 5,800 mile journey to the U.S. They joined her father, a Ph.D. who was already working in Louisiana doing research for LSU Medical Center.
"The first thing I remember is that blast of heat hitting you when you get off the plane at the Shreveport airport," Day said. "We actually went to Piggly Wiggly that night. I just remember seeing the candy aisle. Suddenly, the thought of opportunity and having a different life hit us all at the same time."
Now, Day had a chance to do something incredible with her life. Shreveport became her new home and her love for country became a feeling shared between two distant lands.
"We embraced the culture without having to really sacrifice some of the customs and the history and the culture of Europe," Day said.
She didn't enroll in school right away. Day tried learning English before jumping in head first.
"I remember watching "Love Connection" and tried to pick up on what they were saying to understand phrases," she said.
Day eventually learned the language, enrolled in school and was quickly enjoying her new American life, but there was something missing.
"We were always in an INS building or an embassy trying to make sure we had the proper documentation," Day said. "I didn't really realize what that looked like until I was toward the end of high school and I had to think about, 'am I here legally. Do I need to fill out more paperwork.'"
After years of going through different visa extensions, and nail biting moments to meet deadlines, her parents started working on obtaining a green card. Day's mother started the paperwork, but she suddenly passed away during that process.
"Because she was the primary petitioner, we had to start the process all over," she said. "My dad, a widower, is trying to figure out, 'I have these two girls. Everything was in my wife's name. What do I do.' We went through the process all over again."
Day finally got her green card which allowed her to become a legal permanent resident. She still wasn't a U.S. citizen and that meant she couldn't vote. When she became an adult, Day started the process of becoming a naturalized citizen.
"When I went through the process it was very much like, there was a little information online, but you had to go to this office and print out this form and if it ever got messed up then you had to go through and stand in line," Day said.
There was a lot of paper work, jumping from building to building, and the financial cost was high.
"I never really minded because of what stood on the other side," she said.
The final step took place in New Orleans. She was interviewed and took a short exam.
"I always thought it was like the movies, you had a 100-page multiple choice test to take, but it was very different," Day said. "They were testing you more to see if you understand the language and you are able to socialize and contribute to society."
She passed with flying colors. Today, Day is happily married with children and works in the corrections. She is a proud American citizen. Like our ancestors, she is an immigrant, a shining example of what it means to be American.