SHREVEPORT, La - The KTBS 3 Freedom Fest Finale is set for this Saturday evening, and this year will be bigger than ever.
CLICK HERE TO LEARN MORE ABOUT THE KTBS 3 FREEDOM FEST SERIES!
Due to COVID-19, this year's Finale will not take place along the Shreveport riverfront. Instead, we will be featuring firework displays in eight locations across our viewing area and showing them live at 9:15 p.m. Saturday.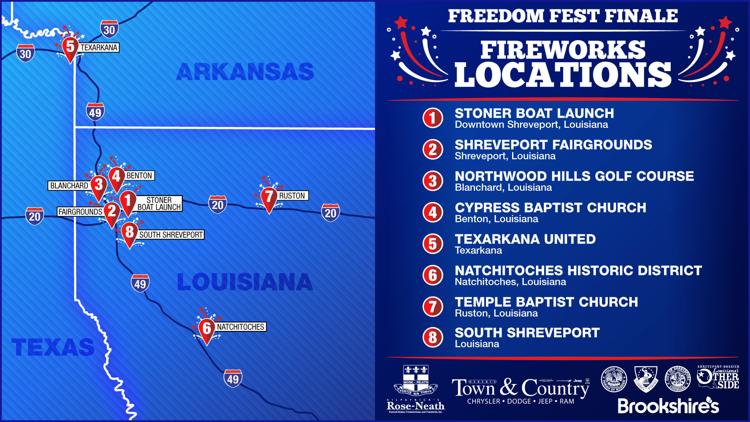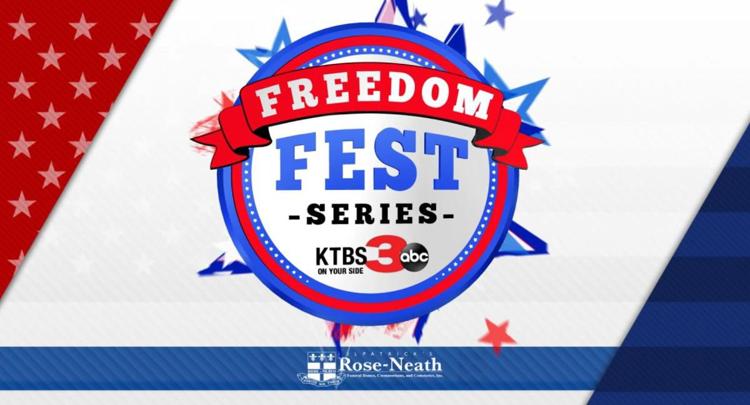 CLICK HERE FOR STONER BOAT LAUNCH'S FREEDOM FEST FINALE FORECAST
One of those locations is the Stoner Boat Launch. People are invited to come out to Clyde Fant Parkway and view the fireworks from the comfort of their car. Other viewing locations also include areas along the riverfront area on both Shreveport and Bossier City sides of the river.
-Location:  Stoner Boat Launch
-Food will not be available at this location
-No entertainment and no restrooms
-Fireworks start at 9:15 p.m.
-Social distancing is encouraged
The Freedom Fest Finale will be aired on KTBS 3 and KPXJ CW 21 on July 4th from 6 p.m. to 10 p.m. Click here for all of the details.