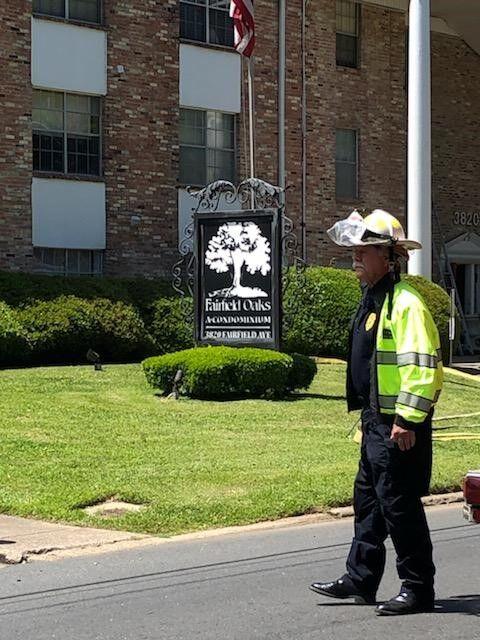 SHREVEPORT, La. - Shreveport firefighters battled a multiple story condo building fire in the 3800 block Fairfield Avenue Wednesday afternoon. Firefighters remained on the scene overnight and into Thursday morning to watch for any danger and extinguish hot spots.
Heavy smoking was seen coming from the roof of Fairfield Oaks Condominium when firefighters arrived. 
The fire was found in the attic of the building and soon broke through the roof on the right side of the three-story building. Flames were also visible in top floor condos.
At 3:15 p.m., firefighters were removed from the building as snorkel trucks flooded the building with water. Over 30 fire units responded to the scene.
SFD spokesman Clarence Reese Jr. said one resident was rescued from a second-floor balcony. All other residents evacuated on their own. 
So far, no injuries have been reported.
It took 18 fire units, 7 support staff, with approximately 60 firefighters to extinguish the fire in 3 hours and 32 minutes. The building has been deemed a total loss at this time.
It's too early to determine the cause, Reese said, but the third floor suffered extensive damage. The rest of the units likely will have a "good amount of smoke and water damage." 
A fire investigator was on the scene, as well as the SFD's support group, Signal 51. 
The American Red Cross disaster team was on scene to work with the Fairfield Oaks Home Owners Association.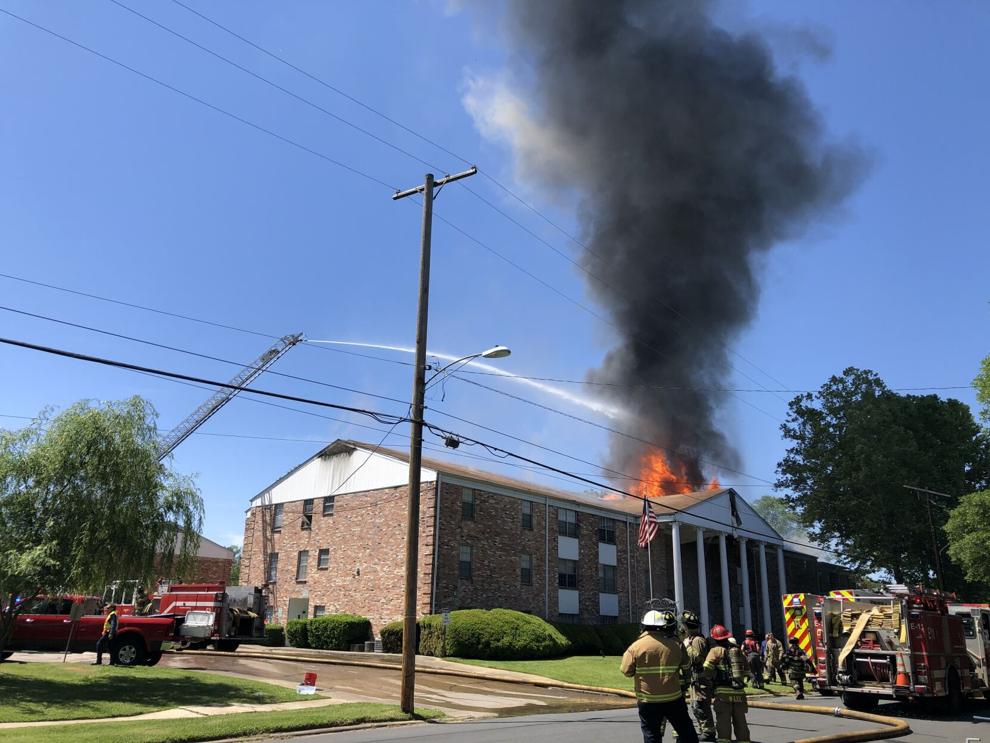 ON YOUR SIDE
American Red Cross disaster responders are often the first ones on the scene of a fire to provide care, compassion and a helping hand.  That individual assistance is vital to families as they struggle to get on the path to recovery.
Individuals or businesses can donate directly on the American Red Cross website or by visiting your local chapter website.  Partner agencies accept donations as well.
American Red Cross Partners:
Volunteering is also a great way to give back to our community and helps out tremendously.  Contact the American Red Cross if you can help.  In Shreveport they are located at 805 Brook Hollow Dr. and the phone number is (318) 865-9545.