SHREVEPORT, La. – When the Louisiana State University Board of Supervisors meets next week, they are expected to vote on the contract of Dr. G.E. Ghali, the chancellor of LSU Health Shreveport.
Ghali was appointed interim chancellor in February 2016 and assumed the role permanently that October. His contract expires at the end of 2019.
According to multiple sources with direct knowledge of the situation, Ghali's contract should have been addressed in June. They say the fact that the board has waited until essentially the eleventh hour has raised concerns at the medical school and among those who support it.
"Of course, everyone is concerned. The people of north Louisiana that he serves are concerned," said Sen. Greg Tarver of Shreveport. "But … we want to give the board the right to make the decision. We don't want politics to creep into it too much."
Tarver said he and other state senators representing Shreveport plan to send a letter to the board in support of Ghali.
"The medical school has been moving forward. We broke ground on a new building," Tarver said. "(Ghali) thinks about tomorrow. He works with everyone, he interfaces with the community really well, and he's just a good person – good for the movement and the progress of LSU med school."
Tarver suggested that the board simply wanted to vote on Ghali's contract along with Dr. Larry Hollier, the chancellor of LSU Health New Orleans. But he also alluded to other forces at play behind the scenes, repeating "I hope politics will not creep into it" multiple times during a conversation with 3 Investigates.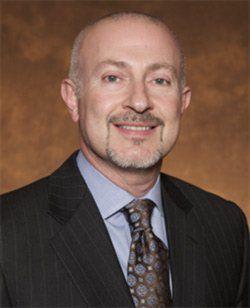 Tarver would not go into detail.
Other sources that spoke to 3 Investigates under the condition of anonymity said the delay in re-signing Ghali could be tied to his relationship with Jim Elrod, the longtime CEO of Willis-Knighton Health System. Willis-Knighton is a primary competitor of Ochsner Health System, which operates the hospital connected to the medical school.
Chuck Daigle is the CEO of Ochsner LSU Health. He made headlines in 2017 as the chief operating officer at Willis-Knighton, who along with other top doctors at the health system, attempted to oust Elrod.
The sources also point to the 2017 demotion of Dr. Anil Nanda from his position as the head of the med school's neurosurgery department, after Ghali discovered that Nanda had billed government health insurance programs for surgeries he did not perform. LSU Health paid more than $730,000 in fines and reimbursements to the federal government as a result.
Nanda, who had gained support and admiration from many in the Shreveport community during his years at the medical school, received a cheerful sendoff in 2018 when he departed LSU to run a neurosurgery department at a medical school in New Jersey.
The sources said some people with influence are still unhappy that Nanda is no longer with LSU.
Tarver said he's spoken with LSU President King Alexander Tuesday night and is optimistic that Ghali's contract will be renewed.
3 Investigates reached out to LSU Health Shreveport, which did not comment on record.
Multiple messages left for Ghali's personal attorney have not been returned.