UPDATE on Tuesday, June 30:
SHREVEPORT, La. -- Eight Shreveport police officers are accused of violating their duties as law officers when they used excessive force used against two men at the conclusion of a traffic chase in Shreveport, according to Caddo Parish District Attorney James Stewart.
Indicted on felony charges of malfeasance in office are officers Treveion Montreze Brooks, 24; William Cody Isenhour, 23; D'Andre Mario Jackson, 24; Aaron Christopher Jaudon, 29; Christopher Owen McConnell, 35; Brandon Marquis Walker, 27; Mark Ordoyne, 25, and David Francis Jr., 45.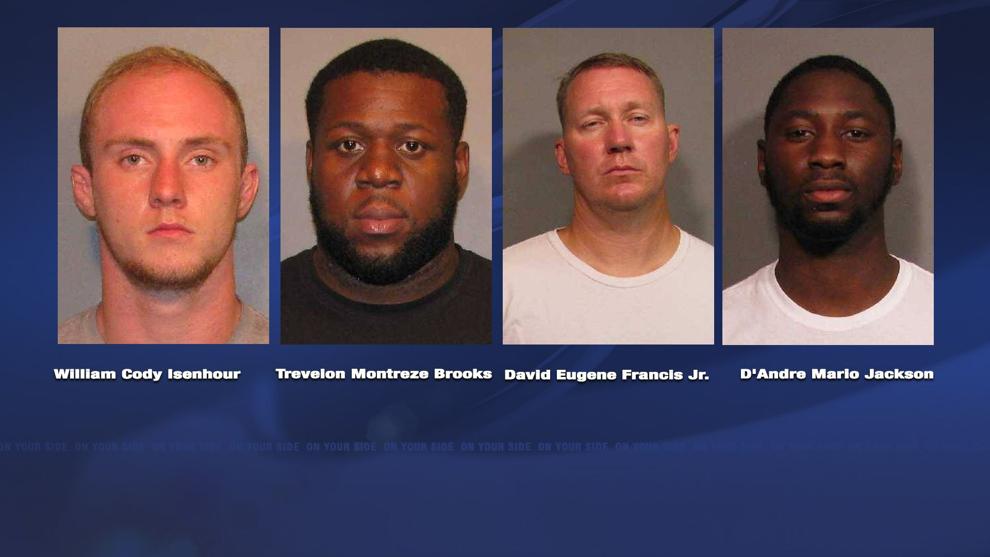 All but Ordoyne surrendered at the Caddo Correctional Center after Monday's sealed indictments were returned and released on a $7,500 bond each. Ordoyne surrendered today. 
Stewart held a virtual news conference at 11 a.m., where he gave an update on two unrelated in-custody deaths under investigation. He did not talk about the officers' indictments, instead providing a news release with detailed information of the traffic stop that influenced the arrests. 
Police Chief Ben Raymond released the following statement following Stewart's briefing: "The incident in question occurred on January 24, 2020, and an investigation was launched that day. On March 6, 2020, detectives delivered their investigative packet to the Caddo Parish District Attorney's Office for review. I was notified of the indictments of eight officers yesterday. All parties are innocent until proven guilty and in order to preserve the officers rights to due process I will not make any further comments at this time."
Sgt. Michael Carter, who heads up the Shreveport Police Officers Association, said the officers are in the process of securing their attorneys.  The charges, he said, were "a surprise" to the police officers.
According to Stewart's office, the incident started in the 700 block of Central Street in Shreveport. SPD dash cameras show that police officers attempted to engage the driver, Chico Bell, 39, of Shreveport, and his passenger, Damon Robinson, 43, of Bethany, as the men's vehicle left a private residence.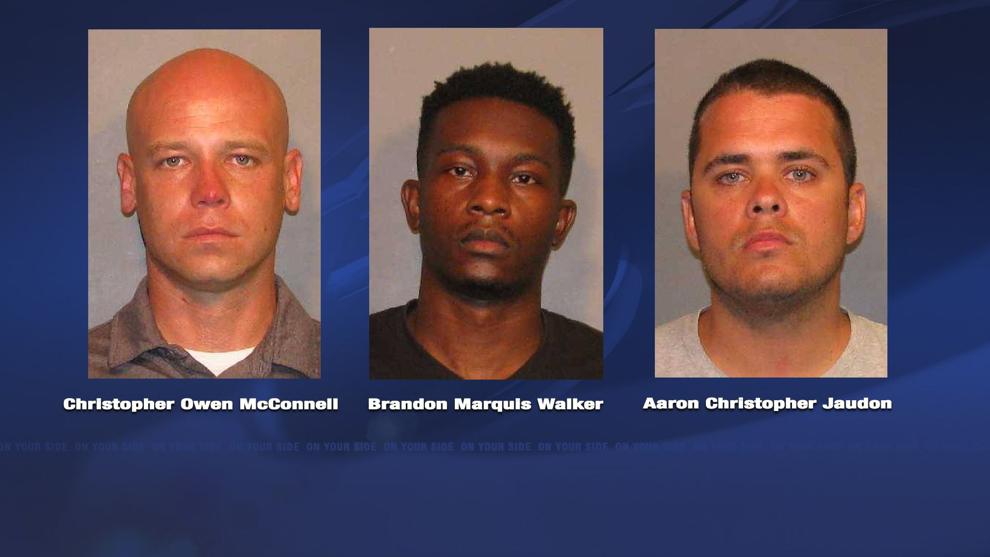 The officer turned on his lights and siren, intending to stop Bell and Robinson for seat belt violations, but Bell and Robinson drove on. A pursuit began and other officers joined the chase with police vehicle video showing that Bell threw several unknown objects from the window of his Chevrolet truck during the chase.
A Caddo Parish Sheriff's deputy assisted with the pursuit; his dash cam indicated the vehicle came to a stop on Linwood Avenue. Dash cameras show that after stopping, Bell and Robinson raised their hands, and then stuck both hands up out of the windows of the truck, in an apparent attempt to surrender without resistance.
SPD officers and one Caddo deputy approached the truck and SPD officers pulled Bell out the truck through the driver's window. While doing so, SPD officers began striking, kicking and tasing him to the torso and other areas of his body. According to medical records, Bell suffered injuries, including a broken orbital plate, according to the district attorney.
A SPD officer punched the passenger, Robinson, multiple times through the open truck window, while Robinson's hands were being held by other officers. SPD officers then took Robinson to the ground, where one officer apparently struck him in the face with a flashlight, despite Robinson's hands being behind his back, the news release states.
Robinson's nose was broken in several places. The Caddo deputy noted that Robinson was compliant during the police encounter and offered no resistance. The Caddo deputy's body and dash camera video confirmed his assessment, Stewart said in the release.
SPD officers reported that they recovered items thrown from the vehicle: very small amounts of ecstasy, cocaine and a stolen gun that was found the next day along the route of the chase.
Police arrested Bell for flight from an officer, possession of Schedule I controlled dangerous substances, possession of Schedule II controlled dangerous substances, obstruction of justice, cyberstalking and a fugitive matter. Police arrested Robinson for resisting an officer.
The District Attorney's office has dismissed all charges "due to unnecessary excessive force being used by SPD officers to make the arrest," Stewart said.
Caddo Parish Sheriff Steve Prator notified Stewart of his concerns based on the Caddo deputy's report, dash and body cam evidence and the excessive force being used during the stop.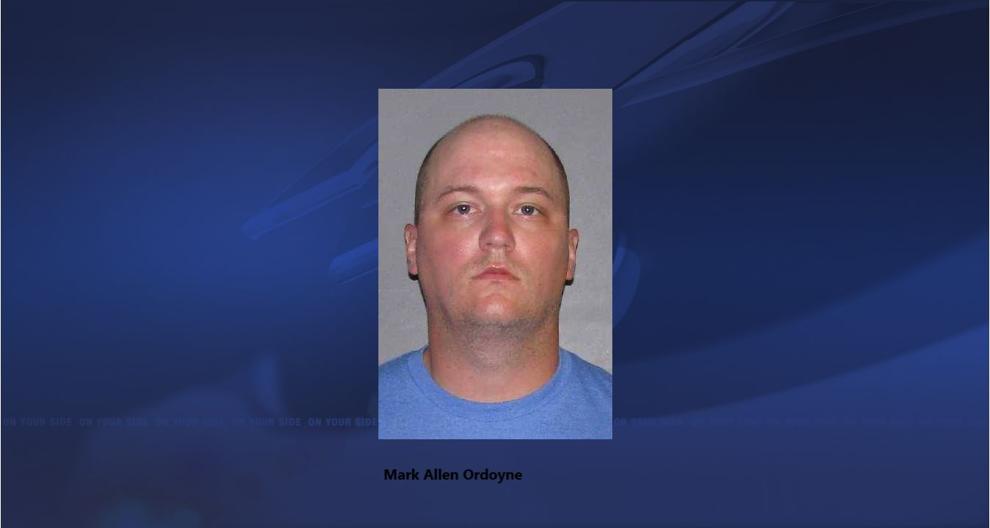 SPD handed over its investigation of the officers' actions on March 6. The Louisiana governor's stay-at-home order for COVID-19 took effect March 23, which paused the District Attorney's review until Phase 1 of the stay-at-home order was complete.
The DA's office interviewed the victims June 5 and obtained complete medical reports on June 15. 
"The nation is going through a reckoning because, in the past, officers were too infrequently held accountable for bad policing. While it isn't pretty, this is the change citizens are demanding. My administration has identified funding for body cameras and expects to have them by the end of the summer. We are also analyzing existing funds to start a crisis intervention program that will allow counselors to help address emergency mental health calls. Reform takes work, but I am committed to that work," Mayor Adrian Perkins said in a prepared statement.
According to records provided to KTBS, Brooks, Isenhour and Turner have been on administrative leave since January. McConnell was placed on departmental leave on Jan. 27, but he was no longer on the list as of May 11.
Ordoyne's retirement submitted on June 17 is pending.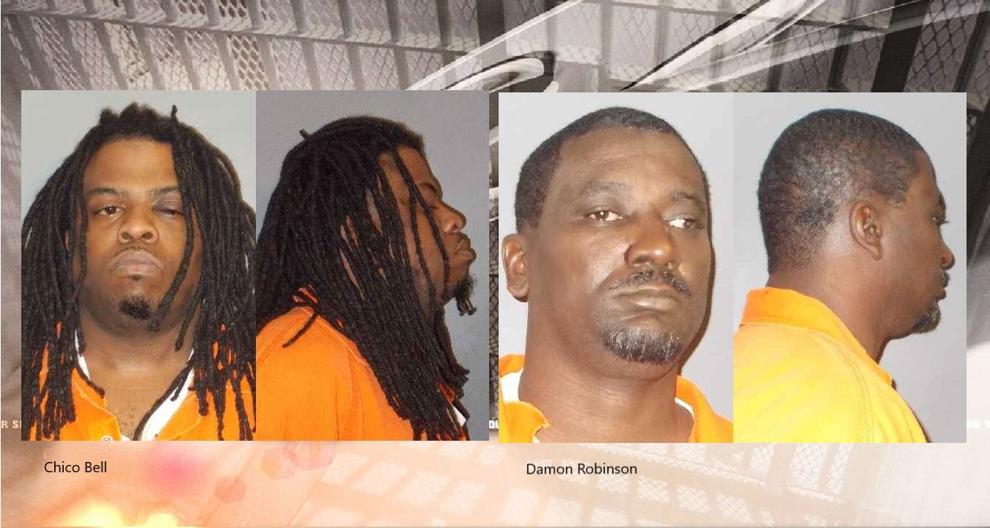 Bell and Robinson are no strangers to the court system. Bell has 15 minute entries for crimes ranging from cyberstalking -- the most recent with a formal charge filed on May 26 -- to possession of drugs dating to 2004. 
In addition to the dismissal of the charges related to the January arrest, Bell has had other charges dismissed including aggravated kidnapping, possession of a firearm by a convicted felon and illegal possession of stolen things. Bell has pleaded guilty to assorted drug charges and has spent time in prison. 
Robinson's court minute entries are fewer with five arrests ranging from 2002 to 2020. He's also had charges such as possession of a firearm by a convicted felon and aggravated flight from an officer dismissed in 2019 and 2009, respectively. He was placed on probation in 2011 for a guilty plea to possession of marijuana. 
J. Antonio Florence, the attorney representing Bell and Robinson, said his clients' past should not have been a factor during the police stop.
"The problem with narrative is, what a person is being arrested for at the moment, his history has nothing to do with that. For example, if a person is speeding, not because I broke into a house two years ago, not because I was arrested for murder but because I was speeding," said Florence. 
Florence said clients were no threat to the officers when they were dragged out of their vehicle. 
ORIGINAL STORY posted Monday, June 29:
SHREVEPORT, La. -- Eight Shreveport police officers -- the subjects of an ongoing criminal investigation into whether they used excessive force against two men at the conclusion of a traffic chase -- have been indicted by a Caddo Parish grand jury, KTBS News has learned.
The incident occurred in January after an officer tried to stop a vehicle on suspicion the driver and a passenger were not wearing seat belts, according to two law enforcement sources who spoke on condition they not be identified because of the sensitivity of the case.  
The driver refused to stop, leading police on a brief chase that ended when the driver pulled over on Linwood Avenue and surrendered. Officers then converged on the vehicle and the two men inside.
Police sources said the case was forwarded to the Caddo District Attorney's office for review and a decision on whether criminal charges should be filed.
The Caddo Clerk of Court's website earlier today included minute entries for separate true bills for malfeasance in office. No names were included. KTBS learned the indictments were sealed.
District Attorney James Stewart, who as a matter of policy puts all cases involving police conduct before grand juries, on Monday refused comment on the case. Late Monday, Stewart's office notified local media of a virtual news conference set for 11 a.m. Tuesday.