SHREVEPORT, La. - To protect and serve. Depending on where you grew up, those may have been the you saw written on the side of a police officer's patrol car.
But has the job's mission blurred? Videos of officers using excessive force surface almost daily, as do the sobering reports of officers killed in the line of duty.
How has the relationship with law enforcement changed and where we go from here?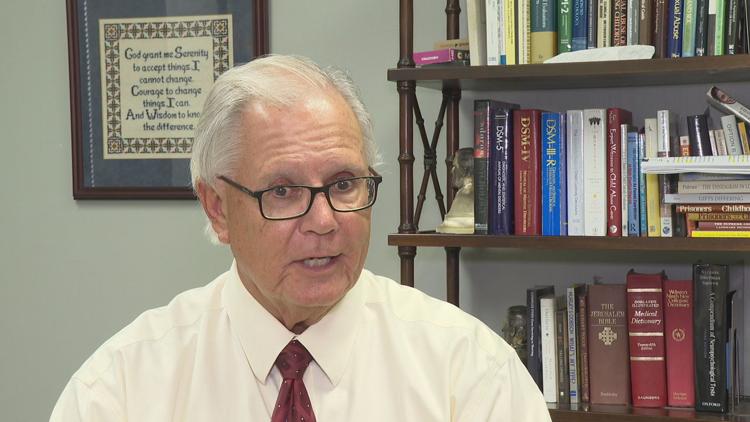 "You put the uniform on, you get in the car, you're approaching a scene that you don't know much about, your level of vigilance is high. You see what's going on your adrenaline is flowing," said Dr. Mark Vigen, a clinical psychologist who specializes in psychology and forensic psychology, "I've sat in police cars and watched violence on the front of the hood in the city of Shreveport, where officers are trying to control angry people and fighting is occurring."
Fighting; it happens more frequently than a police shooting. Officers and citizens say it's frightening.
"There's been a shift in society in my view when officers used to put their lives in front of the citizen's life," Vigen said.
The shift affects more than police departments.
"Our belief in institutions have deteriorated. We don't believe in accounting firms the way we used, banks, even governments the the way we used to. And we don't believe in the justice department and law enforcement the way we used to," Vigen said.
"We don't ever want to use any type of force. My job would be very easy if everybody we came in contact with was compliant. But I understand the mistrust, I really do," said Shreveport police Sgt. Rodney Horton, a police academy instructor.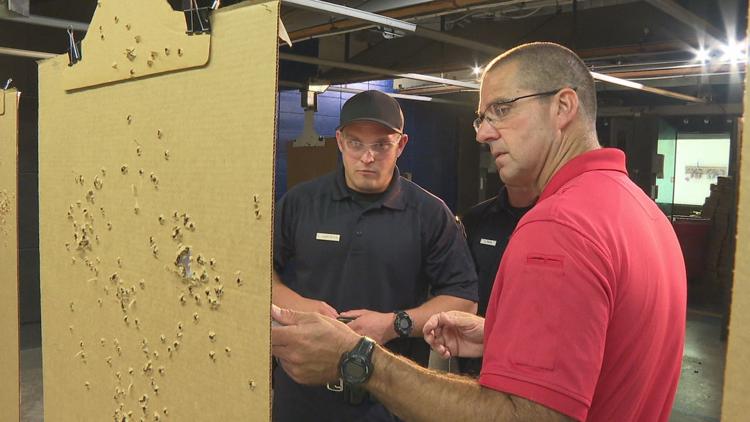 The mistrust happens in instances such as what happened in Shreveport when an officer was videotaped releasing his K-9 on an unarmed man being detained by three other officers.
The person detained was cleared of any wrong doing. Two officers were charged; one with malfeasance and the other, simple battery. They've pleaded not guilty. The case has not yet gone to trial.
It leaves residents in some communities fearing police; the very ones hired to protect them.
Horton was not asked to comment about that incident on Mother's Day, but to talk about police officer training in general. He says there's fear on both sides.
"We have 530 different personalities and just because they wear the uniform, you don't know what their past experience has been," Horton said.
Vigen says escalation between an officer and citizen occurs when two people with two different perspectives come at the same situation. And the situation is usually heightened from the start.
"We only call the officers when there's a conflict, when there's usually anger and fear and scare and sometimes weapons and drugs," said Vigen. 
Horton said, "You see all of this horrible stuff day in and day out, whether it's death - just the most horrendous things you can ever imagine."
Vigen puts it yet another way: "When you work on a toxic waste dump it's hard not to get cancer."
It can be hard for the public to weigh those factors when they see incidents that appear to be an excessive use of force.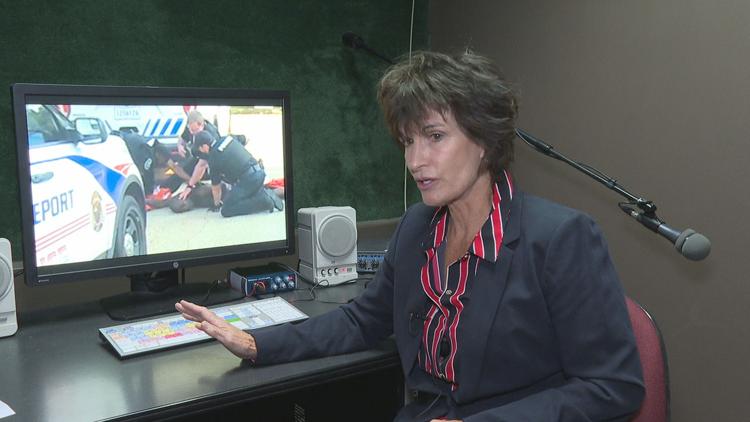 Vigen explains why: "The danger in that is that the public then decides that's what all police officers are like."   
This incident of excessive use of force happened in August in the 4900 block of Monkhouse Drive. KTBS reviewed the cell phone video with former DEA agent Pamela Brown.
"I'm not going to get into the minds of these three police officers. They're trying to do a tough job. This subject is clearly scared. You can tell that either he's not understanding their commands or he's not complying," Brown said. 
Officers were called to the 4900 block of Monkhouse Drive just before 8 a.m. Aug. 5. Witnesses said it was hard to watch; they couldn't believe what they were seeing.
"They slammed him down pretty hard on the concrete," said one witness.
Another said, "They had already tased him so he wasn't getting up and then one officer kicked him right upside the head."
"We started screaming you don't have to kick him. We started screaming to the man just cooperate just cooperate do what they're telling you to do.  At that point with them kicking him in the face I just had to walk away," a third witness said. 
No charges were brought against the man on the ground. The officer who kicked him is on administrative leave.
The cadets spend 48 hours learning defensive tactics. Of those 48 hours, eight hours are spent learning how to handcuff someone.
"Yes, police are trained to do this, but training comes in mock situations. This is real. This is where the rubber meets the road when you're out doing it," Brown said. 
Officers are also trained to reduce the intensity of the situation. "That's called verbal judo. We train our officers if you can deescalate," Horton said.
Like on Sept. 18, when a standoff with Shreveport police in the area of Kingstown Place and Kingston Road ended peaceably.
Police departments nationwide are finding help using Procedural Justice, a framework to change the way officers interact with the public.  
In 2008, more than 10 years ago, SPD received a grant for a Procedural Justice program from the Department of Justice. It's called COPS - Community Oriented Policing Services. It includes support to hire good officers.
SPD is hopeful candidates in training now will make the final cut.