BENTON, La. -- A man suing the Bossier Parish Sheriff's Office is leveling new allegations.
Todd Phillips, an executive at Frymaster, spent years as the main suspect in a series of arsons and vandalisms at hunting leases in north Bossier Parish. In early 2018, all charges against him were dropped. He had nothing to do with those crimes.
"How are you going to get my reputation back? How are you going to give back to my family the five-and-a-half years that we've lost," Phillips told 3 Investigates shortly after the charges were dropped.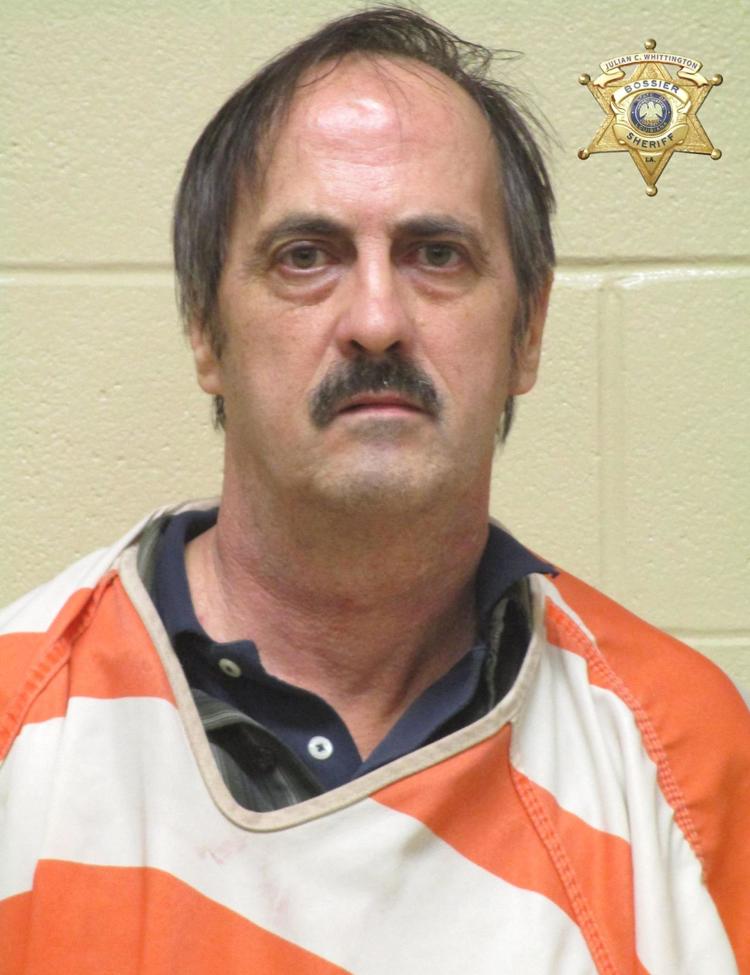 As the Phillips family pushes forward in a federal lawsuit against the Bossier Parish Sheriff's Office and other involved parties, text messages have surfaced between the lead investigator in the case and the man who eventually became the prime suspect.
The crimes started in 2010. Someone was vandalizing and burning down hunting leases and deer camps in the Plain Dealing area. Homemade spikes were being left in the roads, meant to flatten tires and damage vehicles. A series of circumstantial clues lead investigators from one dead end to another.
Deputies searched Phillips' Benton home, which he shared with his wife and daughters, in the fall of 2012. Investigators had recently discovered a propane tank with "TODD PHILLIPS" written on it with a black marker at the scene of one of the arsons.
"We weren't aware of any of these activities going on in the area," Phillips said. "It's not something we followed, it's not something we even understood."
The Phillips family eventually moved out of Louisiana. They said they had to escape the animosity from the community that resulted from the high-profile investigation.
Phillips' wife, Jodi, said she received death threats.
The more Phillips tried to fight the charges against him, the more charges the sheriff's office brought. According to the lawsuit, Phillips offered to exonerate himself through handwriting samples, DNA tests and fingerprint analysis.
After Phillips refused to plead guilty to a misdemeanor for leaving a spike in the road, the district attorney upped the charges to felony arson.
"They were dug in, and they didn't want to change," Phillips said.
That all changed in early 2018, when a newly-established sheriff's task force named Gary Wilson as the prime suspect in the investigation.
Previously, Wilson was considered a witness and victim in the investigation.
"From one man to another... I promise I'm about to make this (sic) friggen prick pay for every last thing he has done to you and your family. I'm about to change this douchebag's life forever and make sure he finishes his last years on earth being tortured and victimized by all the other scumbags at Angola (prison)," said a text from Lt. Bruce Bletz to Wilson in 2016.
Bletz was the lead investigator in the case before the task force was formed in late 2017. Bletz and Wilson are both named as defendants in the Phillips' lawsuit.
Marty Stroud, an attorney representing the Phillips family, obtained that text message and several others from Wilson's attorney.
The "prick" Bletz was talking about was Phillips, who at the time, was only charged with one misdemeanor.
"The words were indicative of a very hateful attitude towards the Phillips family," Stroud said. "It exceeded the pale of appropriate law enforcement."
Wilson has pleaded not guilty to racketeering. His trial is set June 10 in Bossier Parish.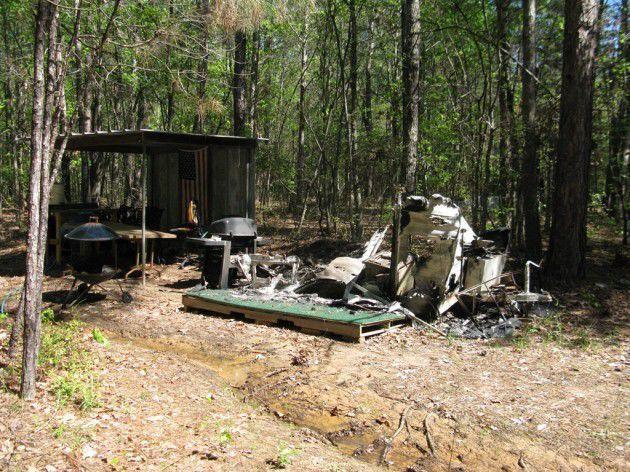 He'll have to answer to accusations that include attempting to mislead investigators by framing several other people, including Phillips, by planting phony evidence and leading investigators to it. Prosecutors allege Wilson even destroyed his own property to throw investigators off the scent.
The text messages obtained by Phillips' legal team include photos sent by Wilson of his damaged property.
"OMG Gary, I'm so sorry!!" began Bletz's reply.
The text message exchanges illustrate what Stroud considers an unsavory friendship between Bletz and Wilson, in which they call each other "brother."
"I respect and trust you one 100 percent," reads part of a lengthy text from Bletz to Wilson.
"The only one getting years of anything will be Todd Phillips getting to spend the next 20 years in Angola State Penitentiary!!!" says another.
When asked whether the communication between Wilson and Bletz was typical of a relationship between an investigator and a witness in crime, Stroud a former federal prosecutor, replied, "No. Not from what I've seen in all these years."
"Once Lt. Bletz got in his mind that Todd Phillips was a suspect, he put the blinders on. Which is another scary thing," Stroud said. "It's like something out of a Stephen King novel.  For months, if not years, the Phillips' were without any law enforcement protection. Nobody."
Wilson is also accused of taunting Bletz during the course of the investigation through letters sent to the sheriff's office depicting the detective as a chimpanzee and messages left at the crime scene.
He's also accused of setting a potentially deadly booby trap in the woods and leading investigators toward it. No one was hurt.
Prosecutors allege Wilson conspired with his son, Coty, to burn deer stands and hunting camps, steal hunting cameras, defraud an insurance company by causing damage to their own home and set the trap. Coty Wilson bonded out of jail and committed suicide along with his mother, Jennifer, a week later by jumping off a Red River bridge. Their bodies were found tied together by rope.
Stroud believes more text messages between Bletz and Wilson exist, leading all the way up to Wilson's February 2018 arrest.
"The state has now responded that a lot of these text messages are not available. They've either been destroyed or lost," Stroud said.
Stroud asked a judge to compel the Bossier Sheriff's Office to release those messages. That request is still pending.
"I think the sheriff's office is in a catch 22," Stroud said. "If they destroyed those texts, i think under the law they've got a big problem."
"Although I appreciate you asking about this case, I will not comment on pending litigation," said Bossier Sheriff Julian Whittington, when contacted by 3 Investigates regarding the text messages.
In a response to the amended lawsuit, which includes the newly-surfaced text messages, attorneys representing the sheriff's office wrote: 
"There is no evidence that text messages were deleted intentionally or at a time when there was a duty to preserve them and any suggestion to the contrary is both baseless and reckless. To make allusions to motivations for failure to preserve text messages without evidence to support such allusions is not only premature, it is false."
Bletz still works for the Bossier Parish Sheriff's Office, but has since been moved to the internal affairs division. A spokesman for the sheriff's office said it was unrelated to the Wilson case.