SHREVEPORT, La. - We know it exists, but few realize just how bad human trafficking is in the Shreveport/Bossier area.
In fact, when KTBS started asking questions, the Shreveport Police Vice Unit began changing the way they collect their data. Rather than categorize a criminal arrest as prostitution, they created another category for victims of human trafficking.
"There is one memory I have of being on a bathroom floor," said Jane Doe. "I had blood everywhere and I was young. There were still men outside and I was screaming."
Jane, who is not being identified publicly, is a victim of human trafficking. You have likely seen people like her on the corner and splattered across the internet, women, young girls, and even boys being sold for sex. It is happening here and it is a major concern.
"It is always a strategic guess to where or how these individuals are being advertised," said Christ Cantrell, FBI supervisor for the Shreveport office.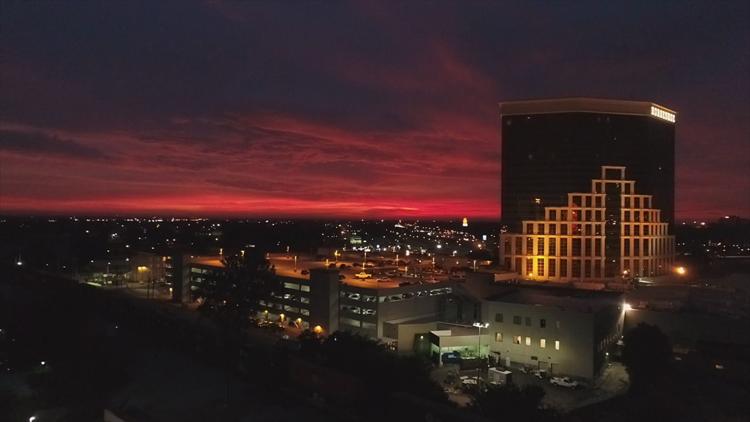 Investigators said the presence of casinos and heavy traffic along the Interstate 20 and Interstate 49 corridors have made the area a prime target for human trafficking.
In 2008, the FBI created a special unit in Shreveport known as Crimes Against Children and Human Trafficking Task Force.
"It is a combined effort with SPD, Bossier City, Caddo Parish, Bossier Parish, the U.S. Attorney's Office and the District Attorney's Office," Cantrell said.
They monitor everything from hotels to online ads.
In the last year, 112 human traffickers and prostitutes were arrested by Shreveport's Vice Unit. Nine girls were rescued; four, of which, were juveniles.
Bossier's combined sheriff and police vice task force arrested 55 prostitutes and one human trafficking victim in the past year.
Bossier and Shreveport officers interview prostitutes to find out if they are victims of human trafficking and who their pimps are. On larger sting operations with the FBI, a counselor is present and help with housing and other resources are offered for victims. But where are the human trafficking victims and their pimps coming from.
"We have seen them from multiple areas," Cantrell said. "We have had them from northern states. A lot of them may be from Atlanta to Dallas. You will see a lot of that corridor even from Houston and New New Orleans."
Both the prostitutes and pimps are arrested for committing the crime, but there is a change happening. Prostitutes are now being treated more as victims than criminals.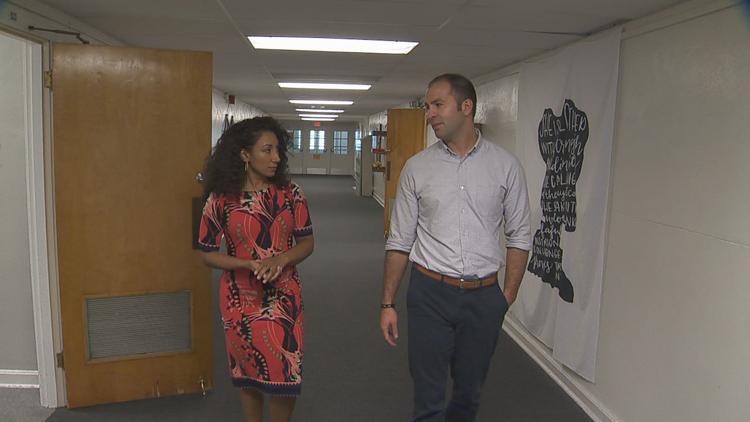 "If we can get them help, a lot of times, they will be more favorable to kind of work and enlighten us on the process of how they got into the system," Cantrell said.
It could be a child or teen who ran away from home. Once they come across a pimp, they begin what is called grooming.
"If it is a pimp, the grooming process is where he will take that individual, build them up, develop a false sense of security and love and bring them to a position where they feel they are a part of this family," Cantrell said.
"Eventually the tides turn and the pimp puts the victim to work," Cantrell said.
Once arrested many of those prostitutes end up at "Purchased: Not for Sale," a program run by the Hub Ministry in Shreveport. They spend two years in intense therapy.
"Women say after several sessions, 'This is the first time I have been in a room alone with a man in five years without having sex with them,' Clint Davis, a counselor for Purchased and owner of Clint Davis Counseling said.
Davis says it is not just prostitution, but pornography as well.
"If you are watching pornography from your home on your laptop or your phone, you have no clue who the people are," Davis said. "Unless you are with the people doing the filming you don't know if the people are being coerced, paid, or forced to shoot the film. You don't know if they are a minor."
Victims are often drugged or sedated to perform sexual acts or their self-worth is so devalued they are taught it is normal.
"Of course, a person who believes that they do not deserve good things would choose to make money and get affirmation from pornography and having sex with multiple men at one time," said Davis.
While Jane Doe was not raised in Shreveport, her story mirrors that of what officers see here.  In Shreveport, human trafficking often starts in the home with a parent or caregiver.
"She was into drugs and stuff really bad," Jane said referring to her mother. "They traded me for drugs. All of this didn't come out until I was about three. I didn't really learn this until a few years ago."
Her years of physical abuse left her body with internal damage. The psychological effects lingered well in to her 30s.
"So I grew up thinking that was just the way of life," she said. "At nine, I started running drugs. Then I started selling myself. It started really early for me."
She eventually came to Purchased for help.
"I wondered why do these people love like this," she said. "Why are they so kind and what do they want from me. How do I keep my walls up."
Today, Jane is in a better place. She hopes that anyone who is in a bad situation will seek help.
"It is not normal," Jane said. "That is not the way you have to live no matter if everything around you tells you that."