It was a horrific murder. Grief for the victim's family has spanned a half century.
Those emotions are being rubbed raw by the chance the killer could get out of prison -- thanks to Louisiana's criminal justice reform act.
The details are graphic. But let's set the scene.
It was 1960's America. A time of optimism. John F. Kennedy was president.
But in September 1963 -- two months before Kennedy's assassination -- terror in Louisiana's Red River Parish.
"He had cut the body up," said Dennis Bamburg.
"The body" was Dennis Bamburg's mother -- Earlene. She was 36.
"He brutally dismembered her body and took some of her extremities with him when he left," Red River Parish District Attorney Julie Jones as she reads from documents.
"Cut her arms and legs off," said Dennis Bamburg.
"Then he sat down on a creek and cut meat from Mrs. Bamburg's dismembered body parts to feed the dogs that followed him," Jones continued reading.
Suspicion quickly focused on Clyde Giddens, a sailor who went AWOL in Virginia and traveled to Red River Parish looking for his estranged wife. Blaming Earlene Bamburg for his marital problems, he committed this heinous act.
He set remains of her body on fire, which caused the house to burn. Then he returned to Virginia.
At first, Earlene's death was not ruled a homicide. It wasn't until her body parts were found buried in a field and exhumed.
Giddens pleaded guilty on Oct. 10, 1964. Ten days later, he was sentenced to serve natural life, with the sentence to run consecutive with an arson charge.
Earlene's family agreed not to pursue the death penalty.
"We decided it would be much more painful if he had a lifetime to think about that," said Dennis Bamburg. "Then we found out that basically when he got a life sentence -- we got a life sentence."
Here's why: The sentence is life without parole but at least 15 times Giddens applied for clemency to have his sentence reduced, making him eligible for parole.
The victim's family says each time opens a new wound.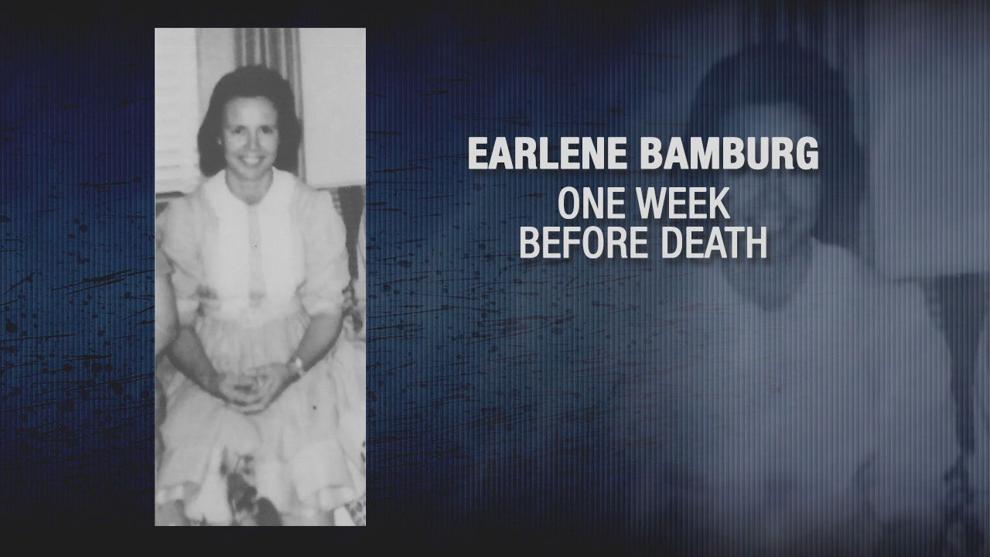 "Never had a chance to start healing because every time they do, he applies for something and they have to be reminded of all the details. It's kept both of them and their dad -- it's just made their lives miserable," said Margie Bamburg, wife of Dennis Bamburg.
Margie and Dennis were 15 years old when Earlene Bamburg was killed. They were dating -- and have shared this tragedy together.
Giddens was sent to Louisiana State Penitentiary in Angola, where he worked as a mechanic. He used a walker to get around. As he got older and sicker, Giddens, now 78, was forced into a wheelchair and bed.
A year ago he applied again for parole. And was denied. Dennis Bamburg thought –- it's over.
"I thought he would die before it came back up," Dennis Bamburg said.
Then came Louisiana's 2017 criminal justice reform laws -- one allowing for medical furloughs to "an off-site medical facility. … Only available to those not otherwise eligible for medical parole. ..."
Giddens applied and James LeBlanc, secretary of the Louisiana Department of Corrections recommended him for the medical furlough. Giddens' case will be heard by the state parole board on March 15.
KTBS made several requests through the DOC communications director to interview LeBlanc. DOC did not respond until after 5 p.m. Thursday, only to send an email outlining the law governing medical furloughs. And to add this statement: "At this time, it would be inappropriate to discuss the case prior to the parole board's hearing."
Jones plans to participate in next week's medical furlough hearing by conference call to object to Giddens' release. She did the same last year when Giddens sought parole.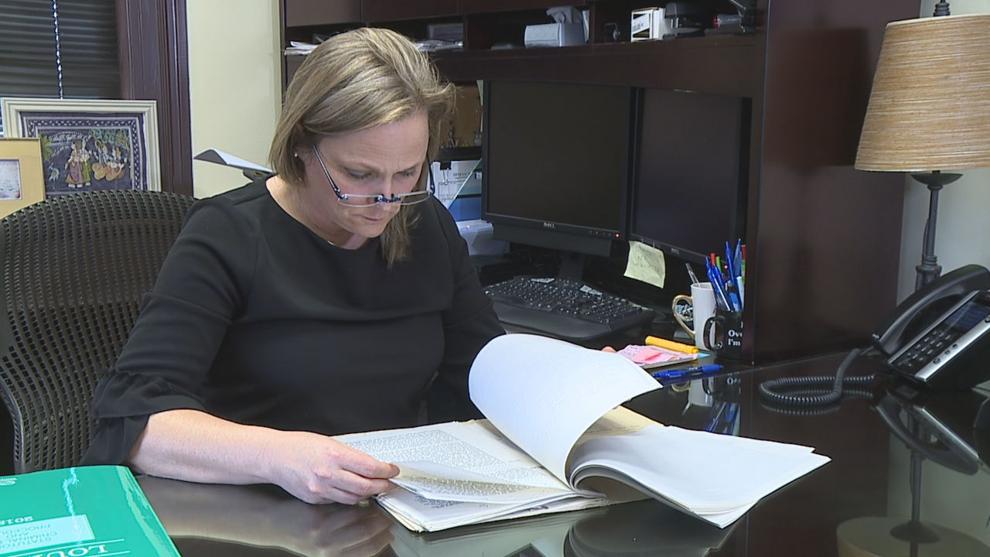 "It was my understanding based on hearing last year that Mr. Giddens had not taken full responsibility for what he had done to begin with. I believe that one of the reasons one of the parole board members actually stated specifically for denying his parole was that he had still not taken responsibility for his actions," Jones said.
So for the Bamburgs, it's happening all over again.
"They can't let somebody that's done that out into a nursing home, hospital," Margie Bamburg said.
This attempt by Giddens at freedom bothers Dennis Bamburg more than any of the previous parole hearings. "Because I know they are trying to get rid of them of them for money. They've got a reason to get rid of him now. … That's what really bothers me."
Louisiana's sentencing reforms were passed to reduce the state's prison population and concentrate on parole options. Dennis Bamburg believes it's too much about saving money.
"Where he's at now in Angola you can't get Medicaid; the state has to pay his bills. If he gets off premises then Medicare covers those bills," Dennis Bamburg said. "I can't imagine our legislators voting for something like this."
So the Bamburgs reached out to some lawmakers who didn't.
"I wrote a letter to the governor asking him to please use any power that he has to make sure this man does not get out," said Rep. Dodie Horton (R-Haughton).
"He's right exactly where he needs to be. Angola's too good for this guy and he needs to be there until he dies," said Rep. Alan Seabaugh, (R-Shreveport).
"I hope I'm wrong in this prediction, but if he persists in letting these prisoners out he's gonna get somebody killed," U.S. Sen. John Kennedy (R-LA) said in reference to Gov. John Bel Edwards, a proponent of the reform act.
When it comes to Giddens, the Bamburgs agree.
"He said he got a thrill out of doing it -- just 'cause he's old don't mean he might not do it again," Dennis Bamburg said.
In fact, Giddens has shown no remorse.
And some even question if Giddens is telling the truth when it comes to why he's spent the past 53 years in prison. A May 2017 interview with Giddens -- published in newspapers in Louisiana, Washington, D.C., New York and beyond -- states, "When he was young and strong, Clyde Giddens fought with a man and stabbed him to death, leading to a life sentence for murder."
Dennis and Margie Bamburg questioned why the information wasn't fact-checked. "I was appalled," Margie Bamburg said of the report.
It's uncertain if Giddens is responsible for spreading that version of what sent him to prison. KTBS went through DOC to seek an interview with Giddens. He declined, according to the communications director.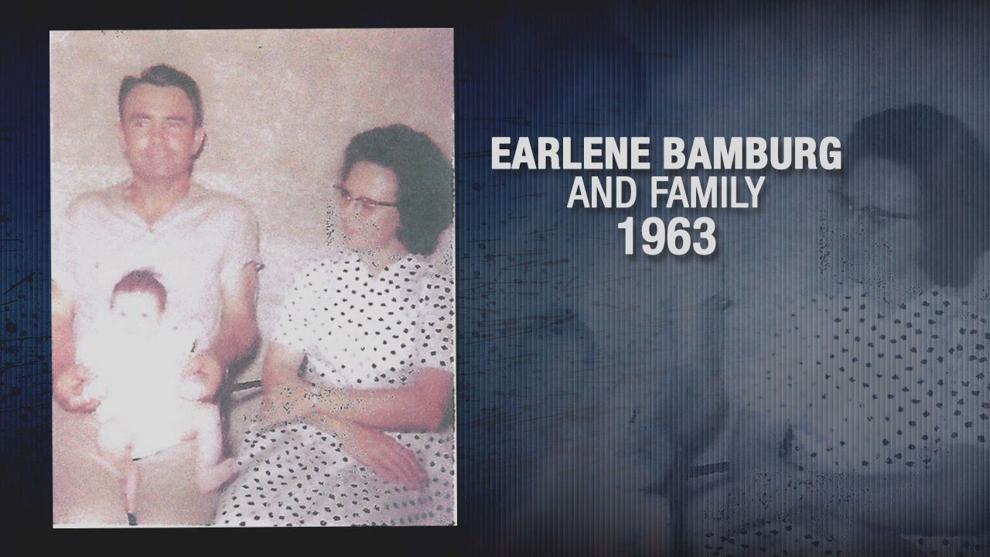 "It was my understanding based on hearing last year that Mr. Giddens had not taken full responsibility for what he had done to begin with. I believe that one of the reasons one of the parole board members actually stated specifically for denying his parole was that he had still not taken responsibility for his actions," said Jones.
She added: "He has indicated that he would get out and finish what he started. He's also indicated to other family members he would hurt them."
"Using this guy as a poster boy for why we need to let people out of jail early was a really bad idea," Seabaugh said.
If the Bamburg's could speak to the governor on criminal justice reform, what would they say?
"I would say he's wasting his compassion on people like that," Margie Bamburg said.
"It's just--- there's no way to explain the hurt and the pain -- and what you have to relive," Dennis Bamburg said.
And they are clear in their wishes for Clyde Giddens.
"I wanna see him die in there," Dennis Bamburg said. "
 "I believe that in this situation, just the actual heinous nature of the crime, whether or not Mr. Giddens is a threat, whether or not Mr. Giddens is sick is really irrelevant at this point – or at any point," Jones said.
"This family, speaking to this family, they are still very much affected … by what happened. Their entire lives have been forever changed. And to allow Mr. Giddens an opportunity … to be free doesn't seem like justice … in my mind," she added.
And if Giddens tries again, Dennis Bamburg said there will always family there to protest his release until he dies. If not him, then his children.
"Someone will always be there," Margie Bamburg said.