SHREVEPORT, La - The oil and natural gas industry is one of the leading industries in Louisiana in terms of economic impact, taxes paid and people employed. But there is some new information about certain chemicals being used in the fracking process that has some concerned.
Most have probably heard of Teflon and Scotch Guard; some even have some waterproof rain gear in their closet. Those products and more are known to have a manmade chemical compound known as PFAS or what's called "forever chemicals." But what many may not know is these chemicals are being used in the fracking process.
"We just learned that these are being used recently," said John Pardue, LSU environmental engineering department director.
"We don't really have standards written for how much we should allow. We don't have any regulations requiring companies to disclose what they are using or regulations for them to be responsible for cleaning it up many years into the future," said Pardue.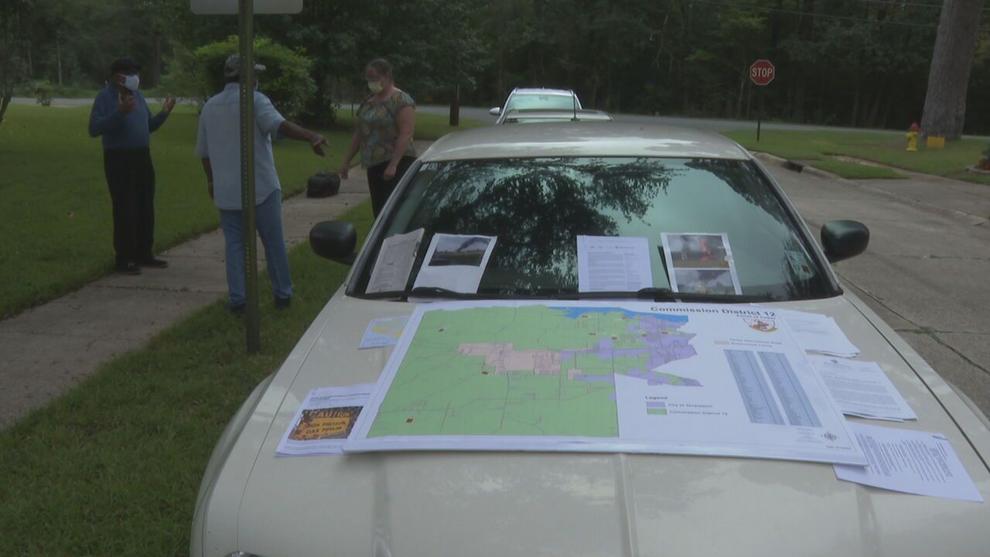 So, how powerful are these chemicals? According to a paper by Physicians for Social Responsibility, 8 ounces could contaminate 8 billion gallons of water. So, if a 16- ounce bottle and a half of another one filled with those chemicals leaked into Cross Lake it would contaminate the entire lake.
There are scores of fracking operations in North Louisiana.
In Caddo Parish Commission District 12 there are close to 10 oil and gas operations that Commissioner Ken Epperson has identified on a map. One is just across the street from the Twilight Meadows subdivision in west Shreveport. Pinewave Energy of Fort Worth runs it.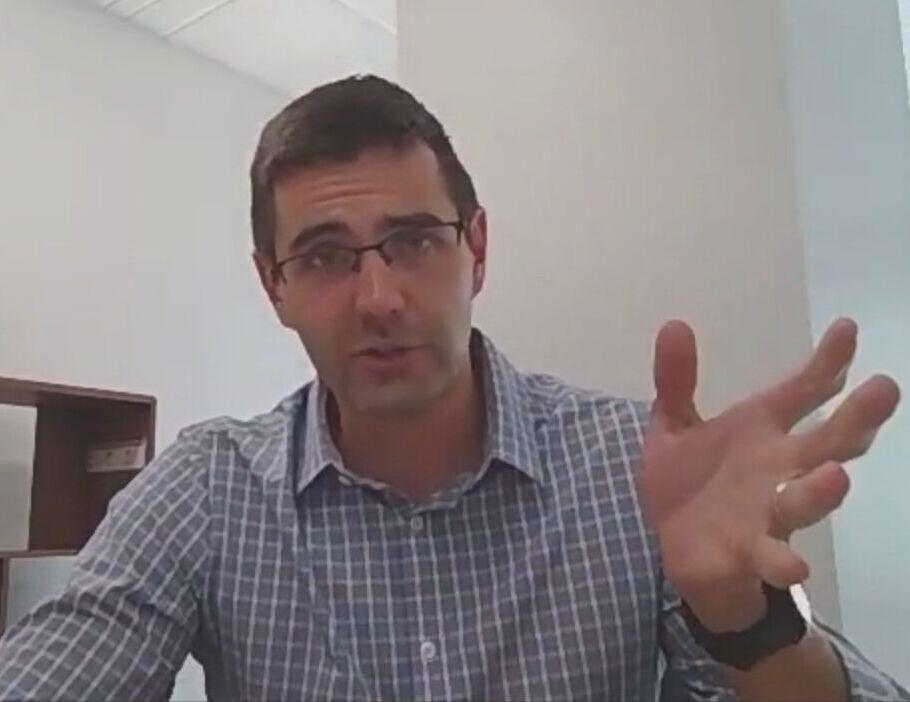 "The chemicals they put down in the ground, we have people on my particular street that use their well water," said Glenn Moore, a resident of the Western Hills subdivision in west Shreveport.
Pinewave Energy executive vice-president Stephen O'Neal told KTBS he has every confidence in the safety measures his company takes in regards to the environment.
"All of the frack fluids, all of the oil and gas ... everything that is being sent down that hole is going to be insulated from any water table," said O'Neal.
The insulation his company uses is steel and cement.
Goodrich Petroleum, a Houston, Texas, company, has been drilling on a site in Greenwood.
"I'm on my own well here. The city of Greenwood has water, but when you start talking about if something was to happen. That's what we have to have more information on," said David Cox, a Greenwood resident.
Calls and e-mails to Goodrich Petroleum were not returned, but O'Neal explained why he believes residents should not be concerned when reputable fracking operations are working in their neighborhoods.
"You've got to keep in mind that all of the wells we're drilling are about 10,000 feet deep. The reason we're setting our surface casing to about 2,000 feet is because there is no water table much below that," said O'Neal.
But for residents who want more information, and for anybody trying to find out exactly who, where, and how much of these "forever chemicals" are being used by any given company at any given site is, to say the least, challenging.
KTBS searched a labyrinth of websites and databases -- government and private -- to find out exactly what chemicals are being used at some of the local drilling sites.
Hundreds of chemical names that most have never seen and can't pronounce such as Fluoroalkyl Alcohol Substituted Polyethylene Glycol, Perfluoro-1,3-dimethylcyclohexane, meta-Perfluorodimethylcyclohexane and nonionic fluorosurfactant

These are just a fraction of the possible P-FAS chemicals that could be used. And then there are the proprietary names that operators don't have make known to the public.
"They don't want to do some research and they don't want to let us know the name of those chemicals, which they call proprietary information. I think at a certain point in time everything should be public," said Epperson.
"Any operator who is going to be using one of these mixes of fluids for fracturing has to report, with some limitations, what their mix is. They are allowed what they call trade secret exemptions, which they can break it down by a certain chemical family and here's the concentration of it. We can't push them any further than that, because that's coming down from the FTC," said Patrick Courreges, Louisiana Department of Natural Resources spokesman.
In research for this story KTBS has not found any documented cases of spills, leaks or any type of contamination related to fracking and "forever chemicals" to this point. There have been other spills related to P-FAS chemicals in other applications like firefighting foam.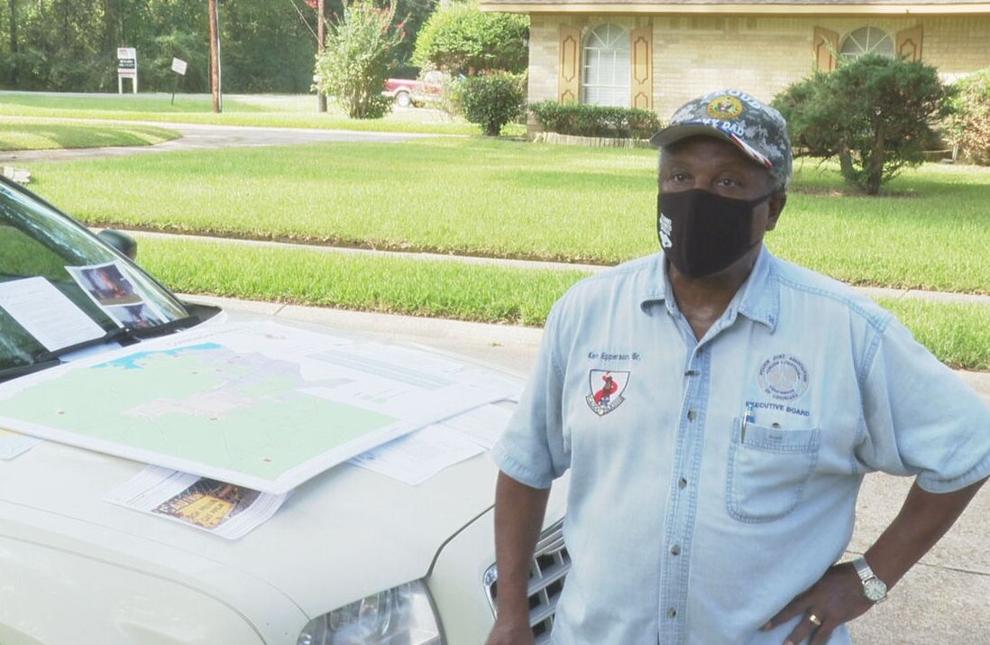 "Our focus is on containment. No matter what you're pushing down there, we're going to make sure you're cemented through the underground source of drinking water," said Courreges.
There are extreme opinions on both sides involved in this debate locally and nationally, but the oil and gas industry in Louisiana is a huge part of the economy and thousands of Louisiana livelihoods.
"We plan on being around for a while, and we really want to be good stewards of everything we've been blessed with. We want to be good neighbors," said O'Neal
"We're trying to let the oil and gas companies do their thing because they are needed. They are needed for jobs, they are needed for taxes, they are needed for down the road energy independence. But we got to work together," said Cox.
"People should get used to that PFAS acronym, they're going to be hearing a lot more about it, and trying to understand how it's affecting their drinking water. They should always be on the alert, certainly if fracking has been conducted nearby," said Pardue.
O'Neal also told KTBS his company has a representative in Shreveport whose contact information has been made available to anyone in the area of their drilling sites. He encourages anyone with a problem to reach out to them locally or at their headquarters in Texas.