COUSHATTA, La. -- Friday marks one year since 17-year-old Jordan Bachman took his own life in solitary confinement.
Sunday marks one year since Solan Peterson did the same thing. He was only 13.
Both suicides took place at the Ware Youth Center in Coushatta.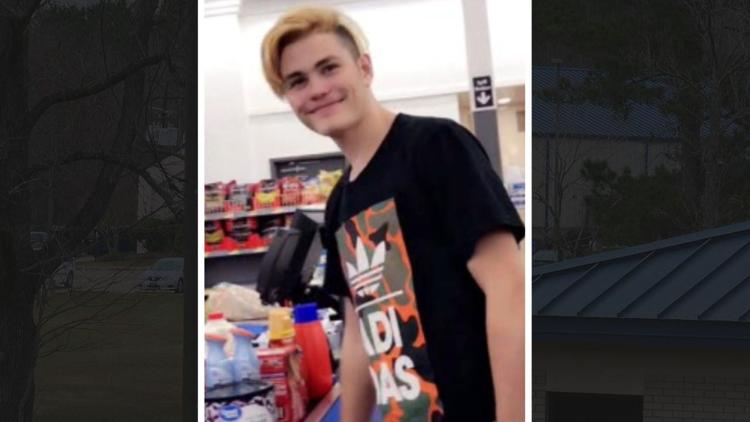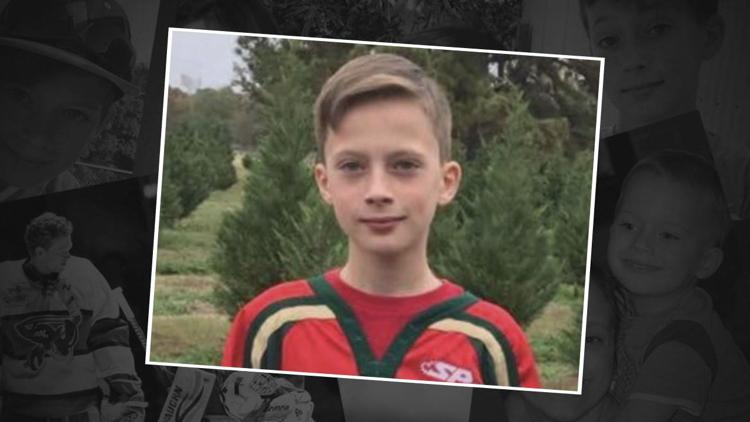 A year after Solan's death, his older sister, Savanah Hall is only beginning to process the tragedy.
"We went from funeral, to talking to people, to trying to make something happen, to having the bill passed," Hall said. "And then once that happened, I guess that's sort of when we went to grieving."
Thanks to Hall and her family's advocacy, a law was passed in Solan's name. Solan's Law provides a uniform screening tool for juvenile judges to use when deciding whether to send a child to a detention center or somewhere else to get help.
After Solan and Jordan died, inspectors with the Louisiana Department of Children and Family Services found multiple violations at Ware, revealing that both suicides could have been prevented.
Since its initial inspection, records show DCFS followed up with Ware as it worked to correct those violations.
According to the records, things that could serve as tie-off points for a makeshift noose have been removed from cells. For example, bars were moved from the inside of windows to the outside.
Ware staff are also being held accountable for checking on detainees every 15 minutes, as required by law. The initial inspection from DCFS revealed that guards had not been performing the required checks the nights Jordan and Solan died.
Ware has since installed RFID readers by each cell. Guards have to scan a tag at each reader to prove they've done each check. DCFS provided records from Ware showing that the staff had been trained on the new RFID system.
According to the records, the holding cells where the teens died have not been used since March. Some structural issues with those cells still need to be addressed.
A board member at Ware told 3 Investigates that the facility has contracted with a psychiatrist to evaluate every child upon intake.
Initial inspections at Ware found that many detainees were not given the required mental health assessment upon intake. Solan was among those detainees and had a history of mental illness stemming from early childhood trauma.
"Those are all big steps and important steps, but as I said before, even with just Solan's law being passed before, they're just baby steps. But they have to be taken, but it's good to know that those things have been done," Hall said. "There's so much more to be done, and the only way to do it is to fight for it."
3 Investigates also obtained a petition from Ware's executive director, Joey Cox, asking the state to waive the requirement that all juvenile detainees receive a sheet and a pillow, since Jordan had used bed sheets to fashion a noose and hang himself. Cox asked the state if he could instead provide detainees with sleeping bags with built-in pillows. The state denied the request.
Solan and Jordan's families settled out of court with Ware's insurance company. According to an attorney for the families, the terms of that settlement are confidential.
The Red River Parish Sheriff's Office is still investigating what happened at Ware last year leading up to the teens' deaths.
Cox declined to comment for this report.
Louisiana lawmakers passed a resolution commissioning a study on the effects of solitary confinement on children during the 2019 legislative session, as a direct response to Jordan and Solan's deaths. The legislation was spearheaded by Sen. Ryan Gatti of Bossier, who was then put in charge of overseeing the study.
The study was supposed to be complete by the commencement of the 2020 legislative session. According to DCFS, the agencies tasked with completing the study are currently "gathering information and working towards creation of the report."
Gatti lost his senate seat in November. Gatti said Sen. Regina Barrow of East Baton Rouge Parish has agreed to continue advocating for juvenile detention reform during the 2020 session.